Cristiano Ronaldo gives us timely reminder that he's still elite
Background Image Via: Wikimedia Commons/ForzaQ8.
Be honest, you doubted him, didn't you? Just when you thought Cristiano Ronaldo was over the proverbial hill, sliding into decline at a rapid rate of knots, the Portuguese steps up when his team needed him the most...
After switching sunny Madrid for the cultured Turin, the 34-year-old superstar hadn't shown anything close to his best. Ronaldo scored just the solitary goal in the Champions League before Tuesday night - that came against his former employers, Manchester United. Ironically, it was probably his greatest enemy who felt Ronaldo's wrath, as he single-handedly dumped Atletico Madrid from Europe's elite competition. That was despite the fact they held a two-goal advantage heading into the second leg.
A good starting point for this conversation is the fact that Ronaldo made a usually impeccably organised team look like a bunch of schoolkids. The way he leapt over Diego Godin to give Juventus an early lead was simply scintillating. That was just the start. Everyone knew exactly what was going to happen from there on out. Sure, he didn't do it all alone, Juventus were well-organised in defence, threatening in attack while showing how much of a tight-knit team they are, but it was Ronaldo's stage. He thrives in the big moments.
There's just something about this man and the Champions League. We're talking about a guy who has five titles, three of those in back-to-back-to-back seasons. Do you really think he'd give up the dream of winning four straight so easily despite a change in club?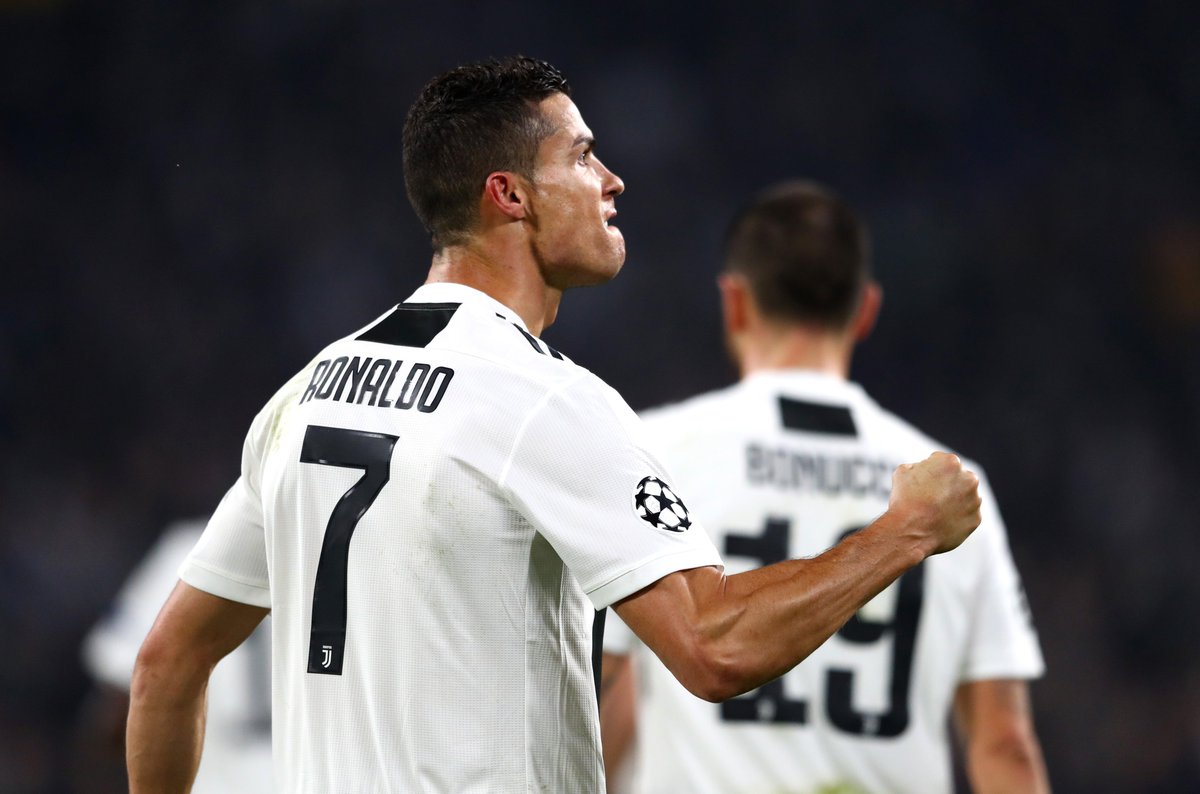 It's the aura, the presence, the way he can take over a game within the blink of an eye. He strikes fear into any opponent when he's in that mood, and that's why he's still sat alongside Lionel Messi at the summit of the game.
Weirdly, he's at an advantage with Juventus in comparison to his time at Madrid. In Spain, his side was still fighting it out for the league title. Over in Italy, the Serie A is already sewn up. Ronaldo can focus all of his brilliance on European football. That's a scary proposition. For the likes of Manchester City, Bayern Munich and FC Barcelona, their main focus is probably still coming up trumps domestically. It all plays into Juve and Ronaldo's hands...
You just have to be in absolute awe of Ronaldo the player. If you were moulding a footballer, he'd be ideal for the modern-day game. Tall, strong, quick, unbelievably good in the air and clutch in the big moments. You don't need me to tell you that, mind.
Many doubted his move to Turin. You have to admire the courage to move to a new league and country at this stage in his career. It would have been oh so easy for him to stay within his comfort zone in Spain. As we all know, Ronaldo doesn't shy away from a challenge. At the time of the move, everyone knew it was all about the Champions League for him. After Tuesday's heroics, momentum is now on his side. It'd take a brave man to bet against him.