Is Florentino Perez getting the Bernabeu band back together?
When a virus infects your computer, sometimes the only recourse is to reset the system to a point in time when the problem didn't exist.
Real Madrid lost their last four home games under Santiago Solari. Opponents outscored them 11-2 in that stretch. Club president Florentino Perez pressed the reset button, sacking Solari, replacing him with Zinedine Zidane. The move places Los Blancos back in the hands of the man who won three Champions Leagues and a La Liga title with the club in two-and-a-half years, a time when problems, serious ones at least, didn't exist at the Santiago Bernabeu. But does Zizou's return comprise the full reset or is there another step?
On ESPNFC, Graham Hunter suggested the Merengues missed a trick by not making the Frenchman their director of football even though granting managers complete power over a club is out of fashion. A football director overseeing a coach allows for more continuity. Rosters needn't be overturned every time a gaffer is sacked.
Except, as Hunter notes, Real Madrid don't have a discernible plan in place. Conceivably, Zidane could manage the club until season's end to familiarize himself with the existing roster, supplement the squad in the summer, then appoint a coach. Or he could go the old school route, continuing to handle both jobs himself.
On this site, Emmanuel Odey felt the Frenchman had something to prove. Could he win without Cristiano Ronaldo to bail him out? Like Hunter, Emmanuel felt Zidane needed to sign a big name or two to lead the youth movement.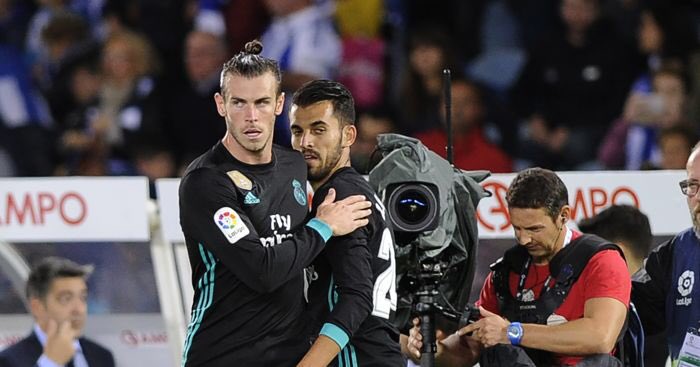 📰🇪🇸 ABC:
Zinedine Zidane has it clear that Gareth Bale, Dani Ceballos and James will not be Real Madrid players next season. Their sales are expected to get €200M
https://t.co/d99O73GR6H
Meanwhile, back on ESPNFC, Gab Marcotti offered his two cents about Ronaldo's displeasure with Juventus' intractable defensive culture. CR7's frustration showed on the pitch against Napoli. Up a goal and a man thanks to a generous call by the referee, the Portuguese was eager to put the game away with another goal. To his chagrin, teammates went into their shell to protect the lead. They barely escaped. Carlo Ancelotti's Azzurri peppered them with shots. Lorenzo Insigne's penalty caromed off the post. News of Zidane's return must have reached his former talisman while the Portuguese fumed at being saddled with a squad unwilling to play his brand of football.
Ronaldo isn't the first to come to Serie A hoping to put catenaccio in the attic and redecorate. Frank de Boer tried with Inter and was ridden out of Milan on a rail for his trouble. Ronaldo is doing his part. Twenty-one goals and 12 assists across all competitions speak volumes. That said, the 34-year-old only had one goal and a pair of assists in the Champions League heading into the Round-of-16 second leg against Atletico Madrid. The question lingered whether his skills were fading or his Bianconeri teammates weren't giving opponents more threats to think about?
In the second leg, the answer came. Juve opened the match on the front foot. Fullbacks Joao Cancelo and Leonardo Spinazzola bombed down the flanks, sending cross after cross into the Atleti box. They played like Real Madrid. On four minutes, a Giorgio Chiellini goal was overruled controversially when Ronaldo contested a 50-50 ball with keeper Jan Oblak. The Bianconeri kept pressing. Ronaldo headed one in on the half-hour, then another four minutes after the break.
With the tie level, however, Max Allegri took the Zebras' foot off the gas. The fullbacks stopped playing so far up the pitch. Rather than going for the jugular, Allegri covered his arse. Again. Atletico enjoyed more possession but Ronaldo converted a late penalty, bringing his Champions league total to four goals in eight matches this term. He didn't hide his joy when the referee blew full time but when the initial euphoria fades, will he reflect on how Allegri played it safe? Juve survived once more despite passing up the opportunity to dispatch a helpless opponent.
Mercy isn't in Cristiano's DNA. It isn't a stretch to think he'll question whether the Bianconeri can soak up pressure against Barcelona or Manchester City. The latter busied themselves drubbing Schalke 7-0 while Juventus rolled the dice against Atletico.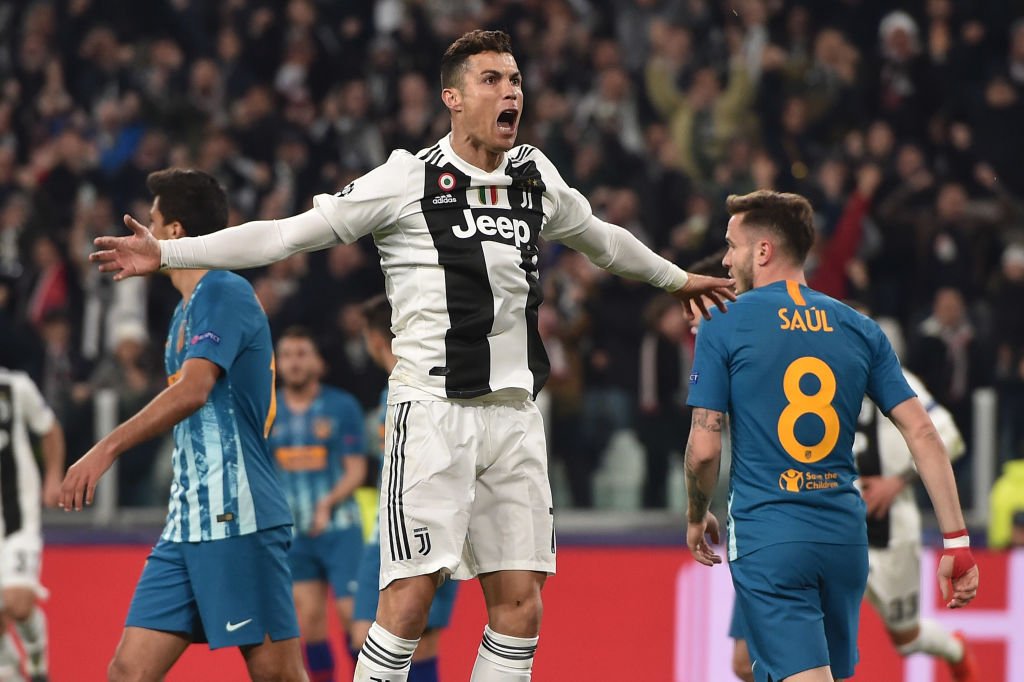 A list of players to score hat-tricks against Atletico Madrid since Diego Simeone was appointed their manager in December 2011 (418 games in charge):
Cristiano Ronaldo - 4 hat-tricks v Atletico, including 3 in his last 8 apps
List ends
https://t.co/60uEL0sHAa
In his article, Marcotti mentions Zlatan Ibrahimovic's disapproval regarding Ronaldo's move to Turin. The outspoken Swede didn't consider playing for the club head and shoulders above everyone else in Serie A all that challenging. Obviously, the challenge was to win the Champions League rather than the Scudetto.
Despite their differing views, the two members of the 500 club share a common philosophy about fitness. Both play far above the level expected from footballers their age. Three years the younger, Ronaldo has two or three seasons left in the tank. If he believes Juventus can't get out of their own way in the Champions League, why would he waste the precious little time remaining in his career? Might his return complete Florentino Perez's reset?
Cristiano's Juventus contract runs through 2022. Real Madrid would surely need to refund most if not all of the €118 million fee the Zebras paid for the superstar to bring him back to the Bernabeu. But there's no need to tell you what he can do in a white kit. If Zizou decides the only thing to prove is he still knows the best way to win is to have a five-time Ballon d'Or winner leading the attack, a reunion might be in the cards.
Ronaldo's homecoming doesn't guarantee Real Madrid will win the 2020 Champions League. Too many other players in the squad are on the wrong side of 30 without CR7's exceptional conditioning. He and Zidane will need to galvanise a much younger squad, inexperienced, more prone to mistakes and inconsistency. The task may prove beyond even their prodigious powers. For his part, however, Cristiano Ronaldo will know failure in Madrid didn't result from a lack of bravado.