How will Crystal Palace spend their summer?
Crystal Palace has no choice but shop vigorously this summer. Their top stars are leaving. If the Eagles fail to replace those leaving the nest or make poor choices, well, it's a long fall to the Championship.
As he basks in the sun, enjoying a much-needed vacation, Roy Hodgson should be brooding over how Palace will spend their millions in the transfer market. While who goes will largely be decided by other parties, he must determine who comes into Selhurst Park before the campaign kicks off in August.
While clubs like Chelsea sweat over who becomes their new gaffer, Palace's primary concern is players. With the Eagles set to lose their most talented footballers, Hodgson and chairman Steve Parish need to be shrewd.
Mid-table teams usually aren't afraid to lose their best players when they raise large sums for the transfer kitty. With Aaron Wan-Bissaka already sold to Manchester United for £50 million and Wilfred Zaha on the block when he returns from the AFCON, Palace will have a sizeable war chest.
Here's a look at the players set to exit and a few options the club has to replace them.
Wilfred Zaha
While he fights to help Ivory Coast win the African Cup of Nations, Zaha is hoping to attract other big-spending clubs besides Arsenal. The player has already made it clear he wants to leave Selhurst Park for Champions League football. The Gunners can't offer it.
Unquestionably, Zaha is among the best dribblers in the English top division. He's a good scorer, too, as the ten he notched in 2018/19 prove. Only a top-six club deserves Zaha if they're willing to meet the asking price.
If that happens, Palace can only watch their cash cow go.
Aaron Wan-Bissaka
At long last, Manchester United realised they can't continue with Ashley Young at right-back. With Diogo Dalot a defensive liability, they spared no cost in pursuing Wan-Bissaka.
Only 21, the right-back debuted at Palace 16 months ago, causing many to wonder why Manchester United would pay so much for a largely untested youngster. His stats from last campaign back up the Red Devils' play, however.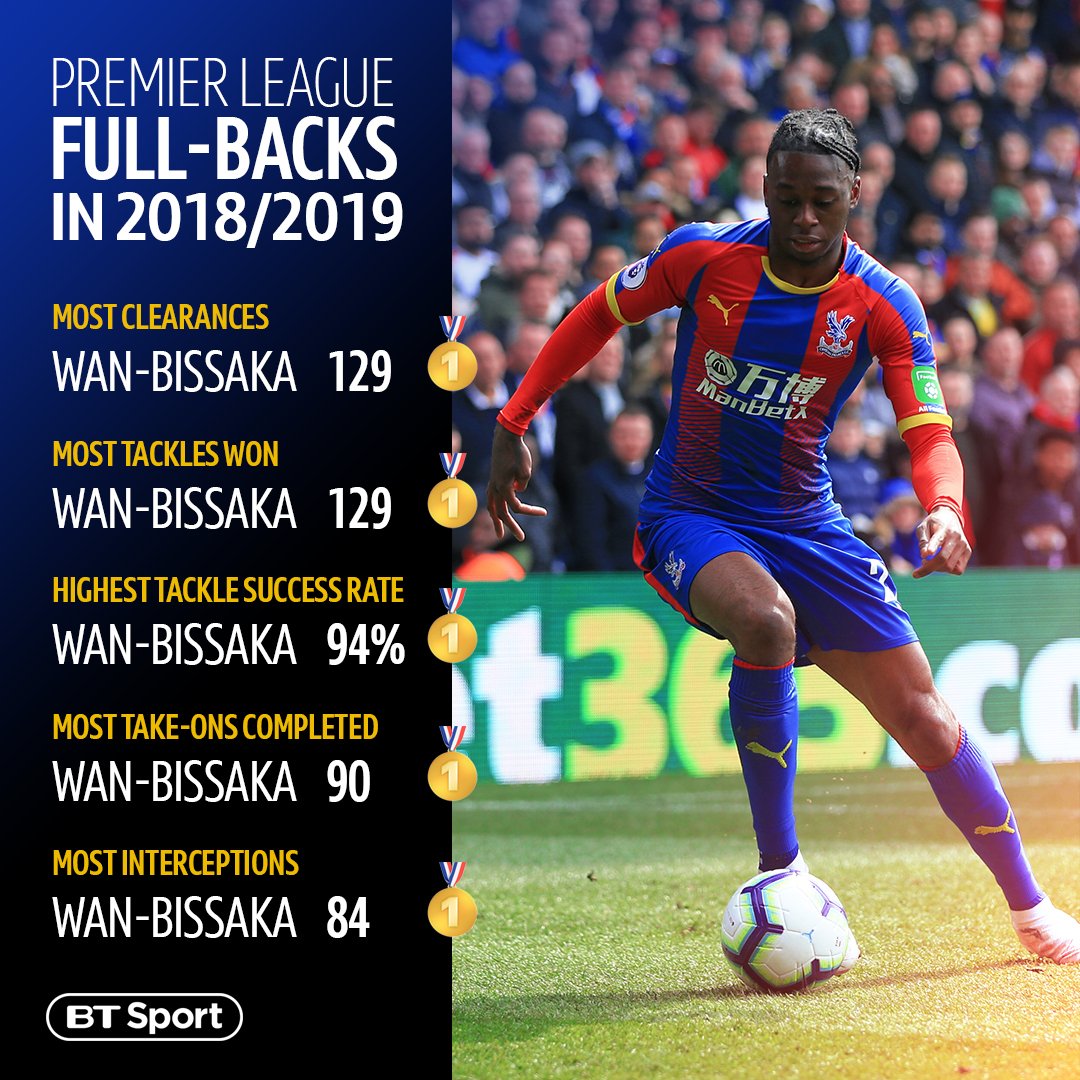 Deal agreed! 🤝
Manchester United are reported to have reached an agreement with Crystal Palace to sign Aaron Wan-Bissaka for £50m 💰
He's one of the Premier League's most exciting full backs 🙌
https://t.co/TergBLQ1lp
Luka Milivojevic
While all eyes are on Wan-Bissaka and Zaha, no one is watching the Serbian pack his bags. When a defensive midfielder emerges as the club's top scorer, other clubs notice.
If Milivojevic is poached from Palace it will be a difficult blow to absorb. His contract expires in 12 months. Replacing him will be difficult. The club desperately needs to extend him.
Michy Batshuayi
The Belgian joined Palace on loan this February, breathing fresh air into their attack. The striker's goal threat ensured the Eagles didn't participate in the relegation dogfight. The forward delivered five goals in just 11 appearances. It's the type of proficiency Palace needs next season.
But the Eagles may not get help from the former Marseille centre-forward. Under a transfer ban, Chelsea might be recalling their top loanees to carry them through the next transfer window.
On the other hand, if Batshuayi isn't in line for more playing time at Stamford Bridge, he may lobby for another loan spell. Crystal Palace must act quickly if they intend keeping the 25-year-old, especially with Christian Benteke moving to China.
Potential Replacements
Allan Saint-Maximin
Crystal Palace is reported to be interested in Zaha-like French forward. Although the Nice winger isn't as prolific as the Ivorian, he can be just as explosive. Palace may shell out as much as £25 million to sign the 22-year-old who scored six times in 2018/19. The Eagles face competition for the dribbler's signature from Watford.
Max Aarons
Crystal Palace can replace Wan-Bissaka with another homegrown player. The Norwich right-back was superb last season. Aarons scored twice and assisted six times to help the Canaries win the Championship but it wasn't his attacking contributions that stood out. The teenager's solidity and grace in defence raised his stock significantly. If Palace flashes the cash at Norwich, they'd likely let Aarons go.
... and more
A few other quality players should come through the door for Palace. It's reported they're after Liverpool duo Nathaniel Clyne and Simon Mignolet. The Reds value the Belgian keeper as their insurance on Alisson Becker even though he rarely played in 2018/19.
Clyne spent the second half of last season on loan to Bournemouth and could be available to Palace in some capacity, considering the depth the Merseysiders possess at fullback. He brings experience to the position that Aarons cannot provide.
Whoever Palace sign, one thing is certain. They can't afford to make any mistakes.