Crystal Palace must be realistic with Wilfried Zaha this summer
Roy Hodsgon could do plenty with a big fee from selling Zaha
Given the money and lack of upward mobility in the modern game, every club finds itself with a talented player looking to move on at some point. This summer, Crystal Palace face being in that situation. Wilfried Zaha wants out.
The Ivorian has been nothing short of exceptional since returning to Selhurst Park four years ago. He has established himself as the star man in Roy Hodgson's set up, delivering superb performance galore and almost single-handedly keeping Palace in the Premier League.
Last season was one of Zaha's most accomplished yet. The winger posted his best goalscoring campaign to date, and rarely had a bad game. Even when he did, he was demonstrably better than those around him. Now, though, the 26-year-old has outgrown his surroundings. Palace are not big enough to offer the progression he wants.
Zaha's admission earlier this year that he wants to play Champions League football was a demonstration of that fact. He has looked around, discovered his own self worth and realised he should be playing at a level higher than the one the Eagles currently operate. His time has come to move up the ladder, even if that movement gives him a few splinters.
Predictably, Palace have not taken the news well. As is always the case when a 'smaller' club has a big talent to boast, they've slapped a huge price-tag on his head. Their valuation of Zaha is reportedly £100 million. Yes, the hierarchy believe a player who scored nine league goals last season is worthy of such an extravagant fee.
On the face of it, that price is pure gamesmanship. Presumably, Palace hope it will either put off any interested parties or create such a high starting point for negotiations that they can't not get an enormous price for Zaha.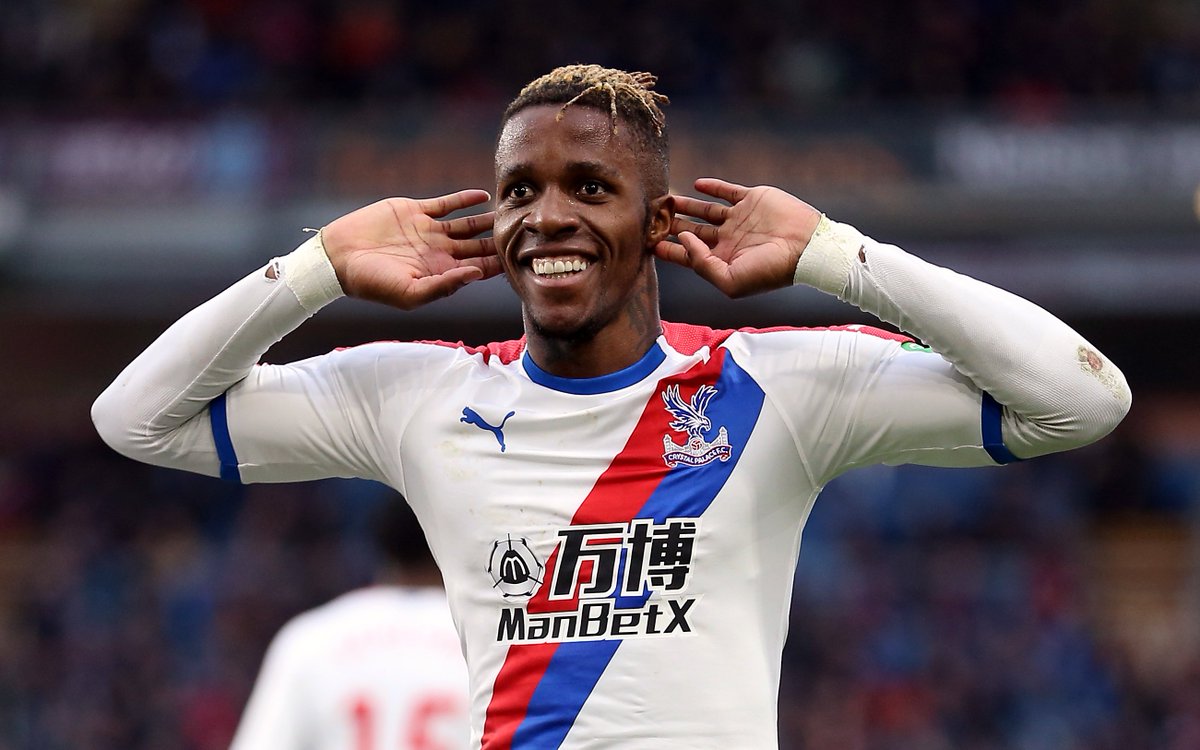 Wilfried Zaha's Premier League contributions for Crystal Palace:
2014-15: 31 games; 4 goals, 2 assists
2015-16: 34 games; 2 goals, 1 assist
2016-17: 35 games, 7 goals, 9 assists
2017-18: 29 games, 9 goals, 3 assists
2018-19: 34 games, 10 goals, 5 assists
Should it be more? 🤔
https://t.co/840CNc114n
In a healthy, non-inflated market, Zaha would be worth £40 million maximum. In this one, though, starting the negotiations at £100 million ensures Palace will get at least £60 million. If such a bid comes in, then the club need to be realistic. Passing up an opportunity at that kind of money wouldn't be wise.
Losing Zaha would be an undeniable blow. However, £60-million plus would help Palace to reinvent their squad. It may not sound like much in today's game, but it's enough to replace their star man, while also improving in several other areas. There would undoubtedly be enough to add the striker that this team needs.
That cash would help to ensure Palace do not need to sell their other major asset, too. Aaron Wan-Bissaka enjoyed a breakout campaign this season. It's clear he's a star in the making. Plenty of big clubs have already been linked with his signature this summer, including Manchester United. It would be surprising if the Eagles aren't tempted into a sale. Offloading Zaha would help them to avoid that.
It would also ensure Palace's financial stability. They could then resist a offer for Wan-Bissaka, at least for another year. By that point, the young full-back will have another season of Premier League football under his belt and could be worth double what any club would pay for him this summer. Perhaps, even, the Eagles will have progressed to such an extent that he is willing to stay longer.
Indeed, improving the squad with the potential Zaha money would not only make Palace a better outfit as a whole but also help further consolidate their place in the middle of the table. It'd even help them start to aim at finishing higher up it. Only three points separated Hodgson's side from a top-ten finish this season. If Leicester City and West Ham United can look to move further up the Premier League, then why can't the Eagles?
Palace have to consider Zaha, too. The attacker is determined to move on this summer, and that presents a problem. If he doesn't get a move, is he going to accept it and continue to perform? Or will his form suffer a dip, with his heart no longer in the cause?
It's easy to see it being the latter. Zaha may love Palace, but it is hard to motivate yourself when feeling you should be doing more. That's even more difficult when the club you represent has stopped that from happening.
In that scenario, the Eagles may keep their star player. However, his performance is likely to take a severe nosedive. That will not only affect the rest of the team, but Zaha's value also. Can the club afford for that to happen? The obvious answer is no.
Therefore, Palace must be sensible this summer. They have every right to demand a significant fee and get as much for Zaha as possible. That's playing the market to their advantage and good business sense.
Palace cannot afford to be greedy, though. They must be realistic and take a reasonable price when it is offered. Putting a ridiculous tag on Zaha's head will only put off potential suitors. Doing that may have far more drastic consequences than letting him go.