Dani Alves: The epitome of everything that is wrong with modern football
Dani Alves was remarkable in Juventus' semi-final win over Monaco and has been heavily praised as a result. Here's why he is the epitome of everything wrong with modern football: he can't defend.

Juventus was outstanding in their two-legged Champions League semi-final win over Monaco. Stifling and suffocating in defence, polished and accomplished in possession, and ruthless in the final third, the Italians counter-acted what was an extremely exciting and dangerous Monaco side, who had surprisingly dispatched with Manchester City and Borussia Dortmund earlier in the knockout stages.

The one man who has enjoyed intense praise and adulation in the aftermath is full-back, Dani Alves. And the Brazilian was remarkable. He scored a sumptuous volley from long range in the second leg, controlling the often-speculative and unsuccessful effort well, keeping it low and directing it past the out-of-position goalkeeper after he had punched the corner clear:
He was, incredibly, involved in all four of Juventus' goals, including a visionary backheel to set Gonzalo Higuain up for the opening goal of the first leg. This was the Dani Alves semi-final, and justifiably so. It was a sensational double-legged display from the Brazilian defender. And in the aftermath of the result, social media, sporting news sites and radio stations have been gushing in their praise for him. Squawka sent out this tweet: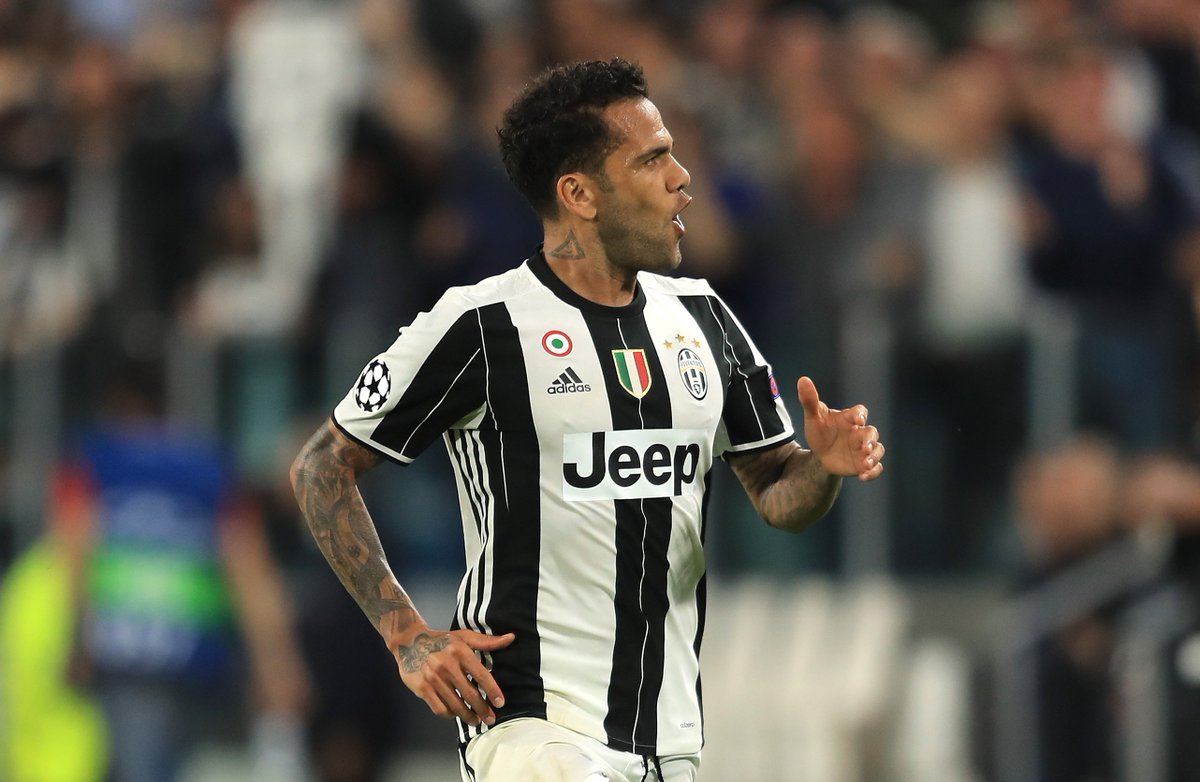 Dani Alves in the Champions League this season:
30 chances created
22 successful crosses
21 tackles won
4 assists
3 goals
Master of all.
https://t.co/5kauWQvk0n
Many commented on the extraordinary feat: Alves is now set to feature in his 14th club international final for his third different team. BBC Sport even released a video claiming that Alves should be considered for a Ballon d'Or at the end of the season:
But here is my issue with all the overflowing love for Alves. He's not actually very good. Now, don't misunderstand what I am saying here. The many stats that detail his game, many of which I have inserted into this piece, are impressive. And Alves is an excellent player when going forward. He is pacy, he is direct and he has great technique when striking the ball. However, he is also the epitome of everything wrong with the modern game: he can't defend, and no one seems to care.

Re-read the stats that Squawka tweeted out after the 2-1 win on Tuesday night in this piece. Notice how just one of them is defensive minded: the number of tackles won. And 21 does seem like a relatively impressive number of tackles won. In fact, to put it into context, it ranks him joint 11th with players such as Marco Verratti and Alex Sandro, also of Juventus. However, dig deeper into that stat, and you'll find all is not what it seems.

Alves has won 34% of his attempted tackles. Of the top 100 tackle makers in the Champions League this season, only three players have won a lesser percentage of their tackle attempts: Fernandinho and Nicolas Otamendi of Manchester City, and Aleksandr Golovin of CSKA Moscow.

Here is a video from a tweet that is commemorating the defensive nous, and subsequent celebrating, of Georgio Chiellini:
?ref_src=twsrc%5Etfw&ref_url=https%3A%2F%2Fwww.joe.co.uk%2Fsport%2Fgiorgio-chiellini-stakes-claim-for-title-of-worlds-best-defender-with-magical-piece-of-work-124858

It is an outstanding piece of defending from one of the very best centre-halves in world football. But the cross should never have been allowed in the first place. Look how easily Benjamin Mendy skips past Alves, then shrugs off the Brazilian's challenge for a second time, giving himself the time to choose and then execute the type of delivery that he wants. That is terrible defending.

But some may say that defending is not all about how many and how often successful tackles are made. There is much to be said for a player's understanding of the game, his positioning, his anticipation and his sense of danger. But these are difficult to quantify. What can be quantified, though, is a player's total number of defensive actions. These include blocks, interceptions and clearances. While it is far from an exact science, it does give a reasonable picture of how good an overall defender is, encompassing many of the mental traits that are needed to excel at the highest level.

In light of this, Alves has made 37 defensive actions in the Champions League this season - this includes a woeful 0 blocks, which suggests a poor reading of the game and unwillingness to throw himself in front of crosses and shots. To put that into perspective, Chiellini is 10th with 70. The leaders are both from Monaco: Kamel Glik with 112 and Jemerson with 104. Dani Alves is not in the same stratosphere when it comes to the numbers. While they are all centre-halves, someone like Christian Fuchs, who has played just eight, in comparison to Alves' 11, has made 62 defensive actions.

Alves is still a terrific player. He has an excellent delivery, is sharp in the final third and is relentless, as he bombs up and down the right flank, in his running. But he is also a weak-willed, sub-par defender, playing, primarily, at full-back. Modern football is forgetting the art of defending, preferring the silky skills of a slick attacker to the grit and the grind of a hard-nosed, tough-tackling, mud-all-over-his-forehead central defender.

Dani Alves is a good player. But let's not go overboard just because he scored a sensational volley. He is a defender first, attacker second, and football needs to learn that.