David Beckham final piece in Salford City jigsaw puzzle?
The final piece of the Class of 92 ownership of National League side Salford City was completed this week, when the biggest name of all, David Beckham joined. Can the former Manchester United #7 help kick The Ammies to that next level?
Salford City were taken over by Gary Neville, Phil Neville, Nicky Butt, Paul Scholes and Ryan Giggs in 2014. They have since owned a percentage of the club along with businessman Peter Lim. However, this week the club hit the headlines once again when Beckham threw his name into the mix.
The Class of 92's five years in charge
The club has been completely transformed since the old Manchester United favourites took over five years ago, and has seen unprecedented success on and off the pitch. Three promotions, a completely rebuilt stadium, a new academy, a women's team and now operating on a full-time basis. It is barely recognisable from the club that stood before.
Now under manager Graham Alexander's leadership, they sit right in the thick of the National League promotion race with a place in the Football League up for grabs. If they achieve it this season or not is somewhat irrelevant, it is just a matter of time before they get there.
Becks' impact
Despite their success already on the pitch, it is off the field Beckham will have the biggest impact. Whilst the presence of Neville, Giggs and co undoubtedly brings attention to the club which helps promotes them, Beckham is on a different scale to the rest. His presence and name alone will bring in opportunities commercially that Salford has not been able to enjoy before.
What his day-to-day involvement will be with Salford if any, is not yet clear, but he will have a huge impact. Gary Neville has always been seen as the front man of the owners and has more of a hands-on role compared to others, but Beckham does not need to be involved to that extent.
Since the Class of 92 took over as owners of the Ammies, Beckham has been hard at work bringing a new team into Major League Soccer in America. He has finally been able to get this going with Inter Miami CF set to make their debut in their MLS in 2020. This will obviously take up a lot of time for him across the pond, but once this gets going, it's likely that more interest will be taken in Salford.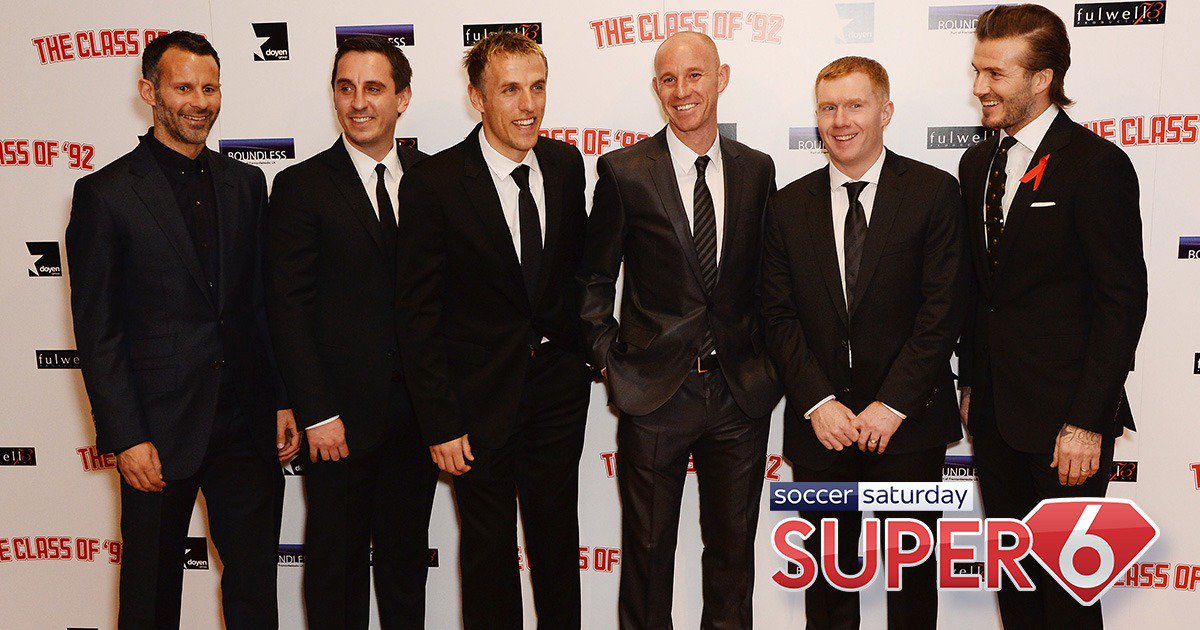 The future
In a press conference this week Gary Neville stated bringing Becks on board was the next step for the club. Neville said:
"From the very beginning we wanted David to be involved and be with us on this incredible journey however circumstances and commitments didn't allow that. Now the time is right and is another exciting time in Salford City's history."
The everyday running of the club is unlikely to change but the brand and image Beckham brings in is huge. In just five seasons they have gone from having a couple of hundred fans in attendance to 2,500. If they do gain promotion to League Two they will be just three steps from the Premier League. The pull for players in the lower leagues will be huge not just financially, but to be part of the project that is Salford City and to have the opportunity to work alongside these ex-players who have been to the very top of the game.
Beckham is one of the rare stars who has gone on to be bigger than just a big name in a sport, instead, being amongst the biggest celebrities in the world full-stop. For any brand, organisation or club to have him on board is a huge bonus. For Salford, it is another step towards where they want to be.
Ultimately they have the power and resources to go as far as they want. While reaching the Premier League is still a huge ask, they are almost certain to become the newest team to be a Football League club in the next few years. It is just a matter of time.