David Wagner making a statement with Schalke
David Wagner has a unique opportunity to advance his career at Schalke
Schalke gambled on David Wagner's appointment last summer given his and the club's recent history. Both parties struggled to find success in their last two campaigns. Each needed a fresh start. Despite leading Huddersfield Town to the Premier League against all odds three seasons ago, keeping the side in the English top-flight proved far more difficult.
Bowin under the unrelenting pressure to escape the relegation zone, the former United States international threw in the towel towards last season's end. His successor, Jan Siewert, couldn't prevent demotion to the Championship and struggled in the second tier this term before being sacked. By then, Wagner was relieved to be far away from the scene.
With his managerial experience limited to Borussia Dortmund II and Huddersfield Town, Wagner faced an uncertain future. Nevertheless, Schalke were interested. The 48-year-old grabbed the opportunity with both hands and it's paid off for all parties. Sitting eight in the Bundesliga table, four points behind leaders Borussia Monchengladbach, there is hope for success as early as this season.
Until their 2018/19 debacle, die Konigsblauen were used to competing in Europe. After finishing second in 2017/18, the Royal Blues tumbled to 14th a year later. Wagner's influence has the side back on track and the fans forgetting last season like it was a bad dream.
After just one point from their first two matches, Schalke are now on a four-game winning streak during which they've beaten Hertha Berlin and title hopefuls RB Leipzig 3-0 and 3-1 respectively while hammering Paderborn 5-1. The Gelsenkirchen outfit can now match up with the stronger teams in the division while taking the weaker ones to the cleaners. But can Wagner lead a side he once filed out for as a player back to the big time?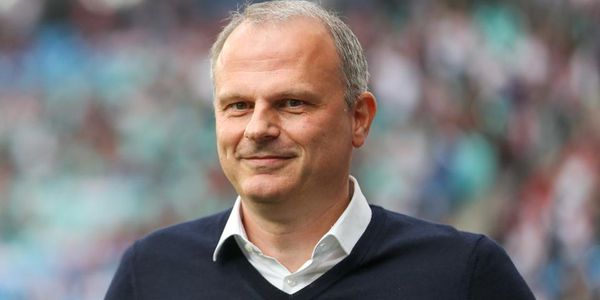 The Bundesliga is unusually tight this season. With the top five teams separated by just two points, it promises to be an open campaign. Unlike in recent seasons where Bayern Munich, Borussia Dortmund and another lucky side stand head and shoulders, seven or eight squads are in the mix this time around.
Nine rounds of matches are too few to predict where the league title is headed but the likelihood of a new champion is high. Bayern look unconvincing too often under Niko Kovac. Although winning the title will be a long stretch for Schalke, early results suggest qualifying for the Champions or Europa League is a strong possibility.
Dortmund, RB Leipzig, Hoffenheim, Wolfsburg and even the current leaders find it difficult to maintain momentum. That trend will likely continue. Freiburg sits in third-place but it's unlikely Christian Streich's men will be able to keep pace over the course of the full season. Schalke are well-placed to take advantage of such dips in form.
With better quality now at his disposal, Wagner can show off his tactical nous, taking his career to the next level with European qualification. Stealing a page from his best friend Jurgen Klopp, two Africans are proving instrumental to his success. Moroccan Amine Harit has been on fire, leading the team in scoring. Senegalese centre-back Salif Sane has been a rock. Midfielder Suat Serdar has also been in inspired form.
All in all, the squad is on a return track. Wagner need only keep his players performing at their best to restore Schalke to its accustomed place in the Bundesliga.