Deadwood players in the top six of the Premier League
The top six clubs in the Premier League are blessed with many talented players. However there are a few individuals who are way below the standard of the rest of the team and fall into the "deadwood" category.

The race for the title or for a Champions League spot takes twists and turns every week and these big clubs have to demand big performances from every player on the pitch. Some of the players mentioned are unlikely to feature for their teams and should simply be sold in the summer. Other players are more likely to appear and could jeopardise their team's results either by poor decision making or a lack of physical and technical ability.


Manchester United


Looking at the Manchester United squad, the one player who seems out of his depth is Phil Jones. The centre back is rash and often makes costly decisions for his side. A recent example is when Manchester United drew at home to Bournemouth. Jones conceded a penalty by stupidly going to ground in the area. It seems crazy that just a few years ago he was touted as one of England's best centre-backs but he has never lived up to his potential and there is a big gulf in class between him and teammates Chris Smalling and Eric Bailly.


Arsenal


Mohamed Elneny has not had too many chances to impress and seems to be third in line behind Granit Xhaka and Francis Coquelin. When he plays, the Egyptian does not seem to have the same tenacity as his fellow defensive midfielders and I feel that he mostly got in the team when Xhaka was suspended. If Arsenal appoint a new manager in the summer, maybe Elneny will get more game time but it is more likely that the Gunners will cut their losses and get rid of him when the transfer market opens.


Liverpool


Lucas Leiva is most certainly past his peak and I really do not know what he brings to a team these days. Whenever I have watched the defensive midfielder this season he has appeared both slow and weak and unable to contain the opposition's creative players. He is also very unconvincing as a centre back and got torn apart by Jamie Vardy when Liverpool lost 3-1 to Leicester.

Another Liverpool player who is somehow still at the club is Alberto Moreno. Although he has some attacking potential, the Spaniard is lazy and full of mistakes. Jürgen Klopp quickly saw sense and decided to play James Milner at left back because Moreno's error have led to a number of crucial losses for Liverpool. Most notably in their cup final defeat to Sevilla in the Europa League last season.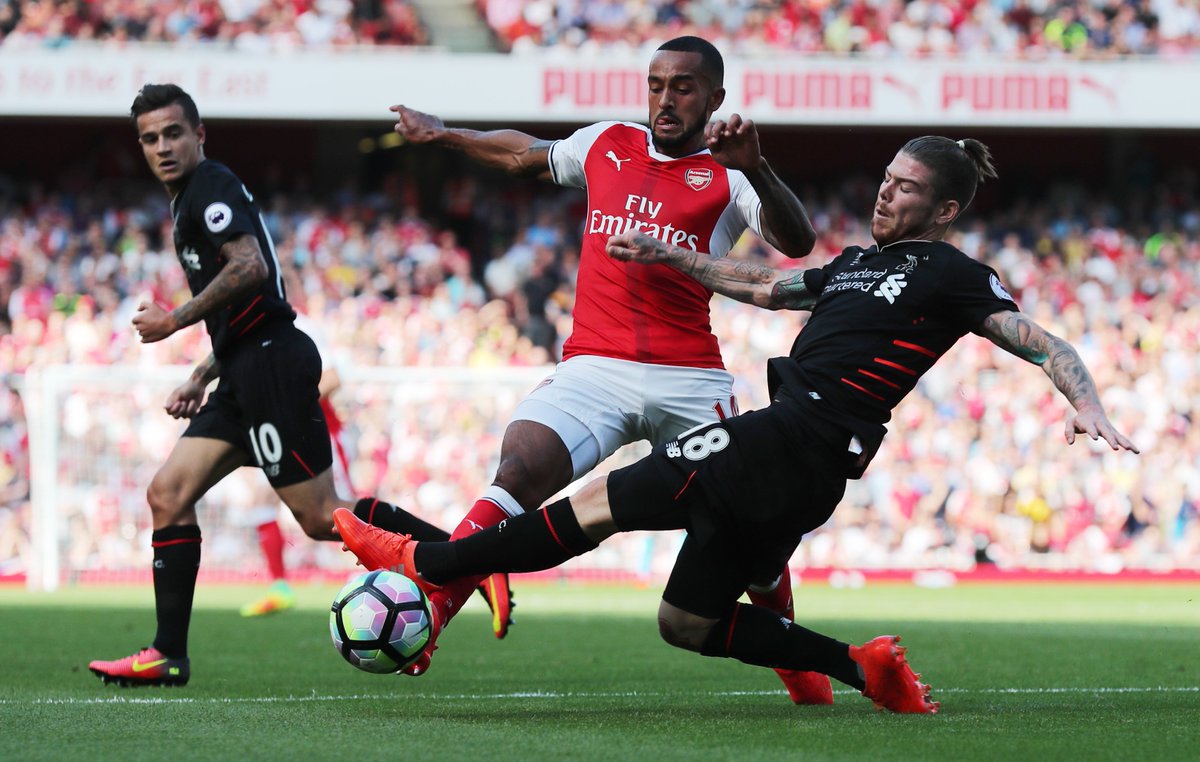 Alberto Moreno: "In football everyone can make mistakes, even Lionel Messi can make mistakes, we're all human."
https://t.co/QIK5Dc2hzM
Manchester City


Amongst all of the immense attacking players at City, there are two that offer little to the team.

The first is Jesus Navas. During his time at Sevilla, he was an excellent winger who made the most of his blistering pace. It did appear as if it would be a smart signing for Manchester City. Sadly, Navas has never got going in the Premier League and four goals in 114 games in a team like City's is embarrassing.

The other is Nolito, another Spaniard who has found it tough to adapt to English football. Granted, he has not had as much time as Navas and I doubt he will with players like Raheem Sterling and Leroy Sané keeping him out of the team. He has failed to make a real impact since his arrival and I am sure Pep Guardiola will consider letting him go in the summer, especially if he wants to bring in a couple of new players.


Tottenham


Vincent Janssen is a fairly obvious inclusion. Despite his hard work, the Dutch striker just can't find the back of the net for Spurs. Clearly the jump from the Eredivisie to the Premier League was too much. When Harry Kane came off injured against Millwall, Mauricio Pochettino brought on Christian Eriksen instead of Janssen which emphasises how low the Dutchman is in the pecking order at Tottenham (although he did score later in that game). Comparisons have been made between him and Roberto Soldado and as Janssen is just 22, he should look to move elsewhere to revive his career.


Chelsea


Perhaps the reason Chelsea are doing so well this season is because they do not have any deadwood in their squad. I would argue that they have a good mix of experienced and youth players and everyone brings something to the team. Antonio Conte often sticks with the same starting XI because they are so reliable. Instead of bringing ineffectual players off the bench, they are bringing on game-changing players like Cesc Fàbregas and Willian.