How might a permanent manager affect Arsenal's January transfer activity?
If Arsenal appoint a new permanent manager in December, where might he look for defensive help?
Background image: Pisat Rakwong
When Arsenal sacked Unai Emery, it wasn't necessarily a turning point. By allowing Freddie Ljungberg to see out the campaign, they're basically pulling into the services until summer. Of course, while they idle the months away, several opportunities will pass them by. Do they want to write those off? Is it better to appoint a permanent replacement immediately?
On the one hand, the squad is a hot mess that isn't going to clean itself. On the other, Arsenal's 3-1 victory over West Ham offered a glimmer of hope. Just a glimmer, mind. The Hammers situation is worse than Arsenal's. Relegation is a spectre buckled in like a backseat driver. Taking three points from the Iron is hardly an achievement albeit a three-goal outburst over nine second-half minutes encouraged, especially with record signing Nicolas Pepe contributing for the first time in more than two months.
When a new manager steps in, there is often a honeymoon period. Not as wild and fanciful as Ole Gunnar Solskjaer's 11-game unbeaten run to start his Manchester United career but often as pleasantly surprising as Jose Mourinho's three wins after taking over Spurs from Mauricio Pochettino. While the Special One lost his fourth match to Solskjaer and United and his sixth to Bayern in the Champions League, there can be no denying four wins from six with 17 goals scored represent a full u-turn in Tottenham's campaign. Eleven conceded warn that Jose has work to do but Arsenal fans would love to be in their North London rivals' shoes at the moment.
Conversely, Ljungberg drew and lost his first two matches before winning. Rather than a honeymoon period that hides real issues, those three matches suggest the Swede may be making real progress. Even the late fight-back to draw at Standard Liege last night in the Europa League supports such an argument. The contest was a dead rubber match in which Ljungberg could audition and tinker. The Gunners' pride was their only stake and they found it at the 42-year-old's urging.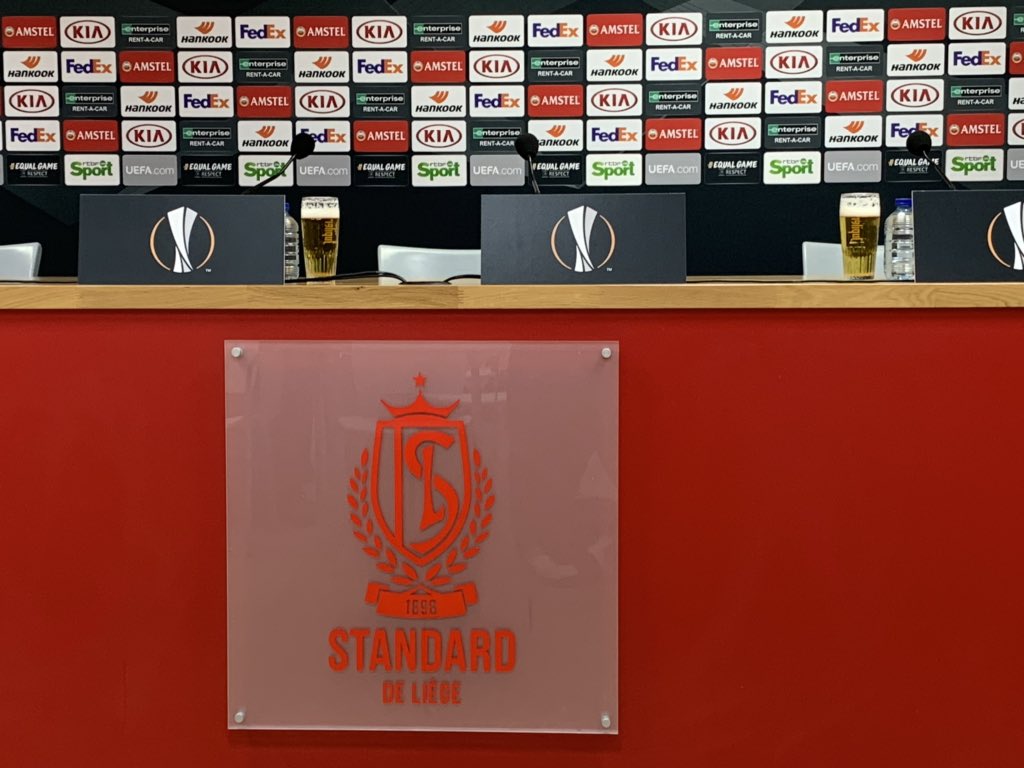 Love to see the beers laid out for the post-match press conference. If Ljungberg downs his in one he gets the job permanently.
https://t.co/bhOwBiKn4R
With a transfer window looming, the Gunners board must decide whether to act or be patient with their Swedish caretaker. After Napoli parted ways with Carlo Ancelotti in midweek, four of the candidates rumoured to be on Raul Sanllehi's list are available right now.
As individuals, each would hold their own ideas on how to fix the Gunners and whom they might target in the January window to make a Champions League push this season. None have any reason to reveal their thinking but it's fun to play Sherlock Holmes and speculate based on what we know about them.
Pretending for the moment that Arsenal may demonstrate more impatience than we've come to expect, thank Ljungberg for minding the store and hand the keys to Ancelotti, Pochettino, Mikel Arteta or Massimiliano Allegri, which players might each candidate target to improve his new squad immediately? Elementary, my dear Watson.
Ancelotti
Anyone paying attention to the Premier League knows Arsenal's problems are rooted in central defence. Captain Laurent Koscielny's abrupt, acrimonious departure this past summer shocked. The Frenchman left behind a void that fellow 30-something Sokratis Papastathopoulis cannot adequately fill. David Luiz isn't a Sol Campbell or William Gallas. The Gunners signed 18-year-old William Saliba from St Etienne in June but how many teenagers possess the seasoning to anchor a Premier League defence?
You can bet a week's wages any announcement that Arsenal signed Carlo Ancelotti will immediately be followed by speculation the Italian will try to bring Kalidou Koulibaly to the Emirates. #ROFLMAO is the appropriate tag to attach to any tweets on that subject.
The 28-year-old Senegalese sentinel is inarguably a dream signing, dream being the operative word for a number of reasons.
Koulibaly's contract runs until 2023. Napoli owner Aurelio de Laurentiis is under no pressure to sell.
De Laurentiis hired Gennaro Gattuso, an old school bus valet who almost certainly considers the African the most important player in his new squad.
Ancelotti's last act as Partenopei boss was qualifying his side for the Champions League knockout rounds.
Arsenal are not in the Champions League. Why would Koulibaly even consider forcing a move to follow Ancelotti? He wasn't the manager who gave him his break at Napoli; that was Maurizio Sarri.
While Ancelotti isn't cut from the same cloth as Mourinho, tending to work with existing parts rather than prioritising new signings, a good look at the Gunners' rearguard will raise that prodigious eyebrow and set Carlo thumbing through his contacts list. He has old friends in several countries, after managing Chelsea, Bayern Munich, Paris Saint-Germain and Real Madrid in addition to Juventus, Milan, Napoli, Parma and Reggiana.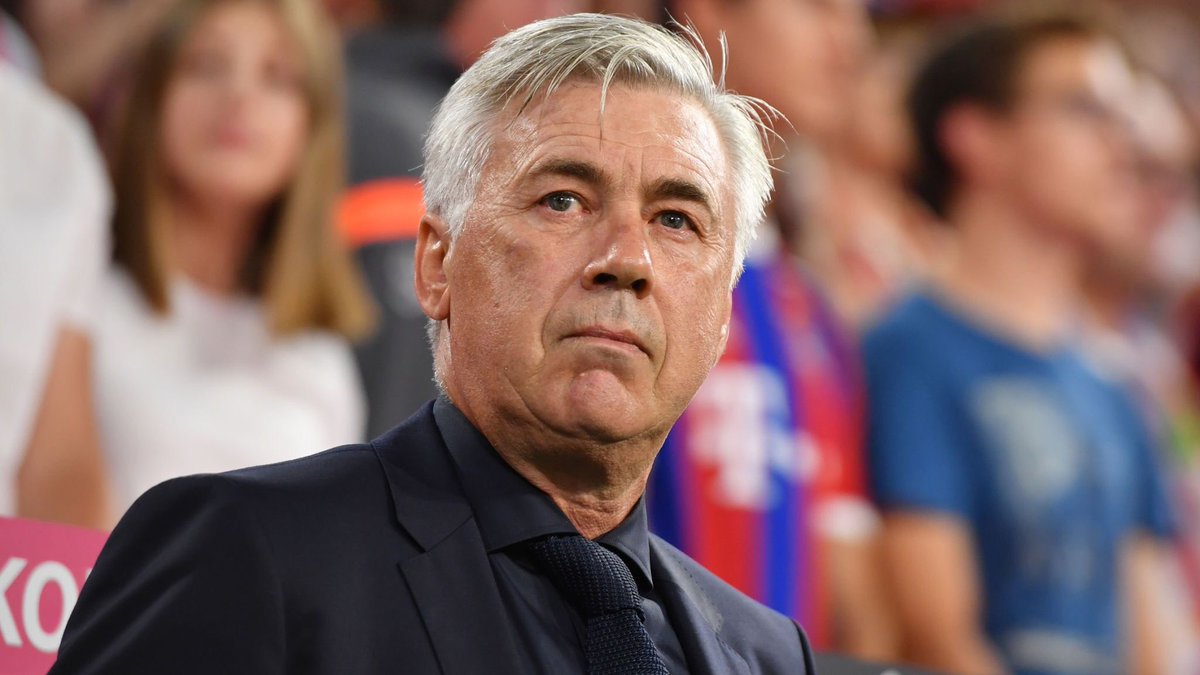 Ray Parlour on Carlo Ancelotti: "He's available & he knows the Premier League very well. Sometimes, you've got to move quick with managers. He's a bit like Mourinho, the trophies he's won, 20 trophies!" [TalkSPORT] #
afc
https://t.co/xhaYyRXp1p
One name who may stand out in the January window is Real Madrid's Nacho. The 28-year-old can slot in at left-back and centre-back. His passing and ball-holding skills are a match for David Luiz but the Spaniard offers more mobility and less propensity for mental errors. He isn't the physical presence that Arsenal ultimately need but he fits into their positive, play from the back style. Gooners can then hope that the new boss goes after Koulibaly in the summer.
Pochettino
Again, Arsenal fans willing to welcome the Argentine may hope he'll manoeuvre for one of his two Belgian centre-backs if not both. Toby Aldeweireld and Jan Vertonghen are short-term solutions, both over 30, but provide the optimal combination of physicality, ball movement and leadership the Gunners require. Again, however, don't expect Jose Mourinho to let either defender go, especially to a direct rival.
Unlike Ancelotti, Pochettino's been in the Premier League so long he is more likely to look to clubs further down the table or in the Championship for a centre-back. Both Fabian Schar and James Chester are possibilities. Schar's contract expires in 2021 but Newcastle's recent surge suggests it will take several cans of WD-40 to pry the Swiss international out of Steve Bruce's grasp. In contrast, Chester doesn't figure in Dean Smith's plans at Aston Villa. He may be just the sort of reclamation project in which Poch specializes. At 30, though, he is yet another short-term option. Middlesbrough's Daniel Ayala [29] and Millwall's Jake Cooper [24] are younger defenders who might hit the Argentine's radar.
If Pochettino chooses to tap his South American roots, Santos' Gustavo Henrique might intrigue. The 26-year-old Brazilian is a disciplined defender with a strong aerial presence and composure in possession. Best of all, his contract is up in January. The pressure is on the Campeonato side to sign the player while Arsenal can nab him on a free.
Arteta
The Spaniard lacks any personal contacts of his own, having never managed himself, but as Pep Guardiola's right hand, he can probably rely on help from his current boss if/when he strikes out on his own. The Catalan isn't likely to loan any City players to his protégé but his Bundesliga contacts may throw him a bone as might former Bayern2 coach and current Ajax boss Erik ten Hag.
Arteta might take a flyer on former City defender Eliaquim Mangala who hasn't found his way into the Valencia squad but the most promising targets are Borussia Monchengladbach's Mattias Ginter and Nico Elvedi. The German and Swiss internationals are 25 and 23 respectively. Both are out of contract in June 2021. Of course, each is an integral component in Marco Rose's Bundesliga-leading squad. Acquiring either in January is highly improbable.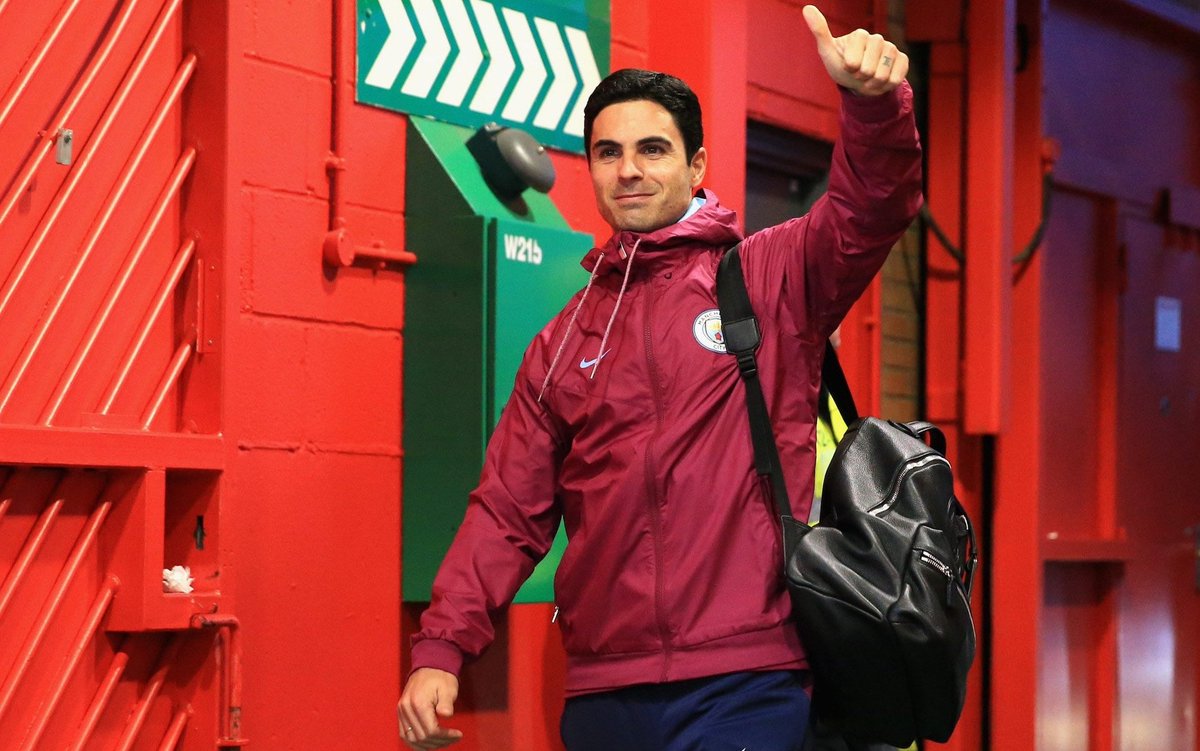 A Manchester City source on Arteta: "Mikel wants the [Arsenal] job but wants to know what is on offer & guaranteed from them. He will then speak to the club. Nothing is going to happen before the end of this week from what we can tell." [Sun] #
afc
https://t.co/JS1sqcLUFP
Safely in the midtable, Wolfsburg are a more likely partner in any winter transaction. Their 27-year-old centre-back, Robin Knoche is out of contract this coming June. At 6'2, he hardly represents the second coming of Per Mertesacker but despite the disparity in height, he is a far better defender, more physical, mobile and capable of contributing in the attacking third. Given what Leicester's Brendan Rodgers found in Caglar Soyuncu after selling Harry Maguire to Manchester United, why shouldn't Arsenal kick the German's tires?
Allegri
Mention the former Milan and Juventus boss and names like Giorgio Chiellini spring to mind. Never mind that he's injured and old as f—. No matter, Allegri knows Serie A like the back of his hand.
One player on whom he might focus is Atalanta defender, Jose Luis Palomino. The 29-year-old firebrand would provide Arsenal's long-lacking intimidation factor in defence although he'll accumulate more than his share of bookings along the way. His vision and positioning make him a prodigious shot-blocker and interceptor. He can also muscle his way onto free kicks in the attacking third.
After La Dea's stunning late charge into the Champions League knockout rounds, Gian Piero Gasperini may be reluctant to sell even though the Argentine's contract expires this summer and the Italian isn't shy about benching him [five times this season].
One thing is clear. If Arsenal do elect to make a permanent appointment before the holidays, the new man won't find a clear saviour in the January market. No Virgil van Dijk awaits but that doesn't rule out an astute buy or two that can make a difference this season rather than next.