What should the Premier League do?
The Premier League have a huge choice to make, but in which direction should they head...?
The country, heck, the world seems a stranger place than it did 72 hours ago. From over-filling your trolly with loo rolls and pasta, to a lack of football over the weekend, coronavirus is wreaking havoc.
Premier League activities have been postponed until at least April 4th at the earliest. Three more weeks without action was a bitter pill for all to swallow. That's also a huge portion of the season lost, leaving Executive Chairman, Richard Scudamore, with a strange-yet-huge decision to make.
Football is tribal. It always will be. Fans have been airing their views on social media, largely voting in the best interests of their club. Businesswoman Karren Brady weighed in, claiming that this season should be deemed null and void. That seems rather convenient given West Ham's current league position...
As I see it, there are three main options. All have pros and cons, but heck, this situation is far from perfect. There was never going to be an ideal solution to a worldwide pandemic.
Resume football when possible
The most obvious choice is to continue with play at the earliest opportunity. Who knows when that'll be? It could be weeks or months but at the absolute minimum, football would be three weeks behind the normal schedule. Those games will have to be made up at some point even if it goes deep into the summer - although it'll be weirdly pleasing to be sat in a stadium with the British sun on our backs as opposed to being pelted with torrential rain...
This way, we'll have a definitive answer to every single question. Not only Liverpool winning the title, we'll know for a fact who deserved to finish in the Champions League spots, while at the other end, the trio of clubs who go down can have no complaints, nor will they be left with unanswered questions. This seems fair, right?
Well, the obvious drawback is the effect this will have on the European Championships. Burnout is a real thing. Let's say the season ends three weeks late, that'll take us into early June. The first scheduled EURO 2020 game is currently scheduled to take place on Friday 12th June. Typically, pre-season tends to start in mid-July. When on earth are these players supposed to rest up and recover?
Then you have the transfer window. Clubs can begin to sign players from May 18th onwards, though they can't be officially registered until the start of July. If the season is still ongoing, surely this would also have to be pushed back too? To put it simply, the start of the 2020/21 term would be all out of whack before it even begins... The knock-on effect could be long-lasting.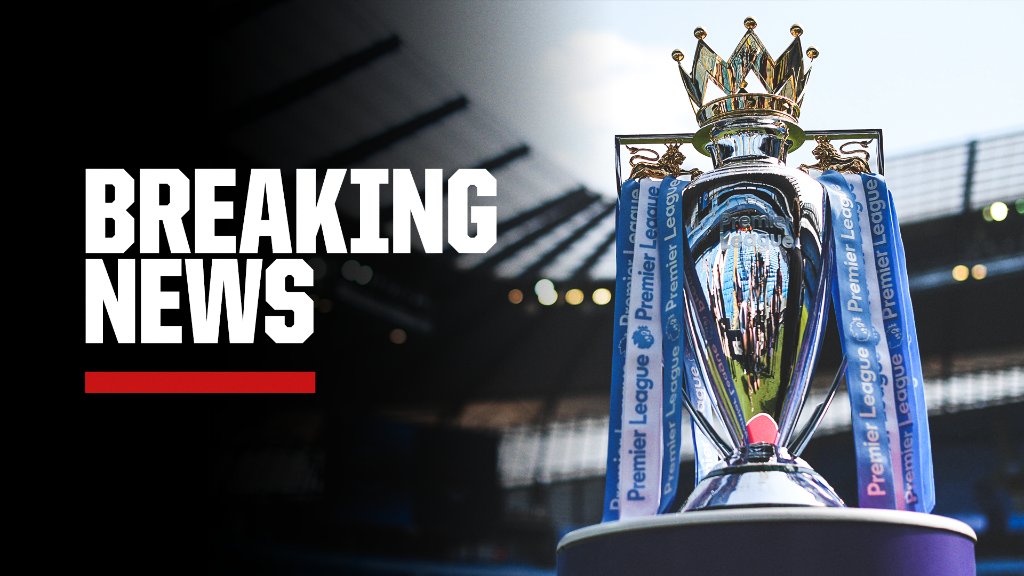 The Premier League have confirmed that all fixtures are postponed until April 3rd due to the coronavirus outbreak.
https://t.co/zAV7giWjec
Deem the season void
This one, for me anyway, would be undoubtedly the most controversial. Denying Liverpool of a title that they would've obviously gone on to win would cause riots upon Merseyside, but they wouldn't be the only ones. Imagine rebuffing Sheffield United's opportunity at European football, while prolonging Leed United's Championship hell for at least another year would be unjust. The unfair scenarios would be endless - as would the lawsuits that'd inevitably follow.
A senior source recently stated that there's a 75% chance this is how it plays out, which is alarming to say the least. Yes, I'm sure some Manchester United fans wouldn't mind another twelve months of Europa League football if it meant no league title for their neighbours down the M62, while clubs like Watford, West Ham and Brighton probably wouldn't mind it, either.
It would mean the European Championships could go ahead as planned, while the summer, on the whole, wouldn't be affected. In the long-run, this is without question the best option for player welfare, but compromise has to be made somewhere.
This wouldn't sit right with me. Alright, I may let out a little chuckle if Jurgen Klopp and his boys were denied this trophy in the cruellest of ways, but it'd make an absolute mockery of the sport we love. Forevermore, there would always be an asterisk placed right beside the 2019/20 season. This isn't what football is all about.
End the season early using current standings
This one feels like the middle-ground. End proceedings right now and take the league tables as final, while scrapping both domestic and European cup competitions and starting afresh next term. Liverpool would be awarded the Premier League title, while Leeds and West Bromwich Albion will earn promotions. Chelsea would cling onto that final Champions League spot by the skin of their teeth, while again, Sheffield United, Manchester United would be left disappointed. Then you'd have complaints aplenty from Aston Villa, Bournemouth and Norwich City, who'll all be adamant they could'be won more games towards the season's end and avoid the dreaded drop.
You see, the problem with this is pretty simple. Again, similar to scenario two, fans will be asking 'What if?' The unanswered questions would be endless, while we won't know the eventual outcomes for the FA Cup, Champions League and Europa League. That's an awful lot of blood, sweat and tears for no final outcome. I use Wolverhampton Wanderers as the case-in-point. They've played sixteen(!) Europa League games (including qualifiers) this season. All that hard work would be lost.
Now it's all hypothetical and it was never going to happen, but Liverpool has lost a few games recently. Rival fans will forever taunt the Anfield outfit if they were to win (and I use the term loosely as they haven't mathematically won anything yet) it in this way. So many loose ends will never get tied up...
Personal verdict
In the end, I believe it has to be all or nothing. Either cancel everything or nothing. You can't have no cup competition winners but have league champions. For me, it's about doing the right thing for the here and now. However long it takes, these games deserve to be played out. Now, I invite you to let us know your thoughts by answering the poll below:
Poll: What should the Premier League do about the 2019/20 campaign?