Did Bayern Munich overpay for Lucas Hernandez?
Lucas Hernandez is Bundesliga's record-signing.
These days only inflated commodities show in the transfer market. Each window outdoes the last. Bayern Munich's record-breaking £65m purchase of Lucas Hernandez from Atletico Madrid ushers another extreme phase.
The Bavarians' signing of Hernandez signifies utter desperation. After a pitiful Champions League second-round exit, the need for investment in an ageing crop became apparent. Bayern lost touch with Europe's elites. Bundesliga's brightest stars aren't enough any more.
Envisaging imminent doom, the Bundesliga tyrant announced an agreement to sign Benjamin Pavard from Stuttgart in January. Bayern coughed out around £32m for the Frenchman but passed almost double that figure for his countryman.
Born in Marseille, Hernandez moved to Spain aged four and joined Atletico seven years later. He made his first-team debut in 2014, racking up over a century appearances since then. The 23-year-old was influential in Rojiblancos' Europa League triumph in 2018.
Hernandez represented France at various cadres but pledged to Spain at senior level. The defender was fed up anticipating Didier Deschamps call when Spain had him on auto redial. It eventually came for friendlies with Colombia and Russia in 2018. A few months later, he was World champion.
Hernandez was vital in Russia. His speed and strength in tackles made much difference. He featured seven times, including every minute of six, and assisted a goal in the final. The defender won more duels (41) than any other full-back in the competition.
These are strong numbers for an inexperienced first-timer. Young, brave and energetic, Hernandez is the all-round defender. He is physically strong and aggressive, with excellent aerial ability. The Frenchman brings that thou-shall-not-pass attitude to Munich.
Hernandez's versatility gives Niko Kovac options. He is well suited on the left and centre of defence. His 13 La Liga appearances were split, eight in central defence and five on the flanks. The Frenchman featured twice in the Champions League group stage games against Borussia Dortmund last October in the heart of the defence, amassing over 50 games at both positions.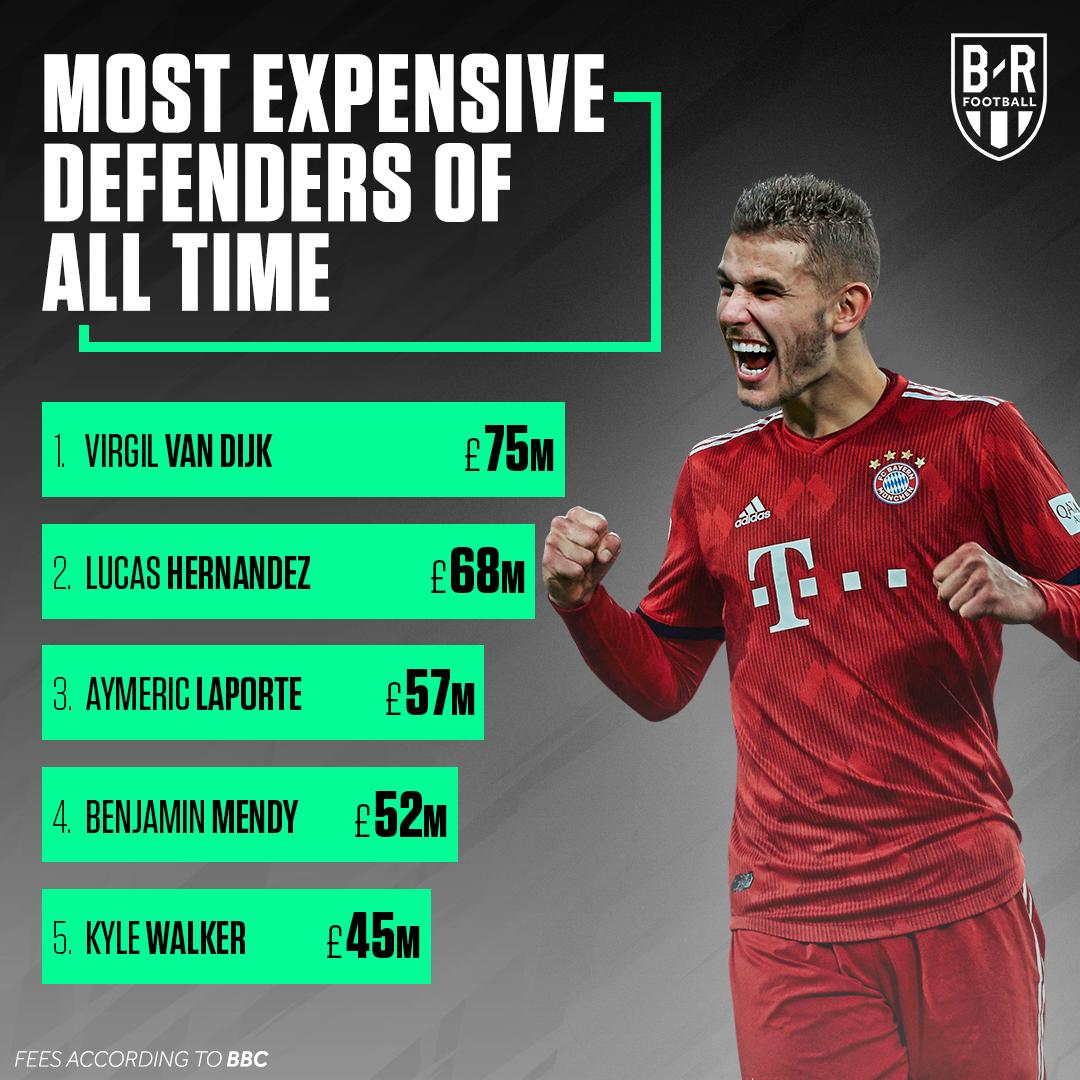 However, Bayern breaking the bank for a position they appear overstocked is illogical. David Alaba posses the same trait with an added element of surprise. Aside from his traditional left-back role, the Austrian can comfortably slot in midfield and central defence. He offers more in the final third too.
Despite possessing great technical abilities, Hernandez doesn't contribute much offensively. He is too primitive and conservative for that. He's plundered just four assists and one goal all his career. Alaba, meanwhile, is an attacking beast. He thrives running at opposition, with six goal inputs this season alone.
The 26-year-old aside, Rafinha and even Joshua Kimmich can operate on that position. It's not as though they're lacking depth. If that was the case, then a cheaper option in Juan Bernat would have been kept instead of selling to Paris Saint-Germain last summer.
By some distance, Hernandez becomes the Bundesliga's biggest money arrival, surpassing the £38m Wolfsburg paid Schalke for Julian Draxler in 2015/16. He is the second most expensive rearguard in history, behind Virgil van Dijk. The expectations will pile on an inexperienced star who has battled injuries this season.
Hernandez managed just 14 La Liga appearances this campaign. When fit, he was rarely the first choice. Worst, though, the Frenchman won't be available during the start of next season due to injury.
With such figure, you'd expect a sensational impact- the sort Van Dijk had at Liverpool. Although prodigious, Hernandez isn't worth that much. Not even in the crazy fantasy transfer world.