Did Malcom make the right choice snubbing Roma for Barcelona?
Not too long ago, AS Roma won hearts when they dumped Barcelona out of the Champions League quarter-final. Not everybody was sold, though, they didn't gain the love from a young Brazilian attacker named Malcom. For a minute, the Giallorossi thought they did. They even went ahead to announce they had signed him pending a medical and finalisation of personal terms.
Forget Javier Pastore and Justin Kluivert, Malcom would've been Roma's marquee signing for coming campaign. Fans were full of optimism; they flooded Roma's social media handles with expectancy. Anything on Malcom was news. When would he arrive from France? What jersey would he be wearing? How much will he earn per week? The questions kept circling. None would ever be answered.
On Monday, it was reported that Malcom would be boarding a flight to Rome alongside his agent Fernando Garcia. His mother was so positive about it that she flew to Italy in anticipation of meeting her son there. But in an unexpected turn of events, that flight would never take place. Roma sporting director Monchi eventually got the call he dreaded; the player and his agent had chosen to go to Spain instead. A certain giant from the Basque country had appeared mysteriously and was showing a marked interest in the player. Monchi was livid. He knew then that the deal was dead in the water. Barcelona seized the deal by the jugular.
Roma may have beaten Barca on the pitch, but in the ring of an inflated transfer market, they were always going to come off second best.
There are few clubs in the world who footballers find very difficult to say no to – FC Barcelona is one. It doesn't change the fact that some players watch their careers choked to death at Barca due to the magnanimity of the Blaugrana's talent pool. So it's fair to ask if Malcom had made a wise choice here.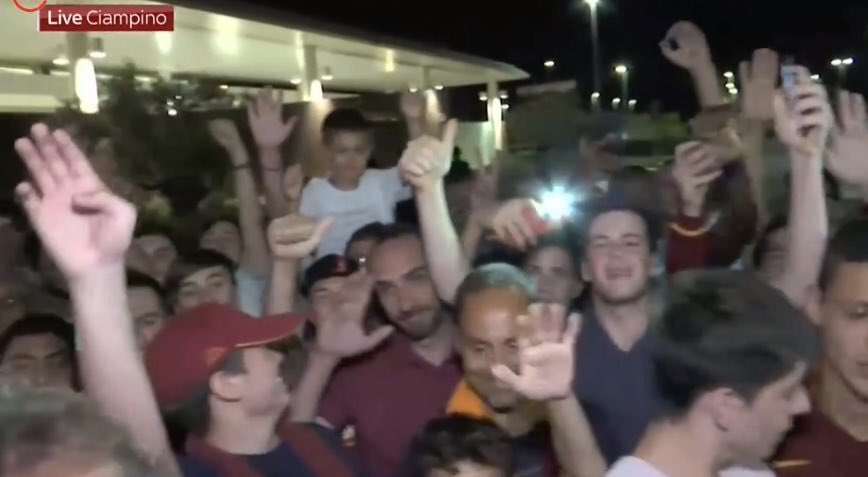 Unbelievable - AS Roma fans were waiting at the airport to welcome Malcom & now he's stuck in Bordeaux as Barcelona enter into 11th hour negotiations. (@Guillaumemp)
https://t.co/sDQeZfhJaf
Roma and Malcom would miss each other
Roma missed out on a star signing. Although just 21, Eusebio Di Francesco would've built his attack on the former Corinthians man. Malcom's technical and explosive abilities is a key feature the Giallorossi hasn't really replaced since Mohamed Salah left for Liverpool.
Being an upgrade on all their wingers, Roma lost out on a chance to get someone who would've created numerous goalscoring chances for their team. With his electric pace and guile, Malcom was involved in 19 Ligue 1 goals last season.
Malcom hasn't earned a senior cap for Brazil, yet. To change that, he needs to feature regularly for a big team that plays in the Champions League. While that is guaranteed at Roma, it has to be fought for and earned at Barcelona. Malcom might've just bottled the chance to carry a big team on his young shoulders. It doesn't take too much to get the Giallorossi supporters singing your name. The lad could've become a cult hero in Rome.
Welcome to Barcelona
Many Brazilians have succeeded at Barcelona; Malcom has no reason not to. Still, there are prerequisites to scaling heights with the Catalans. The youngster must work harder than he's ever done before.
For someone his age, the Barca dressing room might be a little intimidating. But with fellow Brazilians – Philippe Coutinho and Arthur, Malcom should settle in pretty nicely. Nevertheless, breaking into the Blaugrana first-team would be a chore. Ousmane Dembele, Lionel Messi and Luis Suarez might be preferred in Barca's attacking triumvirate this season. Of the trio, only Dembele's slot is contestable.
The reality is, Malcom might have to make do with lesser playing time than he did at Bordeaux or he would've at Roma. On the plus side, he's energetic and young with plenty of time to grow. The chances will surely come.
It's difficult to fault a player when they move to Barcelona. On this occasion though, Malcom failed to take a long hard look at the opportunities he'd have been exposed to at Roma. Maybe he didn't have the time to do so.