Why Diego Simeone is ideal to take charge at Arsenal
With Arsenal having decided that the sun has set on Arsene Wenger's time at the club, the hunt is now on for his replacement.
Those in charge at the Emirates have a gargantuan task on their hands to find Wenger's successor. They will know that getting this appointment wrong could have disastrous consequences in the long-term.
Arsenal will have seen what happened at Manchester United when Sir Alex Ferguson departed, clearly, they'll be keen to avoid a similar slide occurring in North London.
The list of potential candidates will be a long one, with the options ranging from veteran managers such as Luis Enrique, Carlo Ancelotti and Max Allegri to the completely inexperienced duo of Mikel Arteta and Patrick Vieira.
These are not the men the Gunners directors should be looking to, though. Instead, they should turn their attention to Spain and the current Atletico Madrid manager Diego Simeone.
Appointing Simeone would be nothing short of a genius move for the Gunners for a plethora of reasons.
Primarily, securing the Argentine as their new manager would be something that would make the rest of the league stand up and take notice. Arsenal's Premier League rivals would not relish his arrival.
Simeone is a big name, whose excellent work with Atletico has earned him respect throughout football. That respect would extend to the dressing room. Wenger lost control in the later years of his reign, with Arsenal suffering as a result. They became a club that was controlled by the whims of the players.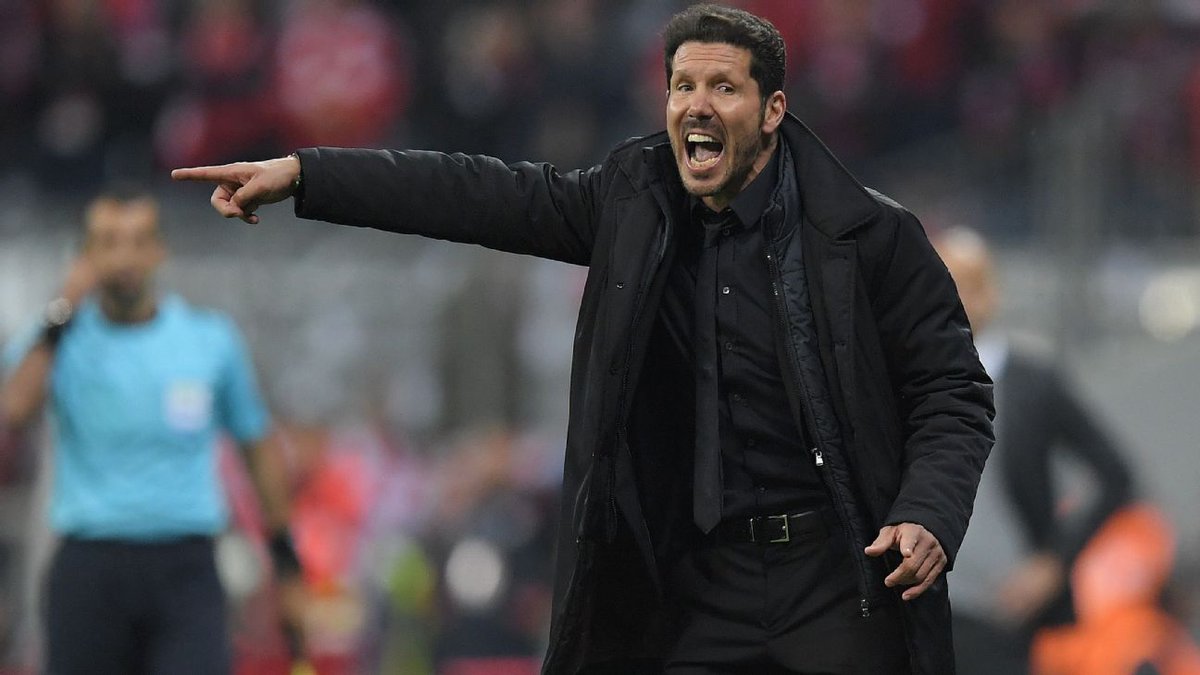 "The last 10 years have been very different to the previous 10 years and if they feel the football they have to play is the 'total football way' then perhaps it's Enrique.
But Simeone is the outstanding candidate in terms of taking on rivals with bigger budgets."
- Gary Neville
https://t.co/2tB83s2O6H
Simeone, courtesy of the respect he demands, would wrest it back from their control. That would be nothing but healthy for the club and indeed, the players.
He would also bring a clear and defined style; another factor that has been lost under Wenger.
Often Arsenal look lost, with no identity. That has often been painfully evident against sides such as Liverpool and Manchester City, whose footballing philosophies have been deeply embedded by the men stood on the touchline.
That would not be the case with Simeone whose style is as clearly defined as Pep Guardiola or Jurgen Klopp's.
Some will fear that he is not attacking enough for Arsenal but that is ignoring the fact that the best Arsenal team ever were defensively strong.
Their Invincibles season saw them keep 15 clean sheets in total, conceding more than one goal in just three games. Simeone's defensive style would be taking Arsenal back to the basics that their best ever team was built upon.
Simeone has also shown that his true power lies in turning an underdog into contenders. At this juncture, Arsenal find themselves as underdogs as far as the Premier League top six is concerned.
They would benefit greatly from Simeone's ability to transform such a side into one that the big teams fear. It is certainly a challenge that the man from Argentina would relish.
Getting him, though, would not be easy. Simeone is linked deeply with Atletico and breaking that bond will not be easy for either party.
But if Arsenal wants to progress then Atletico Madrid's manager is the gaffer they should be looking to appoint. He is the perfect man to lead them into the post-Wenger era, which is a monumental task.