Do Fulham have any chance at Premier League survival?
Does The Tinkerman stand a chance?
Background Image: Flickr/Nick used under Creative Commons.
When Fulham hired Claudio Ranieri, the inevitable talk surrounding yet another miraculous Premier League title-win came to the fore.
Perhaps, though, even the one they call the Tinkerman didn't understand the mammoth task-at-hand. Fulham are in a sorry state of affairs, and their problems ran far deeper than former manager, Slavisa Jokanovic.
Despite spending big-bucks during the summer transfer window, The Cottagers have never really got going. We're now in December, the Premier League picture is slowly beginning to be painted. Things are looking bleak for Fulham who sit on nine points; rooted to the bottom spot in the table.
I think it's telling that Fulham made an extremely average Manchester United side look like world-beaters. The Red Devils ripped Ranieri's men to shreds, their defensive shape was non-existent. Once again, it feels as though the same old mistake has been made. Fulham thought that splashing the cash would guarantee their place in the English top-flight. Instead, the London club look like a collection of talented individuals rather than a team.
Their only real bright spark has been Aleksandar Mitrovic. His tally of 7 goals is respectable, but even the Serbia star has been patchy. That's probably due to a lack of help in and around him. In this game, even with a top striker, you need to be able to keep clean sheets, or at least make it hard on the opponents. So far, Fulham's midfield has been porous. They're being bypassed far too easily, while not creating anywhere near as many chances up the other end. Their pre-season promise has been left in tatters.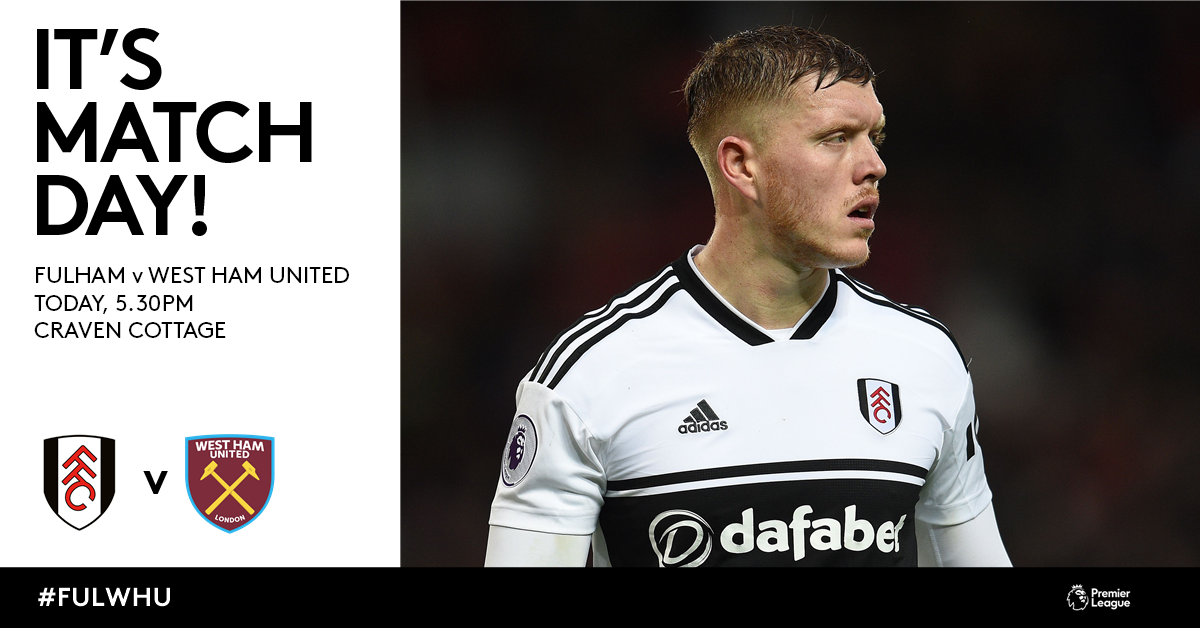 Next up, Fulham host West Ham in today's late kick-off. The visitors have been flying high recently, but in these London derby games, form can sometimes go straight out of the window. After another week of training and adapting to Ranieri's tactics, perhaps we'll see an improved display upon the Thames this afternoon, and this would be an excellent time to get some points on the board.
It's all about making your home ground a fortress. In fact, eight of Fulham's nine points have come at Craven Cottage, but they've only won two games, having played sixteen. That's before we even talk about their horrendous away record. They've shipped 24 goals on the road, averaging three a game. You're just not going to get very far with a record like that...
Although Ranieri may be amongst football's nice guys, and the Italian may have promised his squad a McDonalds after a victory, but if they can pull off the miraculous, perhaps the Tinkerman will even stretch to a KFC, or if he's feeling really kind, a Pizza Hut. All jokes aside, looking at their fixtures, they do have some winnable fixtures coming up, with some real relegation six-pointers thrown in there for good measure.
Fulham have a slim chance. Ranieri is an excellent coach, there is no getting away from that. However, the results have to pick up, and quickly. Over the hectic winter period, it's extremely easy to be left behind and leave yourselves with way too much work to do. The fat lady isn't singing quite yet, but she's certainly beginning to warm up those vocal cords...