Do managers have rights?
Quite often, managerial sackings appear unfair. Do gaffers have legal recourse like the rest of us?
What black mark on their careers do Rafa Benitez, Mauricio Pochettino, Roberto di Matteo and Unai Emery share? That's right. All four were sacked less than a season after leading their London club to a European final. Okay, inferring blame on the city might be a step too far, unless something in the water led the quartet's chairmen to act so hastily.
Probably not. Consider Ernesto Valverde. Barcelona were La Liga champions in both his full campaigns at the Nou Camp. At the midway point, this season, the Blaugrana edge Real Madrid for first place on goal difference. Nevertheless, capitulation to Atletico Madrid in the Supercopa de Espana semifinal, following closely on the heels of a blasé goalless home draw in El Clasico, brought the burlap down over the Basque manager's eyes.
European finals? Consecutive league titles? It hardly seems fair that any of these managers found or find themselves unemployed. Which raises the question of whether they have rights? Can football managers who feel wrongly treated by their clubs seek redress like other employees in the United Kingdom?
The simple answer is yes but, more often than not, it isn't worth the hassle. Here's why.
Two avenues
Like every employee in England, Premier League managers can seek redress from the Employment Tribunal or the civil courts. Before doing so, they must decide whether they are acting against wrongful or unfair dismissal. A boss with his nose out of joint would pursue wrongful dismissal if he believes the club went against the terms of his contract in sacking him. Unfair dismissal alleges the club had no legitimate reason to show him the door.
Wrongful Dismissal
If a manager tried to sue a club for breach of contract, he'd invariably do so in civil court. Damages awarded through the Employment Tribunal are capped at £25,000. The boss would also receive an amount equal to the net loss [primarily salary prorated over the remaining term on his contract] but he could do so in the civil courts, as well, with the potential for greater damages.
In 2011, Henning Berg successfully sued Blackburn Rovers owners Venky's for breaching his contract. While it is a viable avenue for redress, every manager thinks twice and then again about taking such action. They must weigh the potential windfall against future employment prospects. Most clubs would be reluctant to hire a litigious employee.
In this day and age, both managers and players are usually well-represented. Contract language is clear and payoffs for early termination are common. In early 2019, PA Sport reported that Manchester United paid Jose Mourinho a £19.6 million severance package when they sacked him in December 2018.
Often, severance packages are cancelled when a coach accepts a job with another club but the Special One was free to earn supplemental income as a commentator on Russian television for the World Cup and subsequently for Sky Sports in the Premier League.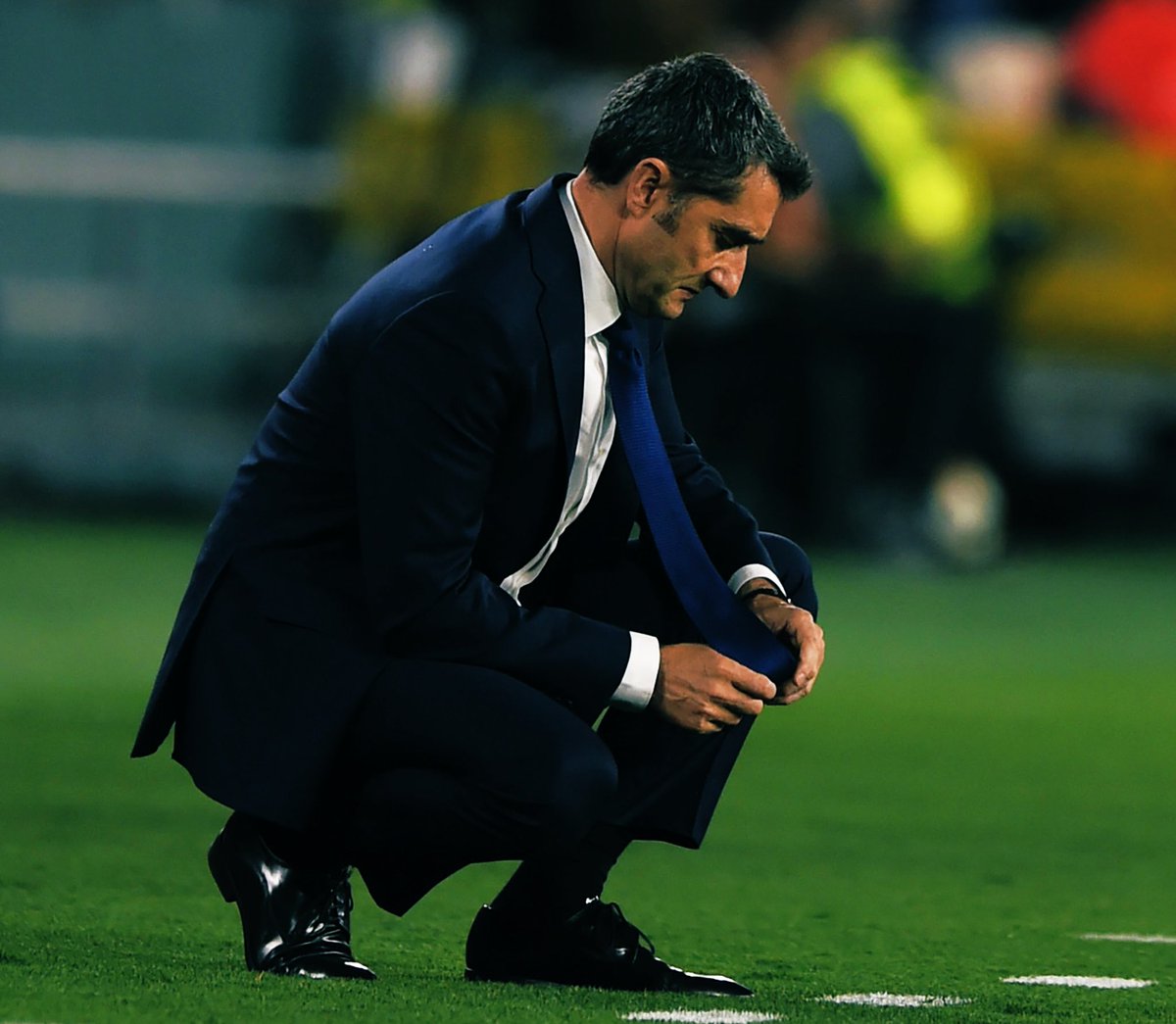 🚨 Ernesto Valverde to be sacked by Barcelona. Expected tonight.
1st in La Liga & comfortably qualified as UCL group winners not enough these days.
https://t.co/iz36IYuEtN
Neither part enjoys the prospect of legal proceedings. Only when a club blatantly ignores a contract's terms is a manager even tempted to go to court. For their part, most clubs don't care to invite negative publicity. While the manager in question becomes tainted goods for taking legal action, gaining a reputation for not paying will only make it difficult for the tight-fisted side to hire a qualified coach. If one party or the other wants out and the contract prohibits the move, the two are more likely to sit down and hash out acceptable terms. Hence the term parting ways by mutual consent.
Unfair Dismissal
Proving a club had no legitimate grounds to dismiss a manager is extremely difficult, as Ernesto Valverde's dismissal from Barcelona demonstrates. With the club in first place and twice defending champions in La Liga, showing him the door hardly seems fair. Poor results in the Champions League hung over his head, however. The club can easily claim recent disappointments in the Spanish Super Cup and El Clasico indicated Valverde hadn't girded the squad against another collapse like the ones suffered in Rome and Liverpool.
Beyond that, Barca's board could point to unhappy supporters. Valverde's conservative play didn't sit well with Cules and any manager in any field who fails to deliver customer satisfaction is subject to dismissal.
Even the sudden availability of a better manager is a legitimate reason to make a change. Clubs not only have a right to improve their product, it's expected.
Manuel Pellegrini discovered that truth twice in his career. In 2009/10, the Chilean led Real Madrid to their highest La Liga point total [92]. Pep Guardiola's Barcelona still finished well above them. So, when the manager who knocked Pep and the Blaugrana from the Champions League made himself available, Los Blancos snapped up our good friend Jose and asked Pellegrini not to let the door hit him on the way out. Then, in 2016, Pep Guardiola danced on his toes at Manchester City.
Of course, Pellegrini was sacked on more traditional grounds this season at West Ham. Poor results left the Hammers flirting with relegation. if David Moyes' presence inspires your squad to a 4-0 win in their first match after your departure, you know you were doing something wrong.
Overall, managers are protected by the same basic rights every employee enjoys. Fortunately for them, massive compensation and excellent representation leave them rarely needing to seek the same avenues of protection as the rest of us.