Does Angel Di Maria deserve abuse from Manchester United fans?
United fans need to move on from Louis van Gaal's failed experiment with the Argentine.
The intensity of the boos and jeers from a section of Manchester United fans towards the returning Angel Di Maria was almost at par with the Argentine's performance for Paris Saint-Germain. The former Real Madrid winger was in superlative form as Thomas Tuchel's men squared up with the Red Devils in Tuesday's much anticipated Champions League fixture.
Di Maria rolled back the years with a performance to remember against Manchester United at Old Trafford as he provided the two assists for the goals that settled the encounter. The Champions League winner with Real Madrid left the Santiago Bernabeu for the Theatre of Dreams in 2014. But his dreams of making a name for himself in England could not be realised as he filed out for the club under former manager Louis van Gaal. As the high expectations surrounding his big money move to the club evaporated in just a matter of months, he was soon sent on his way to make way for new.
A lot has been made of Chelsea signings who put on the number 9 jersey failing to live up to expectations at Stamford Bridge for some time now. From Franci Di Santo to Fernando Torres. Radamel Falcao to Alvaro Morata, it's been a similar experience. Morata even went to the extent of switching the jersey for number 29 after his first season at the club. Things got even worse and he has been shipped out on loan to Atletico Madrid.
United's case is with the number 7 jersey.
Cristiano Ronaldo set the bar so high with a Ballon d'Or-winning performance during his time with the club. Since his departure, several high-profile signings have been brought in to fill the void. But none has lived up to the billing. Of course, no one expects the signings to better or even match the Portuguese captain's exploits. But they are expected to at least perform to the level that drew the club's attention to them in the first place.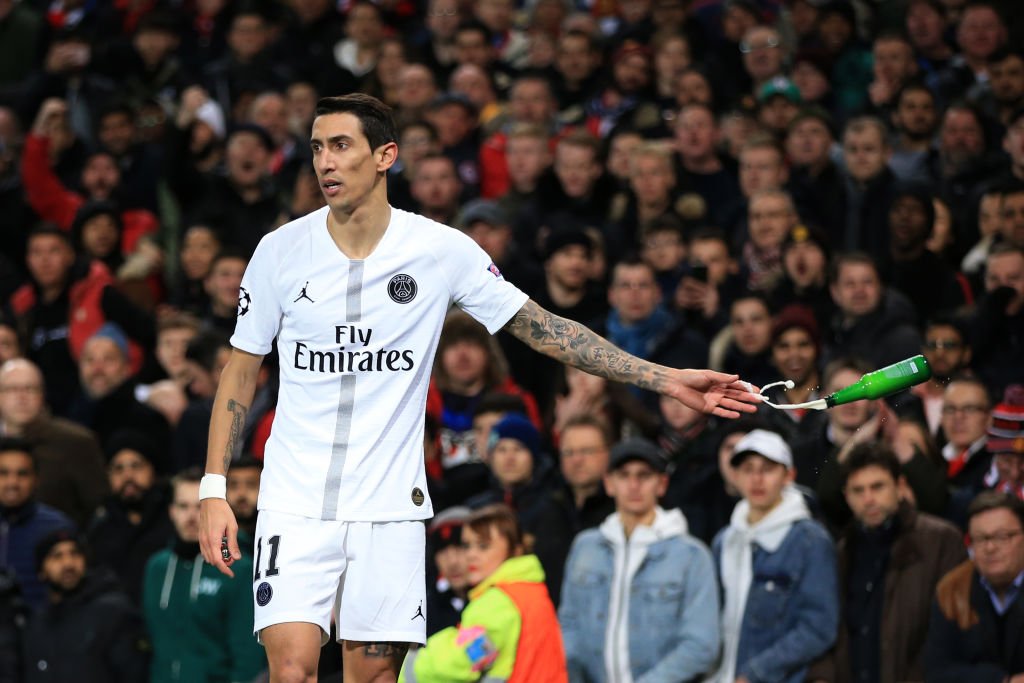 Unfortunately, Di Maria failed to ignite the spark that was witnessed while he plied his trade with the current European champions. He was subsequently offloaded to Paris Saint-Germain just a year after he was acquired.
However, his failure to hit the heights of some of the game's greats that have worn the famous red shirt does not mean he was quite bad. With four goals and as much as 11 assists to his name in 32 appearances, perhaps he could have done more if given enough time. For most players, moving to a new league usually requires some patience to get going.
Blaming Di Maria for the situation may not be fair on the player. His quality has been unquestionable from when he broke through at Benfica. At Real Madrid, he demonstrated his was and remains one of the best wingers in the world. Although his performance in United's jersey was a bit underwhelming, he was capable of raising his game with time.
Time is what the club's hierarchy including then manager, Van Gaal didn't have. The club faithful clamoured for a quick fix and the manager obliged letting a gem go rather prematurely. He has gone on to win several trophies with Paris Saint-Germain and remains an important member of the group as Tuchel aims to lead the club to conquer Europe. Winning at United was getting a step closer to that goal and Di Maria played a role he could easily have been playing for the opposite team.
United fans may have a point in being aggrieved that such a talent is not on their side. But it's not the player's fault he was not allowed time to settle down and contribute to the club's success. The player himself has blamed his supposed failure on the manager's decision to let him go. As it is, the winger represents the one that got away. It's time for all parties to move on.