Do Copa America woes indicate South American decline?
Believe it or not, a South American nation did win the World Cup in this millennium. It just feels like it's been an age since Brazil won their fifth tournament in 2002 to finished the year atop the FIFA world rankings with Argentina second and Colombia and Peru in the top 20. Since then, it seems like Conmebol's empire is going the way of the Chavin, Chimu, Nazca and Incas.
European nations have won the ensuing four World Cups, making it easy to argue that the South American game is stagnant. While UEFA sides grow in strength and technical ability, Conmebol sides regress.
Colombia might be the exception based on their clean sweep of Qatar, Paraguay and Argentina in the group stage. Without Neymar, Brazil handled Bolivia with ease then failed to score against Venezuela, eking out a point but still leaving themselves work to do against Peru on Matchday 3. Those two nations carry a torn and tattered standard for South American football
Lionel Messi remains the best player on the planet but his travails with La Albiceleste highlight the problem. Argentina needed a 2-0 victory over guests Qatar to sneak in through the quarterfinals' back door after losing to Colombia and drawing Paraguay.
Their scurried qualification sums up the frustrating style under Lionel Scaloni, a manager whose only experience came as the disgraced Jorge Sampaoli's assistant. Ineffective tactics mingled with mindless combinations negate the talent at his disposal. The fear factor is gone. Argentina no longer have that valuable psychological advantage before the first ball is kicked.
La Albiceleste are dominating games with little impact. A frail defence wavers with Nicolas Otamendi's inconsistent form. The midfield is incoherent. Up front, the mandate is to feed Messi at the expense of Sergio Aguero, Paulo Dybala and Lautaro Martinez. Qatar took the Maestro out of the equation in the final group match and, for once, the squad looked to those players to make the difference. Will that continue or will Scaloni demand Messi receives more attention?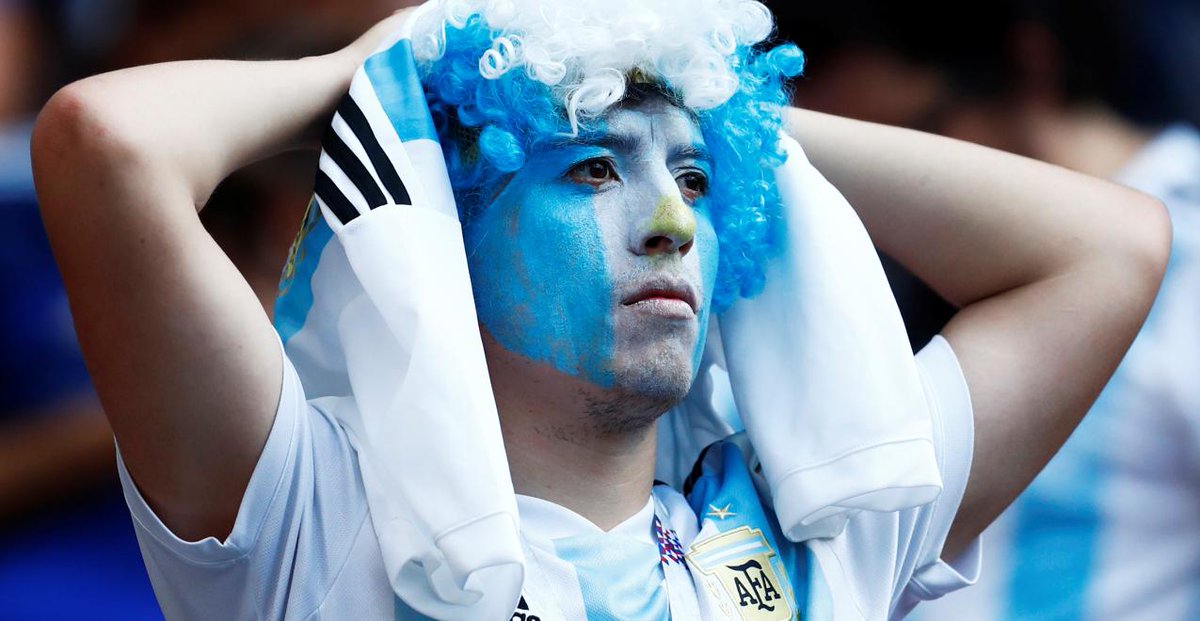 Lionel Messi for Argentina at the 2019 #
CopaAmerica
:
vs Colombia:
- 0 goals
- 0 assists
vs Paraguay:
- 1 goal (penalty)
- 0 assists
vs Qatar:
- 0 goals
- 0 assists
https://t.co/N0VtVeh9oS
La Albiceleste aren't the only struggling side on the continent.
Venezuela is making a name for themselves at this tournament but are doing so with Salomon Rondon and Josef Martinez. The former is a forward with more muscle than technique who has spent large parts of the past two seasons staving off relegation with West Bromwich Albion and Newcastle United. The latter is a sensation in MLS who failed to make an impression in either Serie A or the Swiss Super League. The question is whether the Vinotinto are in ascendance or the rest of the continent is falling to their level?
Paraguay is definitely in stark decline. The days of Jose Luis Chilavert and Roque Santa Cruz are distant memories. Since reaching the 2010 World Cup quarterfinals in South Africa and the Copa final a year later, Los Guaranies are group stage fodder. The talented Miguel Almiron can't stage a renaissance alone. His defenders constantly undo his wonderful work.
Let's not even talk about Peru. The side who pushed Denmark and France to the max in Russia, losing 1-0 to both before knocking off Australia, were handed their hats five times by the Selecao. That puts them a goal above Bolivia, who conceded six to the hosts in embarrassing fashion. Ecuador falls into this group as well.
Elsewhere, Uruguay's age was exposed by a young, energetic Japanese side in the group stage. Samurai Blue sent a largely U23 squad to the tournament. The kids ran their elders ragged to eke out a 2-2 draw. La Celeste are through to the quarters but it's past time to look to the next generation. Even with Alexis Sanchez rediscovering his mojo, the same can be said for Chile.
Despite being drawn into a much tougher group, Asian champions Qatar showed their mettle along with the more established Japanese. With a strong defensive base and a fearless, sleek style going forward, they managed an impressive draw against Paraguay and tested Colombia and Argentina to the limit. This exuberant unit looks poised to make an impact in 2022 with a World Cup on home soil.
Granted, the Asian teams aren't replicating Mexico's heroics. El Tri made two finals as guests. Even so, Qatar and Japan's grit took many by surprise. Perhaps the South American sides needed a lesson in fighting spirit. Their once exciting, majestic style is dwindling fast. Unless better work-rate or superior technicality is achieved, finding another World Cup winner from this part of the world is unlikely.