Making sense of Wolves' Daniel Podence
At worst, Podence adds much-needed depth to Nuno Espirito Santos' side.
Wolves' brilliant recruitment is a major contributor to their success. Last month, the Premier League sophomores signed Daniel Podence from Olympiacos for £21 million on a four-and-a-half-year deal. He becomes the eighth Portuguese player to join Nuno Espirito Santo in the Black Country.
The club's relationship with Iberian super-agent Jorge Mendes helps them land the best Portuguese talent. With his help, the Wanderers are sidling into the top-six conversation.
Podence left Sporting for Greece after the 2018 mass exodus inspired by the club's irrational, volatile chairman. He made 42 appearances, scoring eight goals during his stay in Piraeus while making last year's best XI as decided Association of Greek Footballers.
Able to play across the attacking third, Podence is primarily a winger who excels in hugging the touchline, bursting forward and driving into dangerous areas in the box. He played second striker to Bas Dost at Sporting where he demolished defensive structures, dropping deep, luring opposition defenders and creating space for teammates. He also possesses a poacher's instincts, reading play and finding unguarded pockets of space.
His cameo against Manchester United revealed sharp, proactive, off-the-ball movement. Ruben Neves and Joao Moutinho must love to link up with him. Low to the ground at 5'5, he is extremely agile and gifted with exceptional close control.
Podence's main weakness is his end product. In his 25 appearances for Sporting, he netted zero goals. With Olympiacos, he simplified his game, becoming more direct. It paid dividends and Wolves consequently added a confident attacking player. Nuno will go to work on his mediocre defending. The manager's 3-4-3 and 3-5-2 require wingers who trackback and prevent opponents from stretching the backline.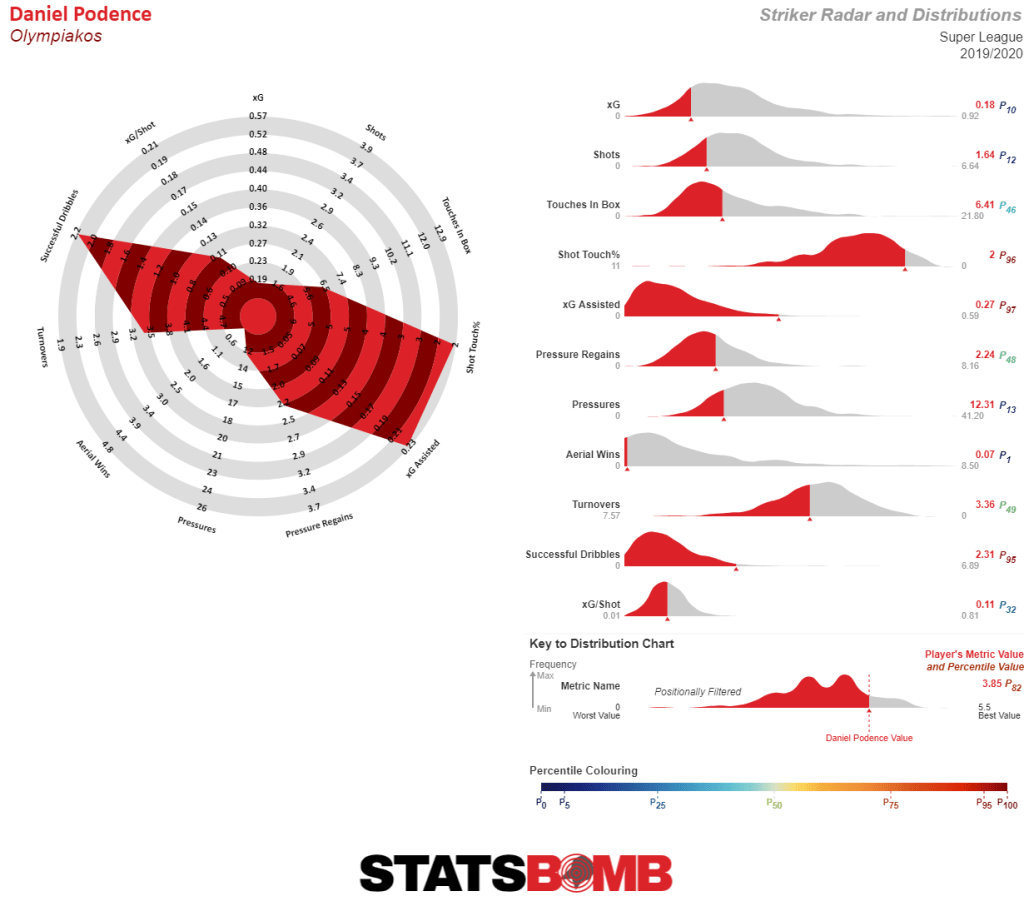 While new to the club, he isn't a stranger to the Portuguese contingent in the Molineux clubhouse. He played with Rui Patricio and Joao Moutinho at Sporting. Ruben Neves and Diogo Jota were teammates in the Portugal U21s. With a Portuguese manager, he'll feel at home in the West Midlands.
His greatest challenge will be finding a place in the starting XI. Adama Traore owns the right-wing, directly involved in 14 goals this season. That's where Podence is most effective. Raul Jimenez and Diogo Jota work together well, interchanging between the middle and the left flank. His size works against him as a number 10. Premier League d-mids would eat him for breakfast.
Wolves fought on four fronts this season which began early for Europa League qualifying. To last the campaign, further depth was needed. In order to stay in Europe next season and not fall off like Burnley, reinforcements were necessary. After Ivan Cavaleiro and Helder Costa departed on loan, the move made even more sense.
However, shelling out £21 million for a backup is a risk for a club whose resources don't rival the big six even if their quality does. Wolves wage bills and amortization costs from last year led to a £131 million net loss. That follows a £57 million loss in 2017-18.
Podence's arrival lays bare Wolves' ambition and sends a clear message to the Premier League. They tread a fine line financially but to remain competitive and accrue added revenues through Europa or Champions League play, they must strengthen the squad.