Does Dominic Calvert-Lewin deserve an England call-up?
With nine Premier League goals for Everton, the striker is surely catching Gareth Southgate's eye.
Dominic Calvert-Lewin has been in fine form for Everton so far this season, scoring 11 goals in all competitions. A player who has been lauded for his aerial ability, hold-up play and athleticism over the last couple of terms - but criticised for not scoring enough goals, seems to have finally come of age and silenced his doubters.
Following a long-term injury to Harry Kane, Gareth Southgate will be forced to look for alternatives in the #9 role to bolster his forward line. He may decide to look no further than the Sheffield-born striker.
Like Kane, Calvert-Lewin is very much a traditional forward, acknowledged by his club who handed him that jersey ahead of new signing Moise Kean at the beginning of this campaign. The coaching of Duncan Ferguson has evidently influenced Calvert-Lewin's game, as he has shown a marked improvement in his heading and use of upper body strength to hold off defenders under the guidance of the Everton legend.
The 22-year-old has won an average of 4.7 aerial duels per game in the Premier League this season, ranking amongst the best in terms of strikers on British shores. Just for a point of comparison, Kane has averaged 2.8 per game. Although this statistic does depend on the playing style of the team, Calvert-Lewin has often been short of service upfront at Goodison Park. His conversion rate from shots on target of 56% is actually higher than Kane's. He's also got a higher percentage than both Raheem Sterling and Tammy Abraham too...
A call-up to Southgate's squad to learn from the nation's very best could be the next step in Calvert-Lewin's development. If he continues his run of scoring form, the Everton star could find himself near the top of the charts in terms of the Three Lions' best. Jamie Vardy is the current top scorer in the league with 17 goals but has already announced his international retirement. Next are Marcus Rashford and Danny Ings who each have 14 goals, and despite a recent injury to the former, both have warranted an international call-up based on recent form.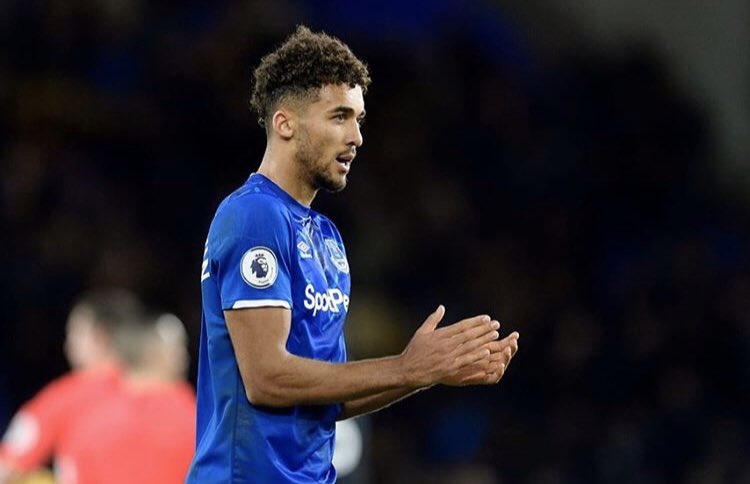 Dominic Calvert-Lewin's Premier League goals this season:
• 4 headed
• 3 right foot
• 2 left foot
Triple threat. 🎯🎯🎯
https://t.co/ku8zYSmTiE
That still leaves a couple of spots in England's squad, one of which is likely to go to Abraham - who is on 13 league goals for Chelsea this campaign. Callum Wilson is unlikely to get back into the squad after enduring a goal drought recently, with his last league goal coming all the way back in September. With an England manager who is keen on bringing through the country's youth, Calvert-Lewin is surely knocking on the door.
The striker has already tasted international success with England. He scored the winning goal in the under-20 World Cup final in 2017 and will be hungry to replicate some of that success with the senior side. Ahead of the European Championships this summer, Calvert-Lewin was actually selected for the Young Lions last summer in the 2019 under-21 European Championships. He started for Aidy Boothroyd's side in a 4-2 defeat to Romania, but England were knocked out in the group stages. However, it meant that he has played a part in international tournaments at a couple of different levels for England already, so would be well-equipped with that experience if selected for Euro 2020.
Calvert-Lewin is far from the finished product. This is his first strong goalscoring season, in fact. He needs only two more goals to match his Premier League total from the last three seasons combined. Although there are promising signs, his development is taking time and he shouldn't be rushed. It's up to Southgate to decide whether Calvert-Lewin is ready for the step-up ahead of March's friendlies with Italy and Denmark, but the young striker is sure to be under consideration if he continues his fine run of form in front of goal...