Does Ole Gunnar Solskjaer deserve a new Manchester United contract?
Ole Gunnar Solskjaer divides fan opinion like no other, but does he deserve a new Reds deal?
Background Image Via: Daniel/Flickr. CC BY 2.0.
Ole Gunnar Solskjaer has his Manchester United side competing to finish as best of the rest. The Red Devils are also battling it out in two cup competitions. However, the Baby Faced Assassin still has several doubters amongst the Old Trafford Faithful, despite talk of a new, big-money contract...
Although the Norwegian refused to comment on whether news about his new contract was true, the media seem pretty clear one will be signed by Solskjaer in the not too distant future.
Cast your mind back a couple of months. It's easy to forget that this Manchester United side were sitting atop the table. However, falling some awful results from United coupled with a Manchester City surge, the 2020/21 title race is all-but over - despite a derby day victory by the Red Devils just over a week ago.
A poor 1-1 draw with AC Milan highlights United's ugly inconsistency. That said, the proof is in the pudding. This United team are in a far better state now than they were when Solskjaer arrived.
Goals galore, excellent signings and a happy dressing room. Solskjaer has arguably achieved what his predecessor couldn't. All that's missing is perhaps the most important thing - a trophy or two to sway those doubters back into his corner.
All signals suggest that Solskjaer will pen a new multi-year contract worth a whopping £9million-per-season. But is this deserved...?
Well, if the figure is true, that would make Solskjaer the fifth-highest earning manager in the country, behind Jurgen Klopp, Pep Guardiola, Carlo Ancelotti and Jose Mourinho. Is the United gaffer the fifth-best manager in the division? Probably not, but managing the biggest club in the country certainly almost demands a bigger salary in itself.
To work out whether this deal was warranted, you have to delve deeper...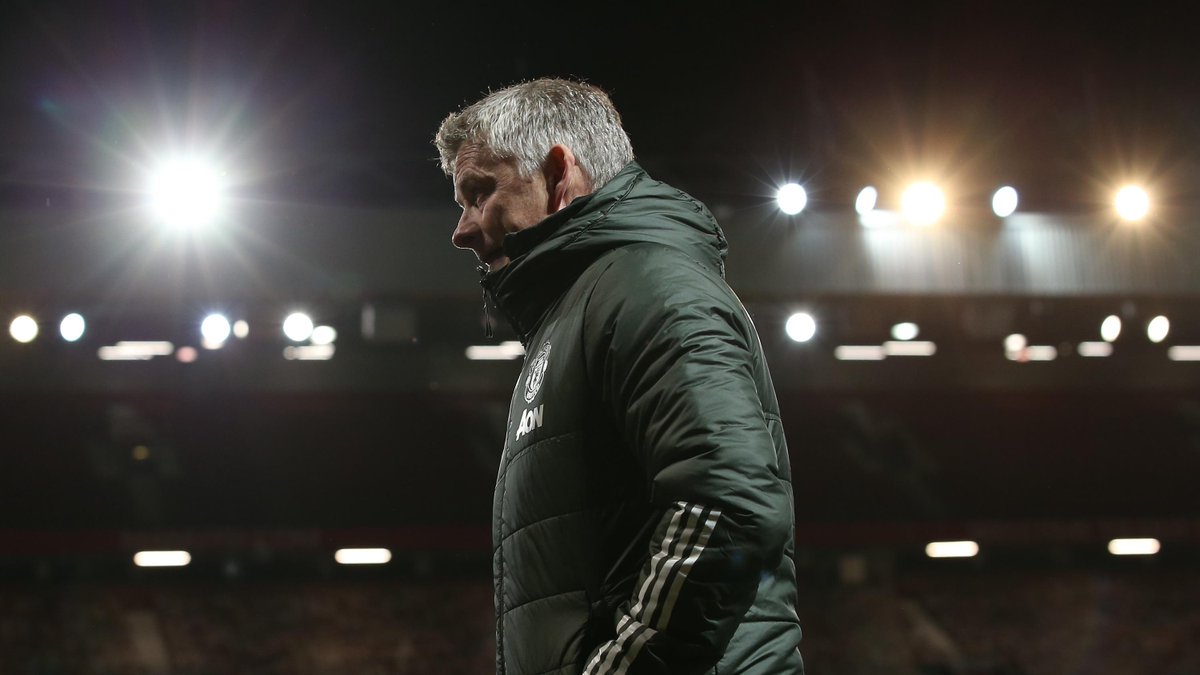 ⛔️ @
ManUtd
have kept four straight clean sheets in the #
PL
for the first time under Ole Gunnar Solskjær, last doing so in January 2018
#MUNWHU
https://t.co/7e4pjFb1OM
Alright, so we know Solskjaer's without a trophy during his Theatre of Dreams reign. That's the biggest mark against his name right now. Without wanting to compare situations, it took Jurgen Klopp three-and-a-half years to win his first trophy at Liverpool. Solskjaer will be at the same stage this summer, with a great chance at a trophy in both the FA Cup and Europa League.
So some may say comparisons with Liverpool and Klopp are unfair. A more direct one can be made with United's former boss, Jose Mourinho. The self-proclaimed Special One would win the Europa League and Carabao Cup in his first season - but things for the Portuguese trended downwards, whereas Solskjaer's United seem to be heading in the right direction year-on-year.
Solskjaer's work in the transfer market has been far better than Mourinho's, too. Look no further than the signing of Bruno Fernandes, who now looks like arguably the best player in the country. Couple that with astute signings like Edinson Cavani and Aaron Wan-Bissaka and the days of acquiring flops like Diogo Dalot and Alexis Sanchez under Jose feel like a lifetime ago.
Then you may say, well look at Eric Bailly, Paul Pogba and Fred, all signings made by Mourinho. I'd retort by claiming all of which have only improved since Solskjaer took charge, while at the time under Mourinho, all three looked like questionable acquisitions. Factor in Luke Shaw's resurgence because of managerial faith coupled with competition from Alex Telles, that's another checkmark next to Solskjaer's name.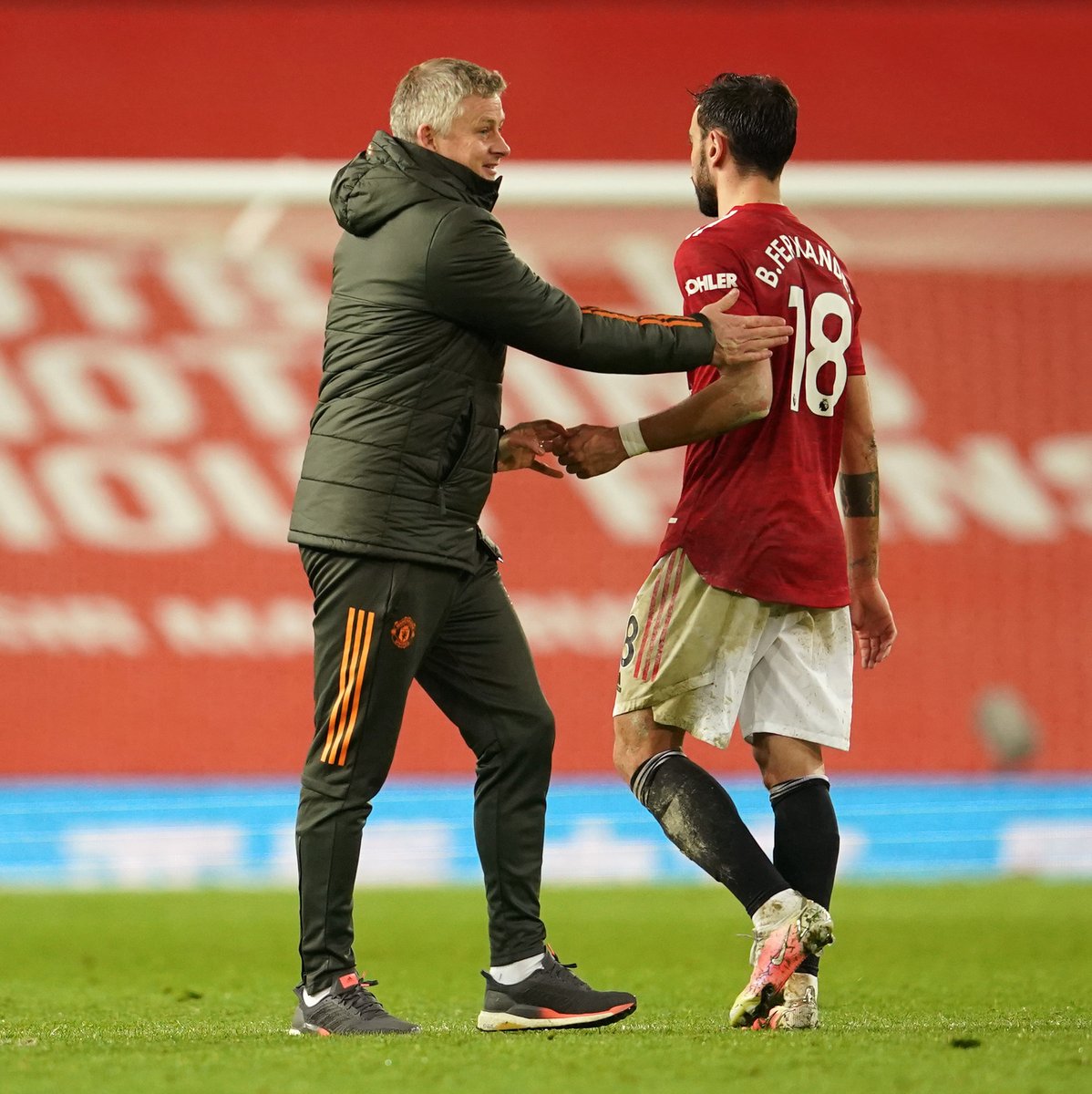 Ole Gunnar Solskjaer's Man Utd:
13 games unbeaten in all competitions.
6 pts ahead of Chelsea in the Premier League.
12 pts ahead of Tottenham in the Premier League
14 pts ahead of Liverpool in the Premier League.
16 pts ahead of Arsenal in the Premier League.
👏
https://t.co/SIBEkxf8ew
Fan opinion is split. I'd say there are more folk banging the #OleIn drum over those who are firmly #OleOut, though ignoring those who doubt Solskjaer would be unfair. I get it, the football can be hit-and-miss but I'd confidently claim the positives far outweigh the negatives over the last three years.
To put it simply, does Solskjaer deserve a new contract? Probably, but that doesn't mean he should have been offered one. Let's be brutally honest, he's hardly going to take a job elsewhere if this deal was allowed to wind down, while what clubs bigger than United would be interested in hiring him?
It feels hypocritical to say that United are improving under Solskjaer but there was no real reason to jump the gun and make him sign his life away for another few years. You get the feeling that nobody really benefits from this new deal, only in the circumstance that Solskjaer is relieved of his duties. If that happens, his pay-off just became a much larger one.