Dortmund take on Leipzig, can they clip the Red Bull wings? - The Bundesliga Preview
In an otherwise mundane week, 2 fixtures stand out. Schalke go to Bayern and RB Leipzig will face a stern test at Dortmund. The Gameweek 19 Preview is here.
For the Gameweek 18 round-up, click here.
Hamburger SV vs Bayer 04 Leverkusen
Two sides and 2 managers who desperately need 3 points. Hamburg slumped into the automatic relegation spots last week and the all too familiar cries of "sack him" sprang up about Markus Gisdol. Sometimes I think you could have the best attributes of Bill Shankly, Pep Guardiola and Arrigo Sacchi managing Hamburg and they still wouldn't last 6 months.

As for Leverkusen, a ridiculous loss to Mönchengladbach last week after being 2-0 up at home was not a good look for Roger Schmidt. Regardless of progress in the Champions league the poor Bundesliga form is starting to become an issue.

Prediction – Draw


FC Bayern München vs Schalke 04


Last week was hardly ideal for Schalke, they have become utterly toothless going forward all of a sudden. That being said Bayern have not clicked yet either, a last minute win over Freiburg which was thoroughly undeserved and they were hanging on against Werder at times in the last round of fixtures.

In front of their own fans they should be a different proposition however, a comfortable victory should follow

Prediction – Home Win


Borussia Mönchengladbach vs SC Freiburg


Morale boosting wins for both last week, I wouldn't be surprised to see a hard fought draw here on Saturday afternoon. Freiburg are fast becoming a side no-one wants to play, aggressive pressing and wholehearted commitment to chasing every cause, a mirror image of their impressive manager Christian Streich.

BMG should now climb the table, players are on their way back from injury though it remains to be seen how seriously they will approach the remainder of the Europa League with a tie against Fiorentina to negotiate next.

Prediction – Draw


Hertha BSC vs FC Ingolstadt 04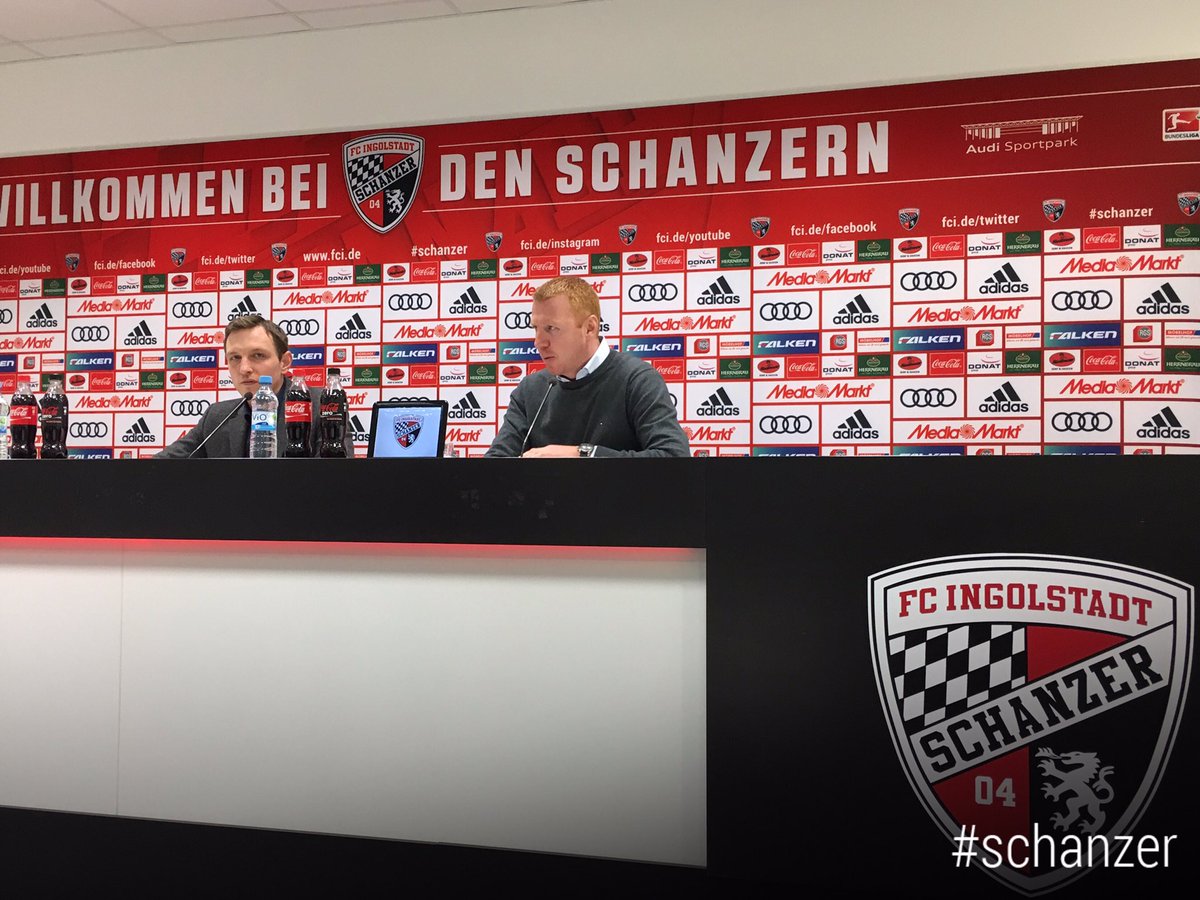 Hertha badly need a win on Saturday, a lame start has seen them lose two admittedly difficult away games. Ingolstadt took 3 points from Hamburg last week and moved out of the automatic drop zone for the first time in a long while, that will give them confidence but a nasty little run of fixtures with Hertha, Bayern and Frankfurt the next 3 could puncture that quickly.

Prediction – Home Win


1.FC Köln vs VfL Wolfsburg


There could not have been a much great contrast between the fortunes of these two sides last week. Köln cantered to an easy win over Darmstadt while Wolfsburg gave up the lead to slide to defeat against Augsburg.

It is hard to see past Köln for this one, the addition of Neven Subotic to the back line will help them out there and they finally got some more scorers on the sheet to ease the burden on Modeste.

Prediction – Home Win


TSG 1899 Hoffenheim vs 1.FSV Mainz 05


Despite Mainz's point against Dortmund last week and Hoffenheim's narrow (and first) loss to Leipzig this match should only be going one way. With Sandro Wagner now serving a ban Andreij Kramaric and Mark Uth will get a chance to lead the charge to the Champions League spots. They have a kind run of 3 fixtures as well so could cement their place in the upper echelons of the table with Wolfsburg and then Darmstadt to follow.

Mainz also have a nice couple of fixtures to come and might be well served concentrating their efforts on Augsburg and Bremen at home over the next 2 weeks.

Prediction – Home Win


Borussia Dortmund vs RB Leipzig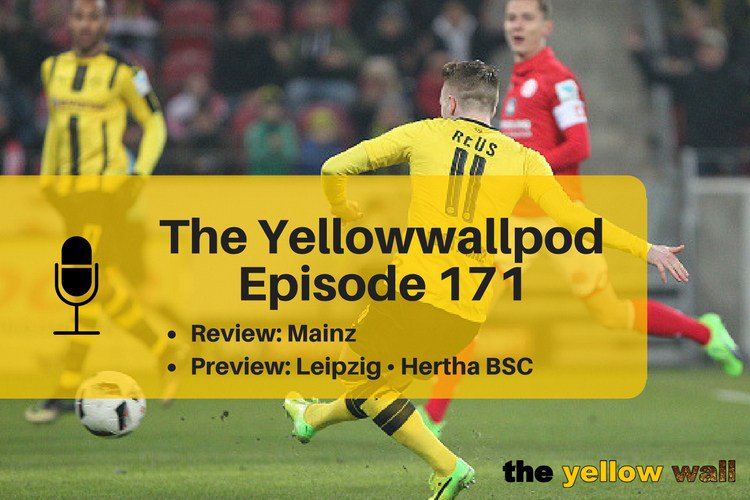 If you like podcasts and Dortmund then this is the one for you. They even got a RT from Dortmund and it's in English.
No doubt what I will be dong on Saturday evening, this game has the potential to be an instant classic. It could also be absolutely dull, a steam roller win for Dortmund if they click properly or a smash and grab on the break for Leipzig.
Whatever happens, it is eagerly awaited. As mentioned Dortmund have so far failed to fire but with Aubameyang back and the injury list down to manageable levels it is surely only a matter of time.
Despite Leipzig's heroics so far this season they will still be going into this game as underdogs which will suit them just fine. They can play their normal game and a point would do nicely.
Ever the optimist I will take Dortmund to finally hit form and take the 3 points.
Prediction – Home Win
FC Augsburg vs SV Werder Bremen
Both sides had encouraging results last weekend even if Bremen did lose to Bayern. Augsburg's win over Wolfsburg sent them moving up the table and a relatively kind run of fixtures before the start of March should see them safely ensconsed in mid table again this season.
Werder just need to get a wiggle on if they are to avoid the dog fight developing for 16th and 17th, as it stands just a point separates them from Ingolstadt. There was enough on view in the second half against Bayern last week to suggest they have the quality required. A point here would be a great start.
Prediction – Draw
Eintracht Frankfurt vs SV Darmstadt 98
Frankfurt are full of confidence now, defeating Schalke away was an unexpected bonus but it was hardly undeserved. What better way to reinforce your positive vibes by tonking Darmstadt?
I have mentioned it a few times in the blog but it is worth reinforcing. Darmstadt are a lovely club, run in the right way, engaged with their fans and making a difference in the community. They are just not good enough for the Bundesliga.
While they bought on deadline day the signings hardly scream "miracle escape", this should see Frankfurt win by at least 2 goals.
Prediction – Home Win
Betting preview



I like 6/1 on a Bayern/Köln/Hoffenheim/Frankfurt coupon



Augsburg/Werder 1-1@ 6/1 also looks nice