Edin Dzeko finally ends scoring drought for Roma
Edin Dzeko scored as Roma enjoyed a 3-1 win over SPAL in Friday night's Serie A clash. The Bosnian ended a two-month wait to ripple the back of the net.
Dzeko scored seven goals in this season's first six league games before going cold for the following seven. His manager never lost faith, though, and he has been repaid for such unwavering trust.
Dzeko was misfiring
The former Manchester City striker has been a real hit in Roma on the whole. He overcame a poor debut season, finding the net only 8 times in 31 Serie A games, to score and create 41 goals in 37 outings the following campaign. Dzeko began the current season in a similar vein, bagging six in seven before Roma's defeat to Napoli. He then started to misfire, however.
He scored in a 2-0 win away to AC Milan on October 1, yet the Roma star failed to register a shot on target against Napoli 13 days later. He bagged two goals against Chelsea in the Champions League but couldn't replicate such antics domestically. Dzeko didn't have a shot on target at Torino four days after his European exploits. The pressure mounted after failing to score from seven shots against Crotone – albeit hitting the woodwork. Although Roma's final league game in October saw him perform well, creating chances and getting a shot on target, he failed to affect the outcome.
After setting up a goal in Europe, Dzeko was back to his best with an assist and five chances created at Fiorentina on November 5. Days later against Lazio, he was again registering shots without getting on the scoresheet.
Despite failing to register a single shot on target last month against Atletico Madrid and Genoa, Dzeko finally delivered in the first game of December, volleying into the far corner from a difficult angle. He will be understandably delighted to get off the mark, but his manager deserves the most credit.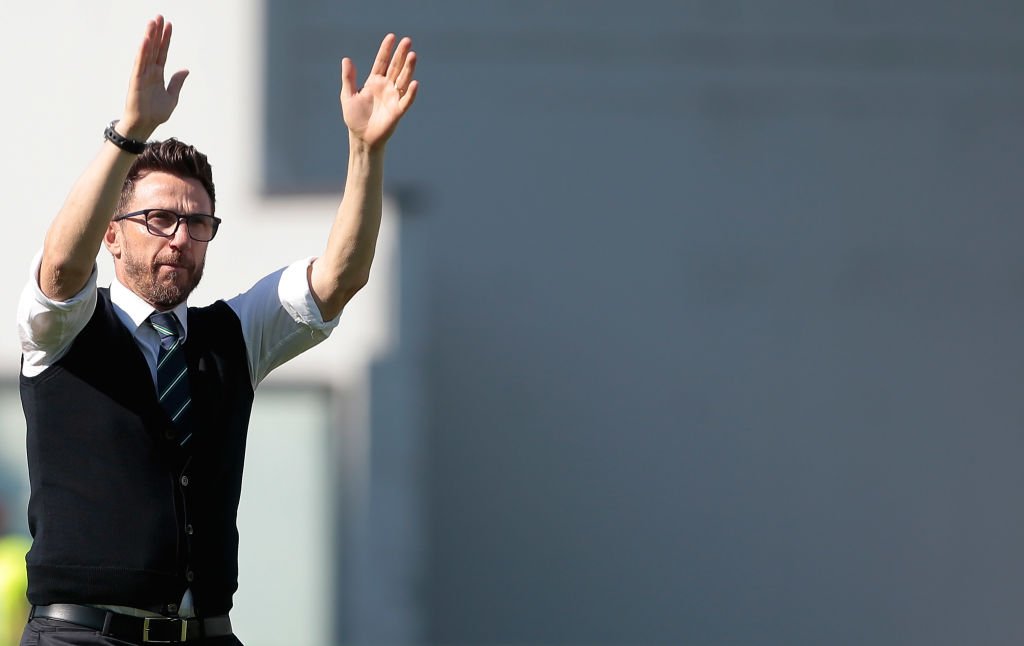 Edin Dzeko on Eusebio Di Francesco: "We need to listen to him and learn from him. By doing that I'm sure we'll [Roma] do well next season."
https://t.co/2xyfvWSRdY
Di Francesco rewarded
Eusebio Di Francesco joined Roma in the summer. He has played Dzeko in every game so far. Even when the striker was struggling in front of goal, his head coach never flinched in selecting him.
With the Bosnia and Herzegovina international boasting 11 goals in 19 appearances in all competitions, it's obvious why Di Francesco backed him to return to form. Not only was Dzeko selected from the start during his goal drought, he was never taken off. Such faith from the manager can only be positive.
Roma's second-highest Serie A goalscorer has only 50% of Dzeko's total this season, further emphasising the frontman's importance. Scoring 60 goals while providing 23 assists in 109 games is a fantastic return for the £10 million Roma spent in July 2016. The 31-year-old has found the net more times than Gonzalo Higuain, Andrea Belotti and Paulo Dybala since switching to Italy.
Dzeko will now be hoping to continue where he left off on Friday night.