An EFL all-United XI
Background image: Stefan Keller
If you've travelled much, you might have noticed that places in different parts of the world share the same name. This has a great deal to do with the limited imaginations of famous English-speaking explorers. There's a Paris, Texas to go with the one in France, a Moscow in Pennsylvania and a Newcastle in Australia.
It's alright if you haven't travelled. The same principle applies to English football clubs. You'll find a ridiculous number of Cities, Towns, Uniteds, Rovers and Wanderers up and down the pyramid. With nothing better to do, I thought I'd fill my spare time picking out four combined XIs, one each for City, Town and United, the fourth combining the slightly less frequent Rovers and Wanderers.
There are one or two rules to apply. All players will be taken from Football League teams but not the Premier League. That rules out clubs like Manchester, Newcastle and West Ham United. Also apologies to non-league Uniteds; there have to be standards. In addition, only one player or manager per club will be selected where possible.
The first XI comprised City players. You can find it here. Tomorrow and the next day, we'll wrap up the series. Right now, it's time to celebrate the United XI.
Goalkeeper
Adam Collin, Carlisle United
When a goalkeeper is selected in teams like this, it indicates one of two things. Ether they are keeping a lot of clean sheets or they are keeping the scores down but still losing. Sorry, Adam Collin, but you fall into the latter category. Carlisle own one of League Two's worst defensive records, yet their man between the sticks still received several Man of the Match awards.
The Cumbrians have become a stalwart of League Two side in recent seasons without threatening the top seven or flirting with relegation. This season looks like it could be a similar story but they have started the campaign indifferently. Two wins in their last four games have lifted them up the table albeit only as far as 18th place. It would be worse without Collin.
Defenders
Josh Knight [CB], Peterborough United
Managed by Sir Alex's son Darren, the Posh just missed out on the playoffs in the final weeks of last season. They should be in the mixer again this term although they've slipped to ninth after picking up one point in the last two games. Previously they had won five in a row, scoring 17 goals and not conceding. They say form is fleeting.
Josh Knight, on the other hand, has been consistently reliable. Playing in the majority of Peterborough's matches, he's helped them to four clean sheets. He's also made the scoresheet for his work at the other end. If the Posh are going to make the playoffs, Knight will have a hand in it.
Liam Cooper [CB], Leeds United
The Lilywhites' first real blip came in their last game before the international break. They lost at home to fellow quick starters, Swansea City, before picking up the pace again to stay ahead of the Welsh side atop the table.
Marcelo Bielsa's side felt the weight of expectations after falling short in the playoffs last term. The Elland Road lads started strongly again, as is the managers MO. The Argentine's sides also tend to fade in spring. With a place in the Premier League on the line, they'll be looking to bump that trend in 2020.
Club captain Cooper has been a vital part of their push towards promotion in recent seasons. Despite all of the flair players Bielsa has at his disposal, he proved a huge miss when injured during the second half of last season. Cooper's been a fan favourite since joining in 2014, making over 150 appearances for the club. More than most, Cooper is a deserved captain to take Leeds to the top flight.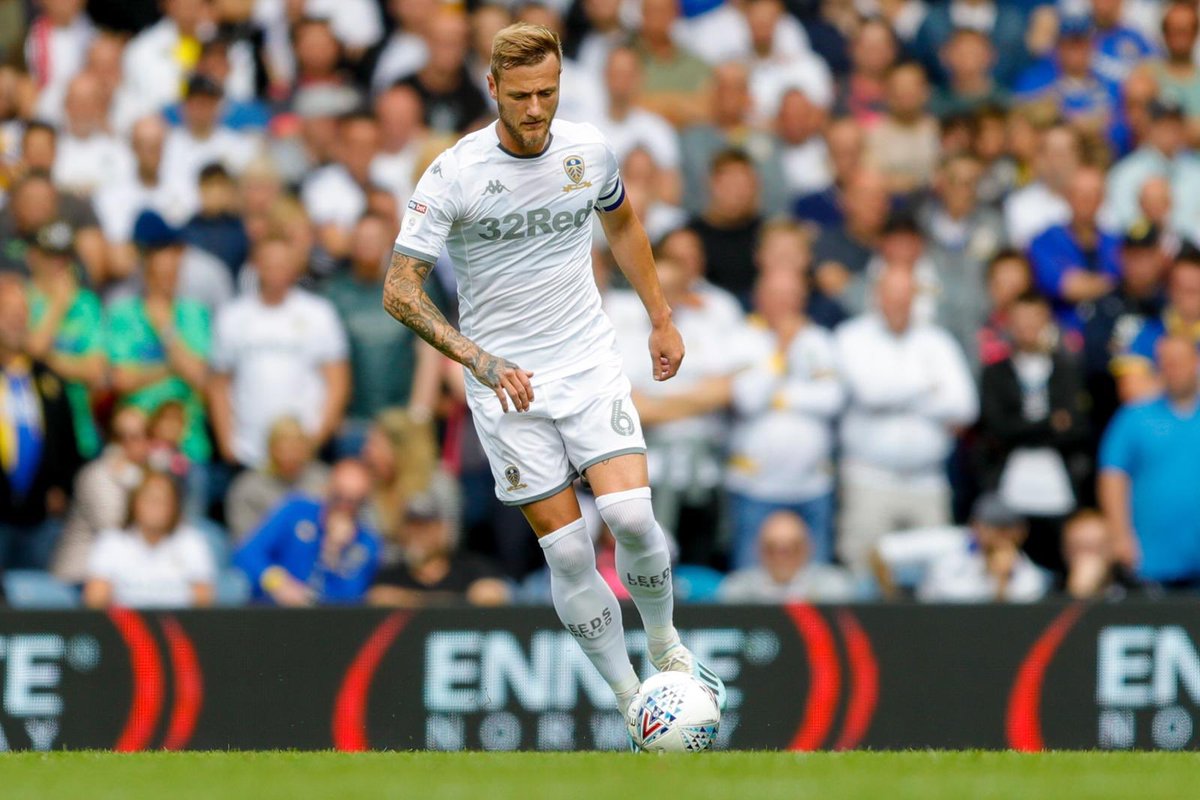 Tough to take after dominating throughout! The performance was there backed up with a full house.. MOT 👏🏻👊🏻
https://t.co/vaXuS2J4jj
Tom Eastman [CB], Colchester United
So far this season, Colchester haven't conceded many, just eight from ten games. Eastman is key to that. The 27-year-old signed for the club in 2011 and has since made over 300 appearances for the side. Lacking great firepower, his presence is crucial to a promotion push.
Before the first round of games, The 'U's were given an outside shot at the top seven. Back-to-back wins place them in tenth. They're also basking in the warmth of an EFL Cup win over Crystal Palace.
Midfielders
Paul Lewis [RM], Cambridge United
Cambridge were tabbed as a team likely to find a cozy spot in the midtable and cause no one any worry. Thus far, they've lived up to expectations. After starting unbeaten in five and knocking off Brentford in the EFL Cup, five defeats in seven matches across all competitions lost them in the crowd.
Lewis has stood out, however. An attacking midfielder who joined the 'U's in January 2017, he's finding the mark frequently despite lacking a reputation as a goal hound. His three goals lead the club. Two came in the tilt with Scunthorpe United. It's safe to say he struck while the Iron was cold.
Jake Hastie [LM], Rotherham United
After earning a place in League One in 2017/18, the Millers were sent right back to League Two last term. On the bright side, they kept numerous players who took them up in the first place, making them a punter's pick to ping-pong their way back to the third-tier.
Hastie is a new player, joining Rotherham on loan from Rangers in August. Regardless, he made an immediate impact, scoring two in two games from the wing. His exciting play has quickly made him a fan favourite. The Scottish international could certainly have a big role to play in Rotherham's upward climb.
Marcus Maddison [CM], Peterborough United
While Josh Knight is a force at the back, the Posh have been making their hay upfront. Maddison is their talisman, an arrogant young attacking midfielder with the flair so few possess. His abilities are rare at this level. He's a player with that extra bit of quality that can win tight games and secure the three points which might be the difference in a promotion push.
Buzzing to be given Player of the month in league 1 for August 🙌🏼⚽️ let's hope this form continues & make this my most productive season yet 🎯⚽️. Now I've just gotta find somewhere nice at home to put it 🤪 #
mm11
…
https://t.co/pRSkUsEzYt
Matthew Lund [CM], Scunthorpe United
After relegation in 2018/19, the Iron aren't rebounding well in the new campaign. Their only win thus far came against fellow strugglers Morecambe. It's still early. A couple of wins can lift them out of danger. It's not something they want to put off, however.
Lund has been an everpresent bright spot so far this season, scoring three times from the middle of the park as well as grabbing an assist. If that form continues, Scunthorpe won't struggle for long.
Cameron Brannagan [CM], Oxford United
The Yellows found themselves mired in last season's relegation donnybrook but managed to extricate themselves. Expected to be in a similar position, Bury's demise and Bolton's struggles offer them a better chance at survival. A 6-0 stunner at Lincoln put them on 12 points in as many games. That pace will keep them safe.
Brannagan won the club's Player of the Month award for August. A young box-to-box midfielder, he's scored four goals in all competitions. The 23-year-old began his career at Liverpool but only managed three first-team appearances. His time at Oxford certainly suggests he belongs at a higher level.
FT | The full time whistle blows and #
ColU
get their first win of the season, as Luke Norris' fourth goal of the season earns us all three points! (1-0)
Strikers
Luke Norris, Colchester United
Norris' goals pushed Colchester into the top half in '18/19. He's only netted four times this season and the entire squad only claim 11 in the league in ten games. Their reliance on their frontman is obvious.
Charlie Kelman, Southend United
While this is an inclusive exercise, it remains difficult to pick worthy players from a struggling side. Southend define struggling at the moment. Only Bolton and Bury's woes keep them from sinking lower than 21st. Thankfully, their first three points of the season came against MK Dons on Saturday.
Kelman scored the game's lone goal on four minutes, demonstrating his potential. The 17-year-old came into the side in spells last year. Given more game time this season, he has scored three, pressing his case for a permanent starting role. When clubs struggle, young players often get more opportunities. Kelman has certainly taken his.
Manager
Marcelo Bielsa, Leeds United
Bielsa did a very good job for the majority of last season, transforming the squad. They came as close as they could to promotion and learned lessons that should stand them in good stead. They flew out of the traps, helped perhaps by the weakest Championship field in recent memory.
The loss at Elland Road to Swansea is proving an anomaly. Bielsa has a fantastic record as a manager. With him at the helm, it is just a matter of time before Leeds are a Premier League club again.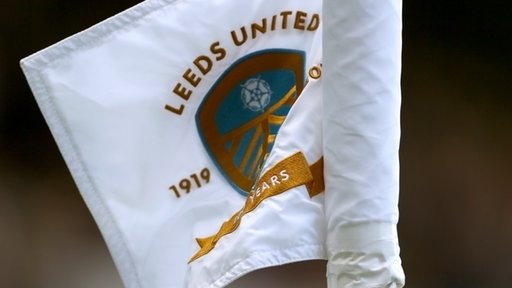 Marcelo Bielsa has been Leeds' manager for:
🗓️ 15 months
⏳ 457 days
🏟️ 53 matchdays
🤯 In that time, Leeds are still yet to finish a gameweek lower than 4th.
Genius.
#LUFC
https://t.co/UyH4PCcbsJ