Captaincy conundrum a persisting solving point for Unai Emery at Arsenal
The season ahead doesn't paint the brightest picture for Arsenal. Struggling to get deals over the line with an extremely lacklustre transfer kitty, Unai Emery has been dealt another surmounting problem. It's one he tried to shove under the rug for months.
With captain Laurent Koscielny defying orders by sitting out the pre-season tour, the embarrassments keep rolling for the Gunners. The most experienced player in the squad and someone the youngsters look up to, pulling off this unwarranted act hasn't only villainised the Frenchman, but also exposed a larger problem on the whole.
Arsenal are suffering from a leadership crisis. Whoever the Spanish coach decides to trust ends up going sideways. While Emery's frisky relationship with Mesut Ozil, whom he benched for long chunks last season, indicated there were internal problems brewing, some other players have somewhat discredited his authority at the club.
Indeed, Aaron Ramsey's decision to reject a new contract and leave the Emirates indicated something is wrong with the Gunners' ambition. Despite nearly a decade at a place he called home, the Welsh midfield wizard obviously wasn't given enough reason to stay, allowing his craving for silverware to send him to trophy-rich Juventus. Emery couldn't manage to convince him of a brighter future, with his own ego taking the risk in letting his best midfielder leave for free.
Petr Cech's retirement after a lengthy career was granted, but rumours of rejoining Chelsea months before his departure questioned his effectiveness. With two former leaders having left and the current one on the brink of demotion, there's a need for stronger characters to usher the Arsenal forward. Ozil is the most experienced among the attackers, yet his own downfall under new management's come under the hammer.
The German almost faced an Alexis Sanchez-like deterioration, failing to adapt himself to Emery's liking. Often skulking on the bench, looking demotivated on the pitch and mediocre performance-level isn't helping his case for being the locker-room leader. Granit Xhaka's been another occasional captain under the Spaniard, but his topsy-turvy consistency is famous in his own regard.
Despite his passion for the badge along with an aggressive demeanour, the Swiss international isn't composed nor stable enough for a leadership role yet. He's too faulty, while his problematic scuffles demoralise his team-mates more often than inspiring them. The youngsters coming up through the ranks need someone to look up to in order to become elite winners.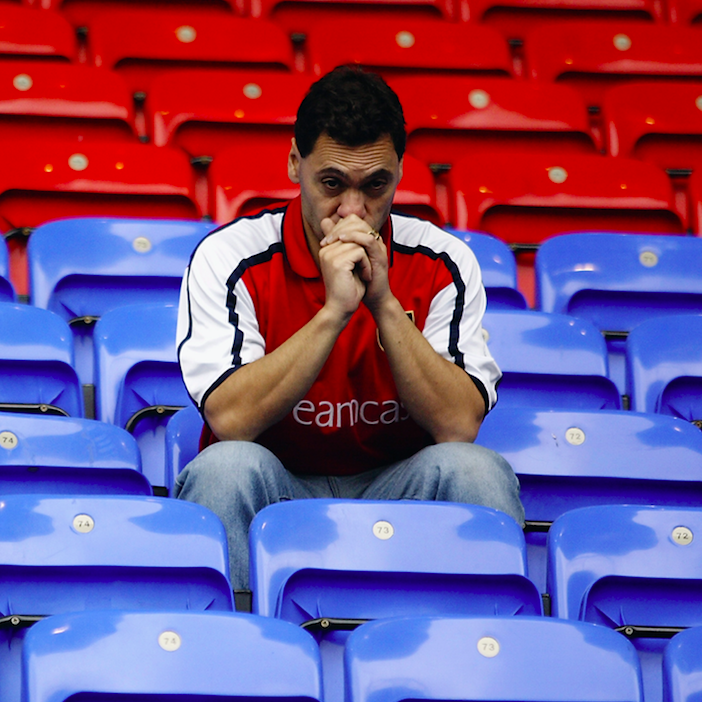 Arsenal's summer so far:
Let Aaron Ramsey go for free.
Can't afford top target Wilfried Zaha.
Captain refuses to join pre-season tour.
Deal for William Saliba hijacked by rivals.
https://t.co/dfXq3NhG2M
If they have a leader riddled with problems, the young talents could end up growing complacent or even developing the wrong traits. Poor attitudes and carefree demeanours have plagued the Gunners over many years. Emery must solve these problems to make his side among the Premier League's best once again. He desperately needs stronger characters to take over.
Indeed, those players with fire in their bellies must be encouraged to take control. It's the only way Arsenal can return to the top. The mentally-strong characters need to take the club forward and must be pushed ahead of the marquee superstars. Sokratis, for instance, settled into North London with relative ease, quickly becoming the general in defence.
Despite having to partner the error-prone Shkodran Mustafi and injury-prone Koscielny, the Greek held his own against the strongest opposition. Sokratis possesses the undying spirit of Hercules which the Gunners should look to implement into their squad's core.
The 31-year-old has only been at Arsenal for one season, but he's still the strong-willed, unbreakable character who must inspire his team-mates to act unmovable against impending storms. At the other end, it's Alexandre Lacazette's time to shine. Moving into his third season at the Emirates, he must understand the fan base's frustration and look beyond his own statistics.
The Frenchman is certainly a popular figure in the locker room. Rather than just having fun fooling around, the 26-year-old must inspire his compatriots by integrating leadership skills into his team. His goals alone aren't good enough anymore. The same goes for Pierre-Emerick Aubameyang. The two need to be more vocal and reflect a fearless on-pitch attitude.
Of course, Emery doesn't have a Patrick Vieira or Tony Adams in his team. Without such leaders, Arsenal won't become England's best anytime soon. Still, the current players must step up to match their ambitious manager's vision. That's the Gunners' best route in returning to fight atop the Premier League.