Is Emi Buendia another nail in Arsenal's coffin?
There isn't much Mikel Arteta can do when Arsenal remain unattractive to young players at other English clubs.
Norwich City's hopes for staying up following their latest Premier League promotion were dealt a serious blow last week when star winger Emi Buendia agreed on terms for a £34.56 million transfer to Aston Villa.
The Canaries had no other right winger in the squad last season, leaving manager Daniel Farke three options. He can either shift one from his trio of left wingers to the opposite flank, offer one of the three strikers in the queue behind Teemu Pukki more playing time with a move to the outside or use a significant portion of the windfall from Buendia's sale to recruit his replacement.
While the club is already on the verge of surpassing its £17.92 million in expenditures for the past two campaigns after signing Burnley centre-half Ben Gibson and PAOK Salonika left-back Dimitrios Giannoulis for a combined £15.57 million, Norwich's ambition on the pitch isn't matched by their forays into the transfer market. Premier League survival won't be the primary factor in the club's strategy to fill the gaping hole left by the Argentine's departure. In their own good time, they will sign a young player with the potential to develop just as Buendia did. Essentially, both player and club have already moved on and so should we.
When Buendia decided he was ready for a new challenge at a new club, he didn't delve too far into his rolodex seeking options. Arsenal and Aston Villa emerged as the two bidders for his services. Both are big clubs with important histories but the Gunners clearly edge out the Villans in size, tradition and, for the moment at least, consistent excellence.
On the other hand, Arsenal owner and Walmart inlaw Stan Kroenke's personal net worth of £5.82 billion doesn't quite measure up to that of Aston Villa's major backer, Nassef Sawiris, who clocks in at £6.53 million. Investments in Adidas and construction materials firm Lafarge Holcim highlight the Cairo billionaire's portfolio. [Feel free to insert your own 'cement shoes' joke here]
When you factor in the operating costs of Kroenke's other sporting interests, primarily the NFL's Los Angeles Rams, NBA's Denver Nuggets and NHL's Colorado Avalanche but also the MLS and WPSL Colorado Rapids squads, the National Lacrosse League's Colorado Mammoth and his eSport ventures, LA Gladiators [Overwatch] and LA Guerrillas [Call of Duty], it's easy to question the American's commitment to football matters at Arsenal. Although a parent raising a large family often shows favouritism towards a particular child, they can never give any offspring 100% of their love and attention which, unfortunately for Kroenke, is what supporters at every Premier League club demand from their owners.
In comparison, Sawiris' only other sporting interest is a five percent stake in Madison Square Garden Sports which owns the famous arena and its NBA and NHL tenants, the New York Knicks and Rangers. While that small interest could be the foot in the door opening toward a leveraged buyout, the Egyptian can for the moment exert all his financial muscle on Villa's behalf and he's done so.
In the past two seasons with Villa returned to the top flight, Sawiris spent £234.77 million on new players while Kroenke doled out £220.86 million, a hair under £14 million less.
That said, money isn't the only indicator of ambition. Football London's Chris Wheatley reported that Arsenal put in a higher bid for Buendia than Villa but the player was more enamoured with the structure of the Birmingham club's offer. Somewhere in there, the Gunners might have missed a trick.
It's also possible Buendia felt he was exploiting a Premier League power shift. During the Kroenke era, the Gunners have experienced English football's version of continental drift. While the club financed and paid off the cost of its new home, Emirates Stadium, legendary manager Arsene Wenger likened Champions League qualification to winning trophies. In the wake of the Frenchman's retirement, the club fell out of the top four and spent four seasons in the Europa League. In 2021/22, they will be out of Europe entirely despite the debut of a new competition, the Europa Conference.
Arsenal's decline can also be traced through player movement. Once Patrick Vieira and Thierry Henry left for Juventus and Barcelona respectively in 2005 and 2007, the remaining stars became even bolder, deserting in favour of Premier League rivals. Emmanuel Adebayor left for Manchester City in 2009. Samir Nasri followed two summers later. In 2012, Robin Van Persie also moved to Manchester, signing for United. Cesc Fabregas, who departed for Barcelona in 2011, returned to the Premier League in 2014, donning the colours of hated Arsenal rivals Chelsea.
The constant exodus of star talent didn't go unnoticed by other Premier League players looking for new clubs. In more recent times, Jamie Vardy famously rejected the Gunners, correctly surmising the grass wasn't greener in North London. Vardy's teammate Riyad Mahrez was less fond of the King Power turf but nevertheless endured a self-imposed exile from the Foxes to eventually force a move to Manchester City despite Arsenal's avid interest. Buendia is merely the latest player entering or in his prime to say, "Gracias, no gracias," to the North London outfit. Only tired and worn Chelsea veterans David Luiz and Petr Cech have said yes recently, cashing in on one last pay day in the big time with a club no longer possessing the influence to poach younger talent from its rivals.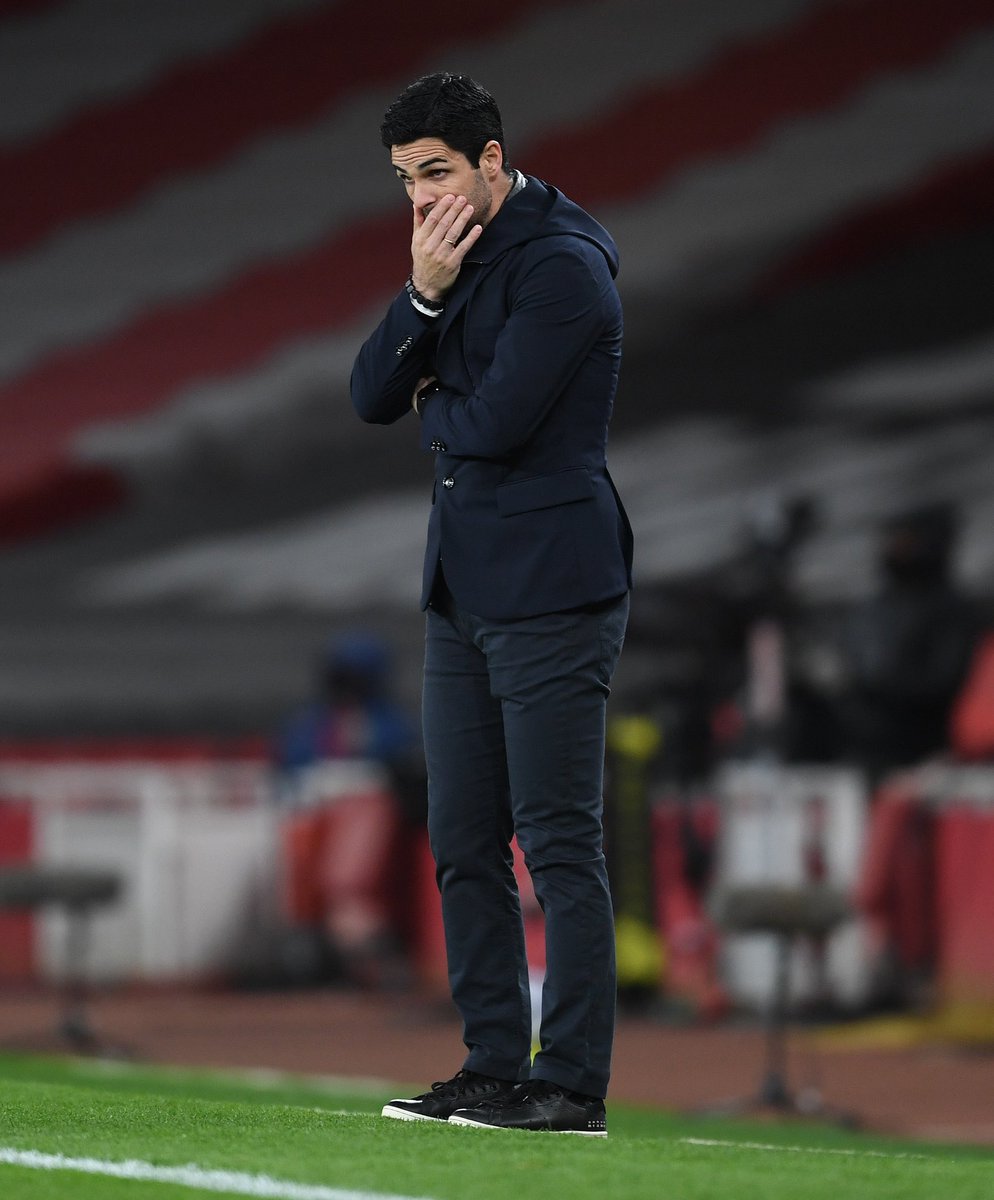 As happens in most sports, Premier League clubs tend to be copy cats. When a new tactic works, everyone tries it. Antonio Conte's three-man backline at Chelsea sparked a trend. Pep Guardiola's high press and playing out from the back did likewise. The Gunners went so far as to hire Guardiola's right hand, Mikel Arteta, to transform the decaying culture at the Emirates. So far, the Spaniard's message has fallen on deaf ears. It's become exceedingly difficult to excite the current squad into playing for Arsenal.
Still, for all their troubles, Arsenal finished three places and six points above Aston Villa in the '20/21 Premier League table. Dean Smith's club stands at the back of a long queue, peering over the shoulders of Everton, Leeds, the Gunners, Tottenham, West Ham and twice-denied Leicester to gain entry into the Champions League places. To make further progress, the Villans must dissuade captain Jack Grealish from leaving for Manchester City. Signing Norwich City's Argentine winger to provide a legitimate attacking threat on the far side of the pitch may convince the Birmingham native to stay and it may not. The fact remains that upwardly mobile players seek opportunities to win as much as they do a higher wage. Grealish's view simply originates from a few rungs higher on the ladder than the former Canary.
Yet it also remains that Emi Buendia had a choice between Arsenal and Aston Villa and chose the latter. The Gunners urgently need to examine why that alarming trend continues to afflict them. If they have a mirror handy, they'll find the problem begins and ends where most do in professional sport: with ownership.