Can Aston Villa give Emi Martinez the success he desires?
Emi Martinez came into his own with a Copa America triumph this summer. What can he do for Aston Villa in 2021/22?
As football stories go, Emiliano Martinez's career transformation fell into the overnight box. The Argentine spent virtually his entire Arsenal career on loan at various levels of the Football League, not to mention Spain. Suddenly, he is the Aston Villa No.1 with a record that ranked among the Premier League's best this past season. Oh, and he's a Copa America champion. How on Earth did that happen?
In an effort to find him playing time, the Gunners shipped him out to Oxford United, Sheffield Wednesday and Getafe, to name a few. Yet, after featuring 18 times for Reading in the Championship in 2018/19, he still found himself acting as Bernd Leno's understudy upon returning to the Emirates Stadium. Despite starting all six Europa League group games for Mikel Arteta in 2019/20, it was clear he would have to bide his time in North London. Even though Arsenal won the group, he could not dislodge Leno from Arteta's plans.
His time finally arrived in the 2-1 away loss to Brighton on June 20th. No one hopes to profit from another player's injury but that is often the path forward. An awful turn of events saw Leno stretchered off with a knee injury and Martinez making his first Premier League appearance since 2016/17.
A last gasp Neal Maupay goal spoiled the day. Nevertheless, Leno's injury was long-term. Martinez would be manning the sticks for Arsenal through season's end. A string of stellar performances helped the Gunners win five of their last eight league games. Still, his defining moment came in Arsenal's FA Cup triumph. He kept a clean sheet as Arteta outwitted his former boss, Pep Guardiola and Manchester City in the semifinal, then edged London rivals Chelsea 2-1 in the final. Such an incredible rise in so short a time understandably left Martinez visibly emotional in the subsequent celebrations.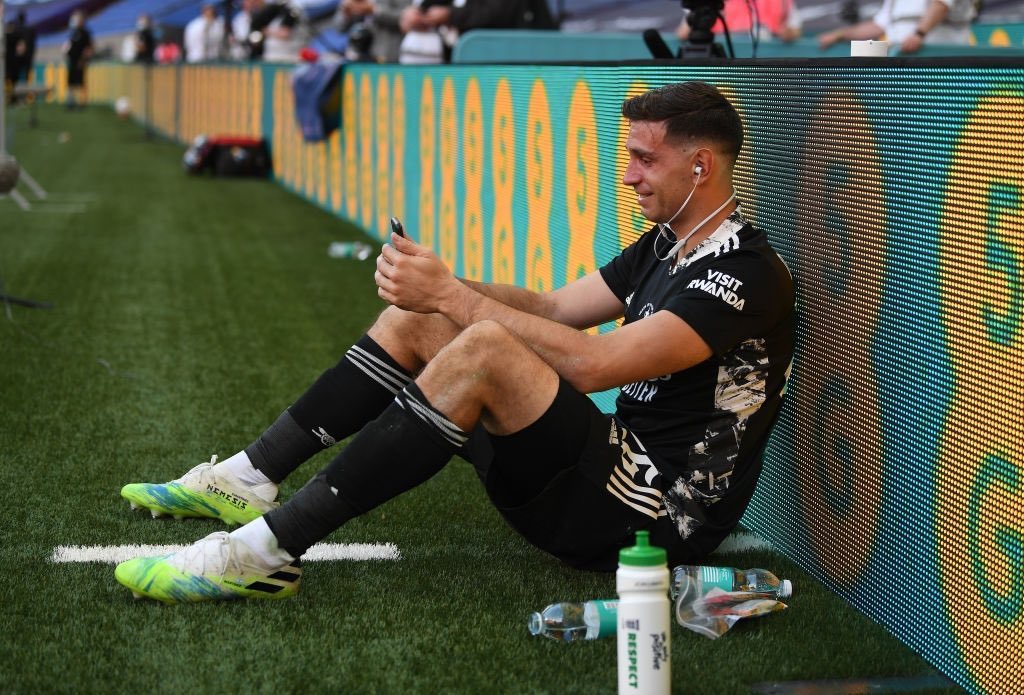 Emi Martinez: "I had seen my dad crying late at night because he could not pay the bills. I remember the day that me and my brother ate and not my mum and dad."
Now an FA Cup Champion at the club he loves. ❤️
Beautiful story.
https://t.co/4Bn8kUnBYI
At the time, it must have felt like a wonderful beginning. When the new season began, however, the dream journey threatened to come to an abrupt end. Arsenal faced Premier League champions Liverpool at Wembley in the Community Shield. With Emi in goal, the underdog cup winners won on penalties. Martinez continued to display a strong presence behind the rearguard but Leno had returned from injury and was given the Premier League opener v Fulham. There wasn't room for two No.1s.
Arsenal made Martinez available on the transfer market, placing his value in the £15-20 million range. There was no shortage of suitors. Aston Villa were happy to cough up the full fee in an extremely shrewd move. It was ideal for Martinez, as well. He would finally become a number one goalkeeper, playing week in, week out in the Premier League. Furthermore, he was joining an ambitious club looking to push for Europe.
The move affected his status with Argentina as well. Willy Caballero and Sergio Romero were both underused in backup roles at Chelsea and Manchester United respectively. La Albiceleste coach Lionel Scaloni needed a goalkeeper who was playing regularly. Previously, Martinez had only appeared in a World Cup qualifier against Chile. Entering this summer's Copa America, he'd rocketed to the top of Scaloni's list. In Brazil, he cemented his position as a world class keeper by anchoring the Argentina defence as they won the continental championship for the first time with Lionel Messi in the squad. Martinez made that possible in the semi-final penalty shootout against Colombia in which he saved three spot kicks. His stellar work earned him the tournament's Golden Glove.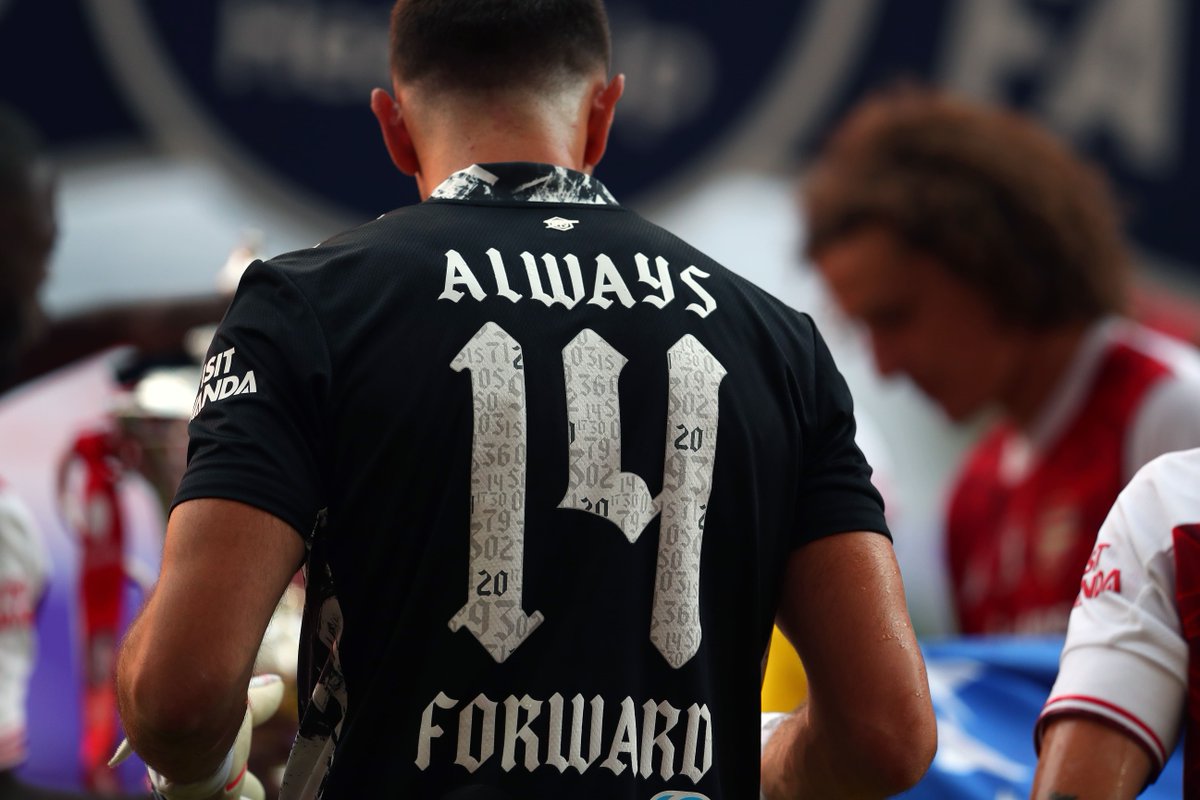 Emi Martínez at the end of 2019-20 season: 15 Premier League appearances across 10 seasons including six loans from Arsenal, FA Cup and Community Shield winner
Emi Martínez during 2020-21: 15 Premier League *clean sheets*, Copa América champion and Golden Glove winner
Wow.
https://t.co/KPj9BlrtyC
At 28 years old, the Villa shotstopper finds himself a Premier League and international regular with a glowing future. Martinez's meteoric rise was fueled by several factors. His physical strength and technical foundation should be evident. He cuts an imposing figure at 6'5. Opposing forwards can be put off sensing such a large, muscular frame charging out to challenge them, be it 1v1 or into a crowd to punch away a cross into his box. His wrists are strong as Colombia discovered to their dismay. His aggressive attitude can intimidate, too. Opponents won't find it any easier when the tables are turned either. Emi can play with the ball at his feet rather than in his hands. In the space of a single season, he's played himself into the top bracket of Premier League goalkeepers and announced himself on the international scene. Where does he go from here?
Villa finished 11th last season. Manager Dean Smith hopes to do more in '21/22 with the addition of former Norwich winger Emiliano Buendia [again at Arsenal's expense] and the return of Ashley Young, bringing a Scudetto from Inter along with his memories of Premier League titles under Sir Alex Ferguson. The target is clearly the top half of the table and a European place. That can't be achieved without a strong presence in goal.
If the dream doesn't continue at Villa Park, it shouldn't be the end for Martinez. Keepers often peak in their thirties. There may be one more big move to come in his career. Now that he's had a taste, success with Argentina once every couple of years might not be enough.