Should Tammy Abraham choose Three Lions or Super Eagles?
Chelsea sensation Tammy Abraham took the Championship by storm last term, scoring 26 goals across all competitions, helping Aston Villa to an unlikely promotion. The work he did with the Midlands outfit earned the 21-year-old an important role in Frank Lampard's new-look side at Stamford Bridge. After a slow start against Manchester United, Abraham has bounced back to score four goals in his last three Premier League appearances. Now, his attentions turn to a big decision in regards to his international future.
There's a special feeling of fulfilment donning an international kit of your beloved country. Abraham has worked his way up through England youth teams, finally earning a senior call-up for the Three Lions back in 2017. He'd make two appearances for Gareth Southgate's side, though he has fizzled into the shadows over the next couple of years.
Those matches came in uncompetitive fixtures, which means Abraham can still change his international allegiance if he so chooses. The 21-year-old now has a decision to make thanks to a paternal link with Nigeria. Although he's spent the majority of his life on English soil, Nigerian blood flows through his veins and the choice he has to make is easier said than done.
For the player, it's about weighing up both options carefully and choosing the international career path in which he feels most comfortable with. There's a marked quality gap between England and Nigeria, though Abraham must be selfish. He has to do what's best for him, he has to choose the option which will propel his footballing career.
What can the Three Lions offer Abraham? Well, there's a real prestige with pulling on that famous white jersey, while more publicity and fame is almost guaranteed. Having been born in Camberwell, London, England. The Barmy Army will love him as one of their own.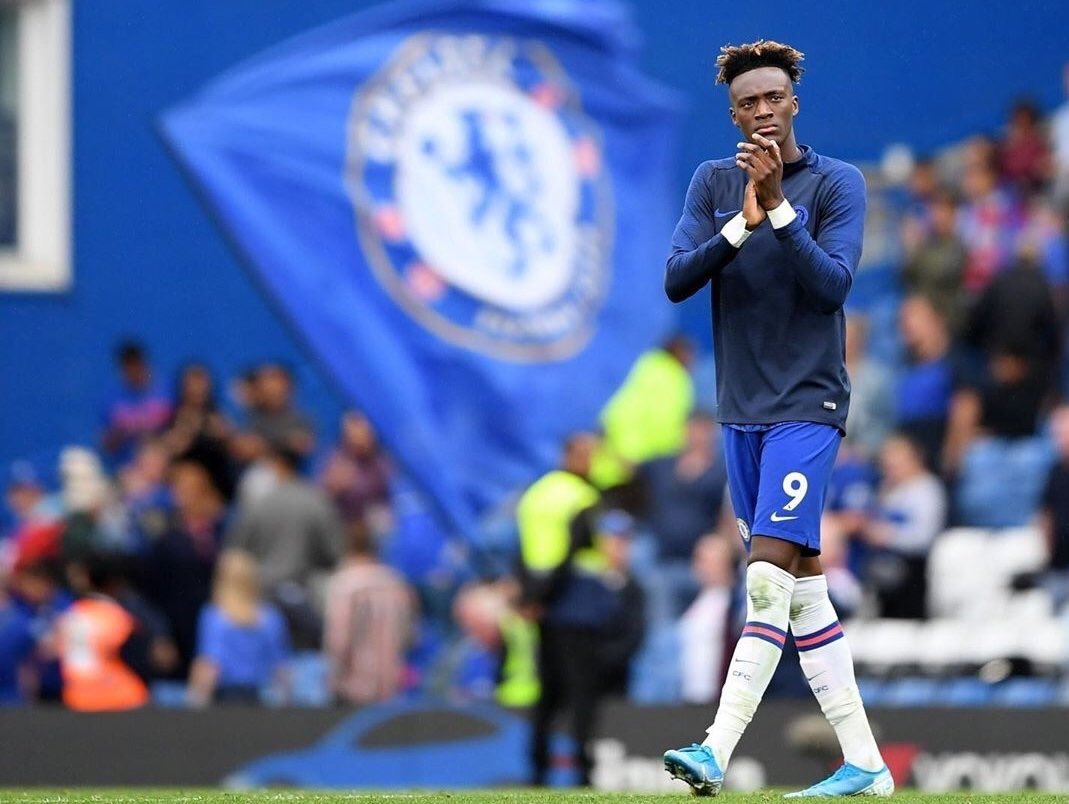 Nigeria are going to make an audacious attempt to steal Tammy Abraham from England's grasp. The African country have held talks with the #
Chelsea
forward as they try and convince him to pledge his allegiance to the Super Eagles. #
CFC
https://t.co/oD75ae1RIp
However, not all that glitters is gold. Abraham will face the daunting task of forcing his way into Southgate's squad. The England manager has a vast pool of attacking talents to choose from, while the 21-year-old will have to continue to prove his worth before being considered for selection. Even if he is picked, Abraham won't be content with spending his international career on the bench...
While he may struggle to displace Harry Kane with England, Nigeria could guarantee a surplus of international starts. Gernot Rohr is sure to prefer Abraham over the likes of Odion Ighalo and Kelechi Iheanacho as the pair aren't always reliable. If the Chelsea man chooses to be a Super Eagle, his immediate international future is secure which could further his overall career. Even when struggling at club level, Nigeria would put trust in Abraham and continue to hand him regular opportunities. That wouldn't be the case if he chooses England.
After the playing aspect, winning accolades has to be considered. It's safe to say he's closer to kissing both individual and collective awards with Nigeria. The Africa giants are constant favourites for the continent's most prestigious tournament, the African Cup of Nations (though they've failed to hoist the trophy recently). Adding a gem like Abraham will make them even more formidable, it seems like a win-win, right?
It all comes down to Abraham. Both options have their positives and negatives. One international fan base is going to be left disappointed while the other will be getting an extremely talented youngster. It's a tough decision to make, but one that he should make wisely.