Eoin Doyle's loan and the League Two title
The Irishman has 22 goals already for the Robins. Will Bradford City recall him and significantly alter the fourth-tier title race?
Background image: Eduard Streltsov, CC by 2.0
When Eoin Doyle struck for the eleventh game running for Swindon, to become just the second player this century to score consecutively that many times (alongside Leicester's Jamie Vardy), the Irishman met acclaim from fans, pundits and teammates alike.
Swindon cruised to a comfortable 4-0 over Cambridge United to take a three-point lead over Exeter City and an eight-point lead over Crewe Alexandra. Swindon's board, much-maligned in recent years and plagued with controversy – unpaid debts, ownership disputes and a managerial merry-go-round patted themselves on the back: Doyle's signing is firing them to promotion.
If only it was that simple. Doyle is not a Swindon player and although they'd like to make the deal permanent, fifth-placed Bradford City are desperately lacking a goal-scorer. When Doyle was loaned out in the summer there was little surprise. The gamble hadn't paid off when he was picked up in 2018, tasked with arresting Bradford's slump.
The Bantams tumbled out of League One and Doyle, unhappy with the club was shifted out the door. Although Bradford is rebuilding, with a strong defence driving their push up the bottom division of the Football League pyramid, fans are concerned about the lack of goals. James Vaughan's record of seven strikes this year is hardly prolific, and the next top scorer is Harry Pritchard, discarded by Blackpool, who previously plucked him from Maidenhead United. The Wycombe-born winger receives praise for his work rate and performances, but goals are hard to come by – Pritchard's only scored three in the league so far. Veteran striker Clayton Donaldson scored frequently for Crewe Alexandra when he first played in League Two – but his twenty-eight-goal season was almost a decade ago now.
It seems common sense, but Bradford could desperately do with Doyle – he scored his twenty-second league goal yesterday at Valley Parade, having notched a brace in the previous game; the local derby against play-off hunting Forest Green Rovers at The New Lawn.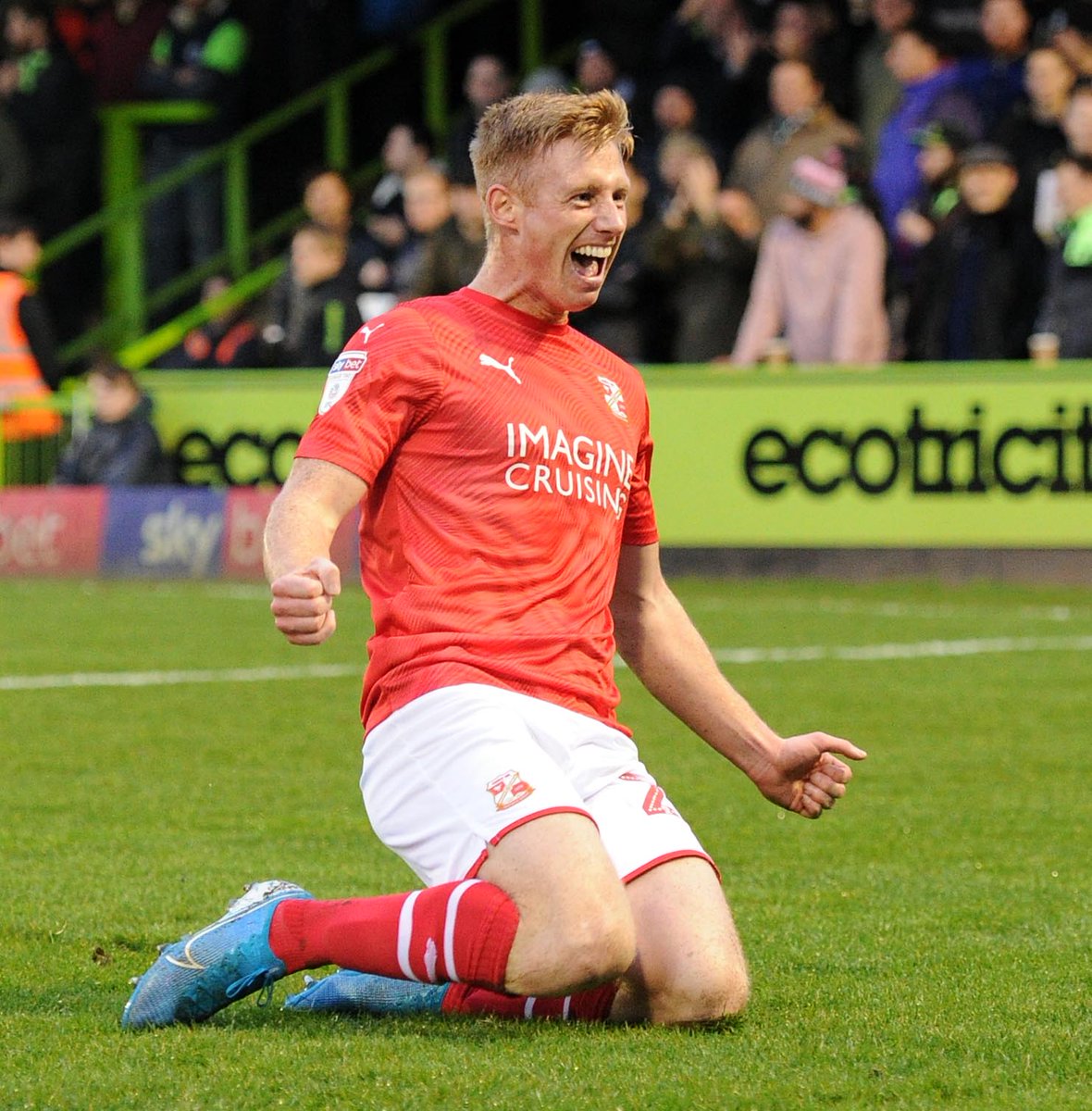 The potential return of Doyle to Bradford raises a variety of interesting hypotheticals. Will Doyle transfer his goal-scoring from one club to another? He struggled previously to find form with the Bantams, and they are not as creative as their Southern rivals. Swindon's whole system is set up to provide chances for Doyle.
Keshi Anderson is frustrating at times, but his creativity and spark is among the best in the division. Kaiyne Woolery has not scored as frequently as last year, but he is content to play second fiddle to Doyle and do the hard graft for him? Would the two of them be able to step up the plate if the Irishman was called back to Bradford? The burden would likely fall on Jerry Yates, who's scored ten goals in twenty appearances this season, by no means bad numbers, but dwarfed by Doyle's unprecedented total of twenty-two already.
Swindon's defensive record is the division's sixth-best, but they do boast the best offensive record with forty-three goals scored so far. Half-way through the season, will they be able to keep scoring at such a rapid rate if their talisman is taken away?
It's not just Bradford and Swindon who watch the Doyle situation with bated breath. Exeter City have driven themselves up the table with scrappy wins and little quarter given. Goals are shared between the veterans Lee Martin, Nicky Law and Ryan Bowman. Defensive stability is upheld by Aaron Martin, Dean Moxey and Pierce Sweeney. One-nil wins are common. Exeter are following the formula that so many teams have used to pull themselves out of League Two – results matter.
Although they don't play an expansive brand of attacking football like Swindon, they are hot on their heels and seeing their promotion rivals lose their top scorer could provide an unexpected shot in the arm. Equally, it could offer a warning – Bradford City are not far behind them and they could suddenly surge if Doyle's scoring record translates from Wiltshire to West Yorkshire. Equally, Crewe Alexandra, who started the season so well but recently have been plagued by inconsistencies. A spate of score-draws could be inspired to kick on and chase down the Robins as the business end of the season approaches, or they could be sucked back into the play-off mire as Bradford drive past them.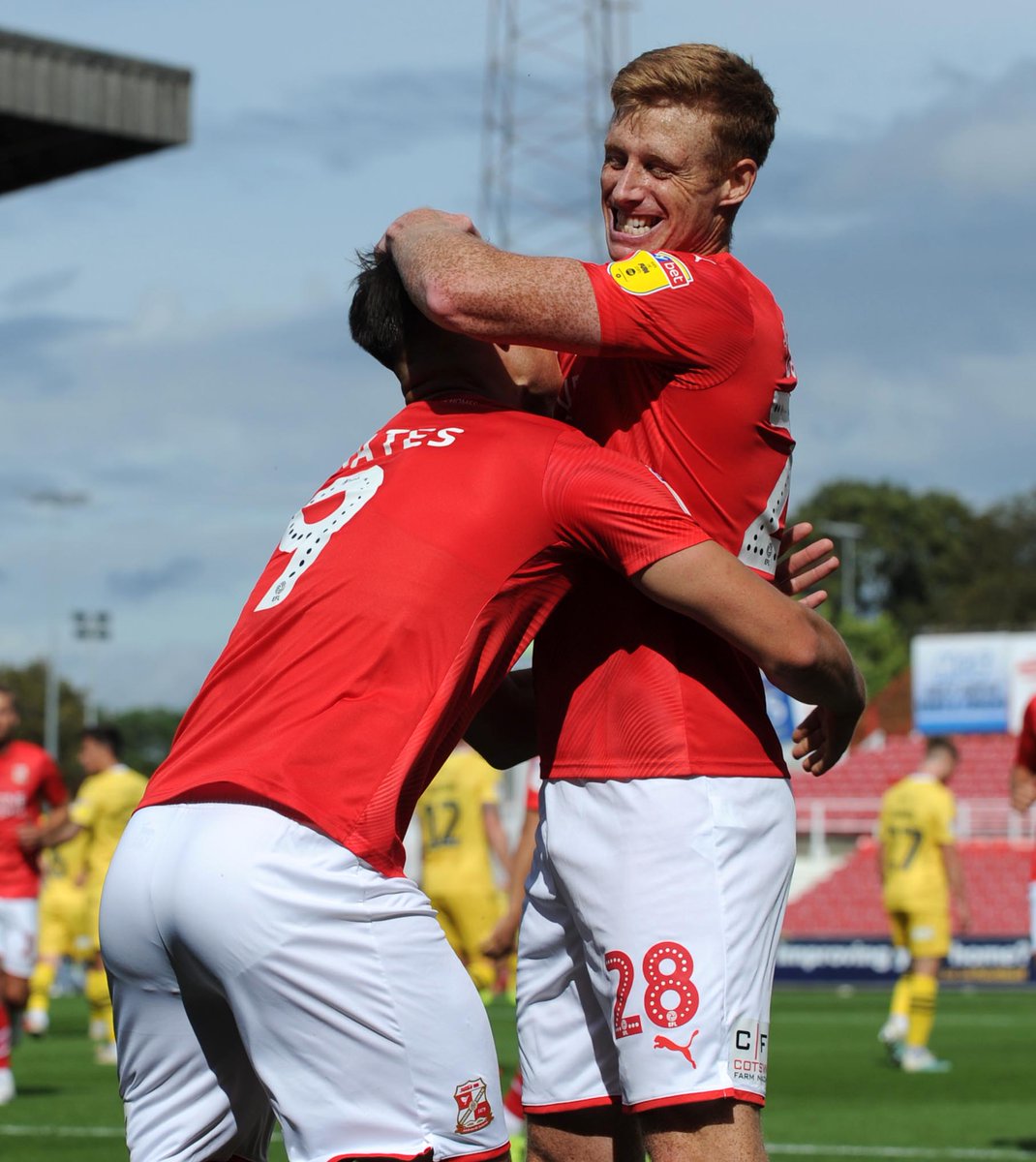 League Goals Scored (2019/20):
21 - EOIN DOYLE ⭐
19 - Robert Lewandowski
18 - Timo Werner
17 - Ciro Immobile
13 - Lionel Messi
👀 Certain Swindon player leads the way
#STFC
https://t.co/kL6T4v0Rzi
Although Doyle is bullish about staying at the County Ground for the season, it doesn't seem unreasonable to suggest he'll be back at Valley Parade during January, especially if Gary Bowyer gets his way. The experienced manager admitted earlier in December that he needs more goal scorers to bolster the promotion push for The Paraders but stopped short of admitting he made a mistake in letting Doyle go on loan to The Robins.
You can be sure, however, he'll be first to claim the credit if the Irishman does return and fires them to promotion. As for Swindon, Richie Wellens will be hoping Bradford take a different approach and allow the player to continue his stint in Wiltshire until the summer - as it genuinely might be the difference between automatic promotion, play-off lotteries, or a disappointing finish way down the table...