Will Tammy Abraham emerge as Chelsea's main striker?
Abraham's Stamford Bridge future rests with Frank Lampard.
In July, Frank Lampard returned to Chelsea after five years away. The Englishman, whose managerial reputation enhanced in his debut season at Derby County, walked into a difficult situation in which the Blues' squad required a rebuild but he had to face it with a transfer ban in place. Finishing among Premier League top four remains his objective. To aid him, Olivier Giroud, Michy Batshuayi, and Tammy Abraham can be called on as firepower.
Having progressed through Chelsea's academy, Abraham has had loan spells at Bristol City, Swansea, and Aston Villa. He performed best last campaign, scoring 25 goals to propel Villa into top-flight territory while ending as the Championship's joint-second highest marksman.
Abraham was always expected to have some kind of role in Lampard's new-look side. Along with other English youths such as Fikayo Tomori, 21, Mason Mount, 20, and Callum Hudson-Odoi, 18, the 21-year-old represents Stamford Bridge's future.
So far this season, the Blues have suffered a 4-0 defeat away at Manchester United, drawn 1-1 at home to Leicester City and most recently, overcome Norwich City in their own backyard, 3-2. With just one striking role on offer, Abraham started the first and last those games, Giroud the other. Batshuayi is yet to feature.
Abraham's not going without adversity. His missed penalty in the UEFA Super Cup shootout against Liverpool cost Chelsea a trophy. He was then subjected to racist abuse online. Racism can never be condoned. Football, as well as social media, must do more to stamp it out.
Abraham's response ten days later to score twice against Norwich was his way of silencing those cretins responsible.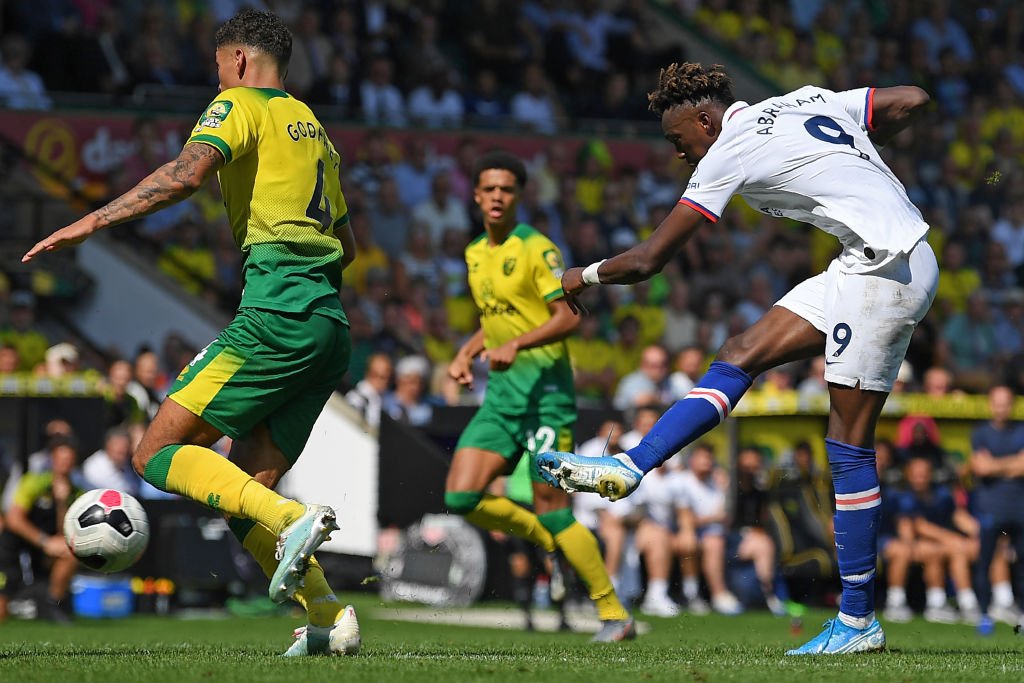 ⭐@tammyabraham – contribution v Norwich
2 goals from 2 shots on target, his 1st goals for @
ChelseaFC
61st & 62nd goals of club career (in 134th appearance)
Winning goal was the 1st of his career scored from outside the box
https://t.co/oalohzKWZ3
Demonstrating his precise shooting to sink the Canaries, Abraham connected sweetly with a cross to fire low into the net on three minutes before making space for himself to drill along the ground into Tim Krul's bottom corner 65 minutes later.
Does Abraham's performance merit him a start in Chelsea's next match at home to Sheffield United on Saturday? Beyond that, has he earned time to make this position his own?
Lampard needs a reliable frontman, one to notch at least 15 Premier League goals per season. Eden Hazard was the club's top scorer last time out, netting 16 times. Rivals possess strikers who will no doubt hit that target. Manchester City's Sergio Aguero has broken the 20-goal barrier on five consecutive occasions. Tottenham Hotspur's Harry Kane recorded 29, 30, and 17 goals from 2016-19. Arsenal's Pierre-Emerick Aubameyang was the division's joint-top scorer last campaign, with 22 strikes. In wingers Mohamed Salah, Sadio Mane, Liverpool have two formidable goal threats to prop Roberto Firmino's numbers.
A Blues alternative to Abraham is Giroud. The Frenchman's skilled as a target man, bringing teammates into play. He's not so proficient at scoring himself, though. His five goals in 43 league appearances since joining is proof if needed.
Batshuayi, meanwhile, netted seven Bundesliga goals in ten games on loan at Borussia Dortmund two seasons ago. Despite an eagerness to impress, the Belgian's not showcased his known shooting accuracy from both long, close range in England.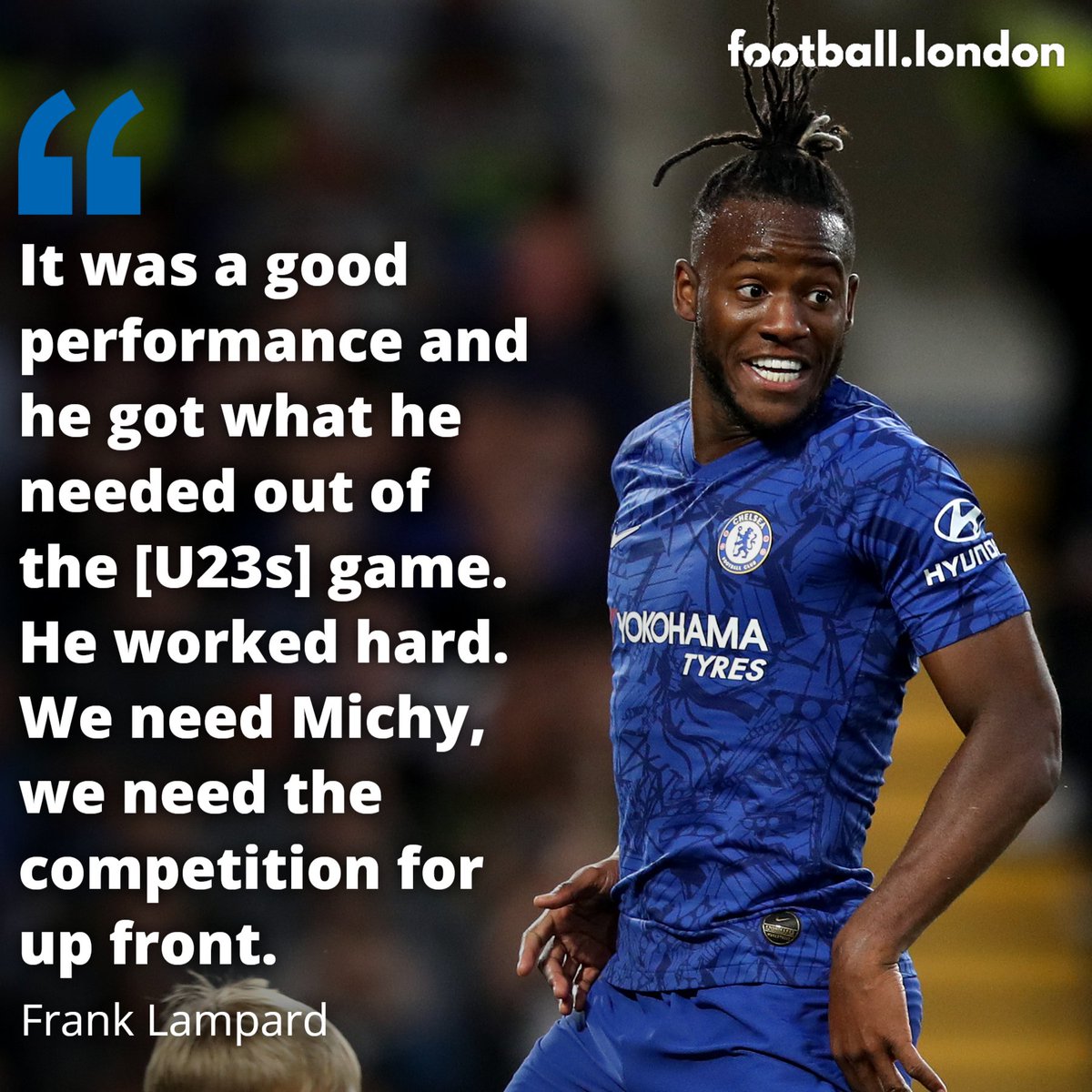 While Batshuayi struggles to make an impact, Abraham has overcome vile mistreatment to net his first Chelsea goals. Mental strength's as important as ability for youth. The aim is to now mold him into a world-class forward similar to how Manchester United have attempted with Marcus Rashford.
One unavoidable downside to that, Abraham's lacking experience. He's unproven over a long period of time. His 36 Premier League appearances pale in comparison to Aguero's 242 and Kane's 180. Aubameyang's 51 matches are backed up by 231 Bundesliga, Ligue 1 turn outs. Those three each excel on the biggest stages, against the toughest opposition.
Lampard can't afford to carry passengers. His leading striker must step up when it matters most. Giroud is a good option as a substitute. Batshuayi has greater potential although it's unclear whether he'll receive a crack. That leaves Abraham in pole position. Continue to produce and he'll stay there. Should his performance drop below what's required, the situation will have to be reassessed.
Chelsea are appealing their two-window transfer ban. If successful, January business is a possibility. In that scenario, Mauro Icardi's a decent shout. The unsettled Internazionale forward will provide what Abraham possibly can't.