Is Diego Costa the striker Everton need?
Costa could link up with Marco Silva at Goodison Park this summer
Diego Costa has been strongly linked to Everton in the past week. His signature is obtainable as Atletico Madrid reportedly transfer listed the Brazilian forward three months ago. Moreover, the Spanish giants have bolstered their attacking options in this window by bringing in both £113-million rated Joao Felix and Chelsea's Alvaro Morata.
Should Everton wish to bag Costa, they must act quickly. Yesterday's reports suggest Brasileirao club Flamengo has held talks with the Lagarto-born frontman. A move to his country of birth could appeal.
Costa's rise to prominence began in 2012/13, partly due to scoring eight Copa del Rey goals in as many matches to drive Atletico to trophy success. The following season, he continued to repay Diego Simeone's trust by netting an impressive 27 times en route to Los Rojiblancos securing a surprise La Liga triumph. Eight Champions League strikes in the same campaign, bolstered by an appearance in the competition's showpiece, ensured his reputation stretched across Europe.
It alerted the big spenders. In July 2014, Costa switched to Chelsea for £32 million. He went on to become one of English football's most-feared strikers. During a little over three years, the Brazil international showed his scoring credentials to rack up 52 Premier League goals in 89 games, as well as again proved effective in leading a title-winning team's attacking line. Twice.
That's the Costa Everton are banking on. The one who uses his robust nature to get under opponents' skin, forcing them into making errors, then punishing to full effect himself with a composed finish. Imagine that warrior at Goodison Park next season.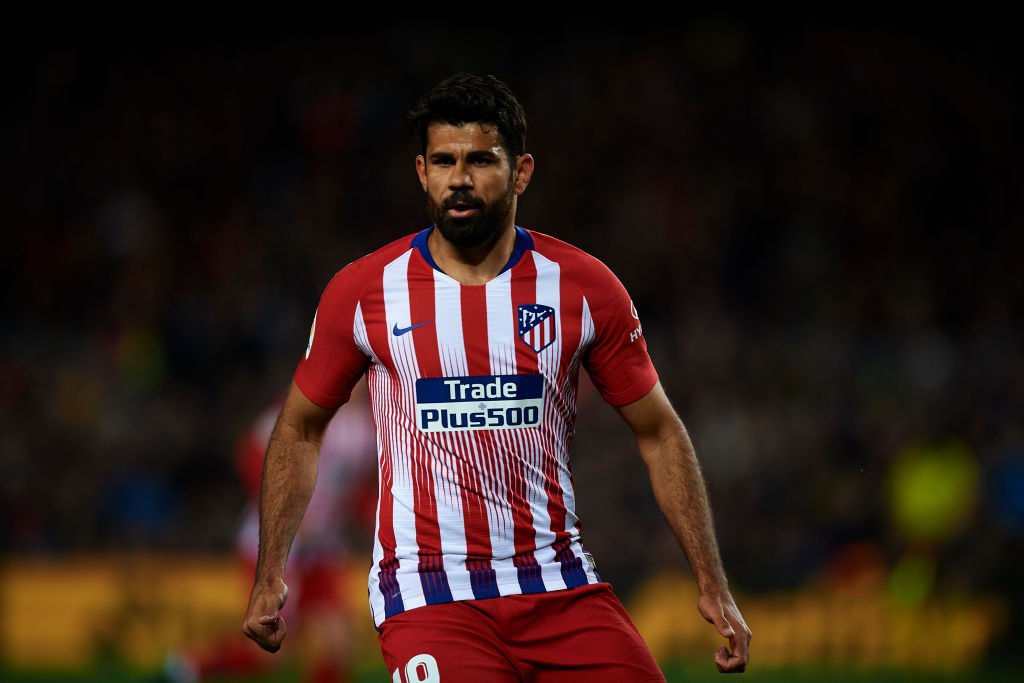 The Toffees are desperate for a formidable frontman. Cenk Tosun was supposedly it on signing from Besiktas for £27 million. Eighteen months later, the Turk is still to get to grips with the Premier League. He scored only three goals this past term. His lacklustre performance led Marco Silva to deploy youngster Dominic Calvert-Lewin up top.
The 22-year-old Englishman doubled Tosun's goal count. He's stepped up in Everton's time of need. Yet, a more prolific hitman is needed. Theo Walcott is unlikely to make an impact anytime soon. Richarlison's 13 goals eased the pressure since last August, although the Brazilian is Silva's stop-gap. He thrives most as a winger.
Comparing the club's striking options to those of Premier League rivals, it's not an encouraging sign for Toffees fans. Other sides challenging to make the top six possess reliable goal-getters.
This past campaign, Wolverhampton Wanderers' Raul Jimenez notched 17 competitive goals while on loan from Benfica. The Mexican's notable performance persuaded Wolves to sign him permanently, forking out a club record £30 million. Sticking in the midlands, Leicester City boast Jamie Vardy, whose 24 strikes fired the Foxes to a shock league title triumph in 2014/15. Having recently finished as joint-fifth highest scorer, the Englishman is almost as efficient now as ever. West Ham United, too, have a good marksman. Javier Hernandez, albeit not as consistent as either Jimenez or Vardy, remains a calm, skilled operator. Chicharito's 51 Mexico goals in 108 appearances is a testament to that.
Does Costa belong in such company?
At his peak, without a doubt. However, he's suffered a decline in recent times. The 30-year-old's most-recent season was tarnished by a goal ratio of just one in every six starts. Missing 23 matches through six separate injuries, including hamstring, foot, and muscle points toward an aging player no longer fit to take on a significant role.
In 2018/19 La Liga, without Costa, Atletico won 70% of contests. With him, their win-rate drops to 43%. His liability extends to disciplinary issues. In April, he was banned for eight games after insulting a referee.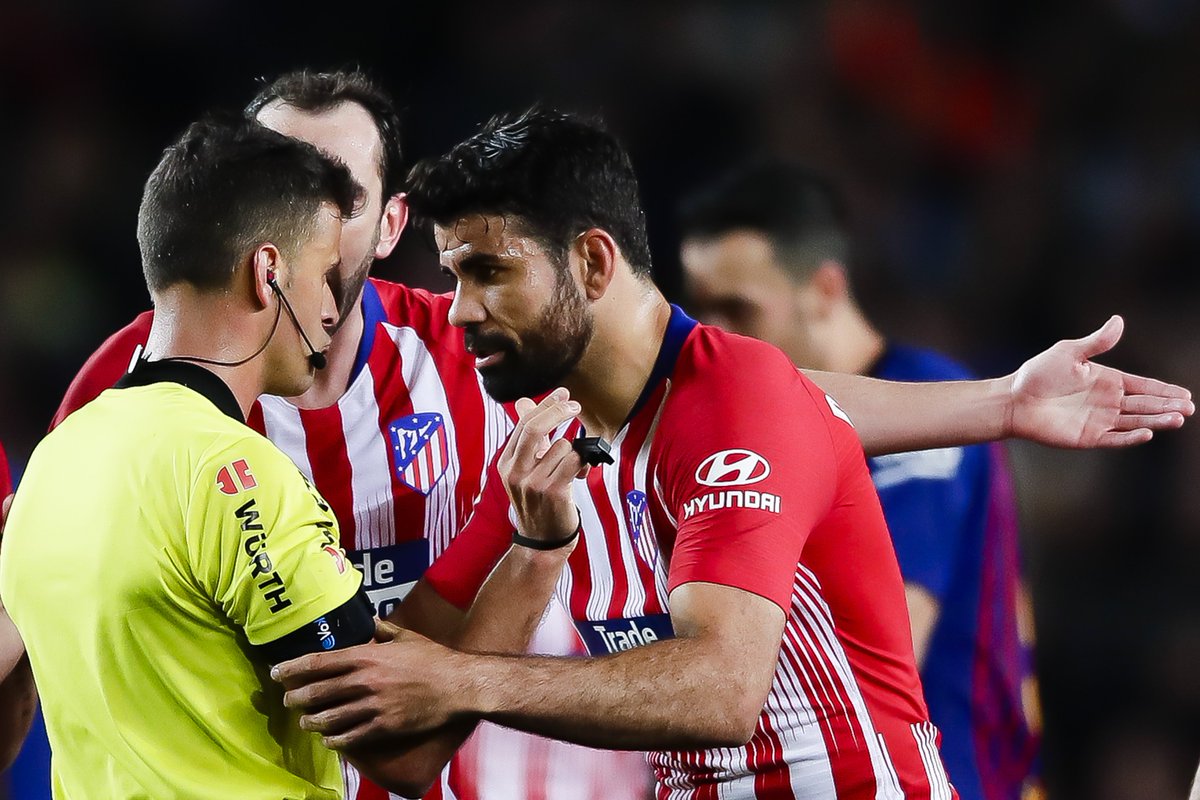 OFFICIAL: Diego Costa has been handed an eight-game ban for his comments towards the referee in Atletico Madrid's game against Barcelona.
• Four games for grabbing the referee
• Four games for insulting the referee
https://t.co/cKaiuwu2FP
Costa's potential arrival risks disrupting Everton's squad. He has previous, most famously his bust-up with Antonio Conte while at Chelsea. Silva can't afford such distractions. He's aiming to build a Goodison Park success story, not one in which an unruly player dominates for all the wrong reasons.
The Toffees have other options. One is to work on Calvert-Lewin until he's ready to command their starting berth. His pace in addition to willing are both already there, he just needs to add a better end product.
Possibilities elsewhere included Aleksandar Mitrovic before he penned a new five-year deal at Fulham nine days ago. The Serb is similar in style to Costa, only six years younger. Should the Merseysiders want to send a real statement, they should target Bournemouth's Callum Wilson. The Englishman's 14 Premier League goals this past season proves he's top-level ready. As does his recent England inclusion.
Costa can still do a job, but unlike both Mitrovic and Wilson, the one he can do won't be as fulfilling as Everton hope. His output isn't what it once was. There are better, less troublesome alternatives to be found.