Equal Time: Crystal Palace must look beyond John Mikel Obi
Free agent Mikel Jon Obi won't improve Crystal Palace's midfield
Without the luxury of a top-six-sized wallet, Crystal Palace crawled into the transfer market. The Eagles sought bargains, especially in midfield. Nigerian John Mikel Obi would have fit that bill before two-injury-laden years in China. These days he can barely walk save fly into tackles.
Manchester United and Chelsea fought tooth and nail for Mikel in 2006. It was understandable. At the time, Mikel was the most-sought-after teenager in world football. Lionel Messi beat him to the FIFA U20 World Cup Golden Ball but wasn't on the open market.
These days, the idea Mikel and Messi were once similarly acclaimed seems absurd. One became arguably the greatest footballer of all time. The other developed into little more than a rigid, high-grade water carrier. Mikel's creative spark suffocated under pragmatic demands and complacency.
The Super Eagle spent 10 colourful years with Chelsea but rarely painted Stamford Bridge himself. A peripheral figure, he was as anonymous as the saxophone player in the Rolling Stones.
That isn't to say Mikel isn't a decent footballer. When healthy, he is every manager's delight, adhering strictly to instructions and seldom taking unnecessary risks. A tall, strapping figure, he breaks down play and safely ferries the ball on to more attack-minded teammates.
But rarely are those passes forward. He ranks among the all-time greatest lateral passers. Jordan Henderson probably had his poster on the wall beside his bed. He's unexceptional with or without the ball. Like Hondo, he trades on hard work and passion. Those two traits are indeed crucial for a Palace team battling relegation but grossly insufficient.
Before moving to Asia, Mikel could have offered the Selhurst Park Eagles more. Not any more. In two seasons with Tianjin TEDA, he missed 29 games from 60. Stomach complaints kept him out of 17 matches in 2017. This season he was left out of the squad another dozen times.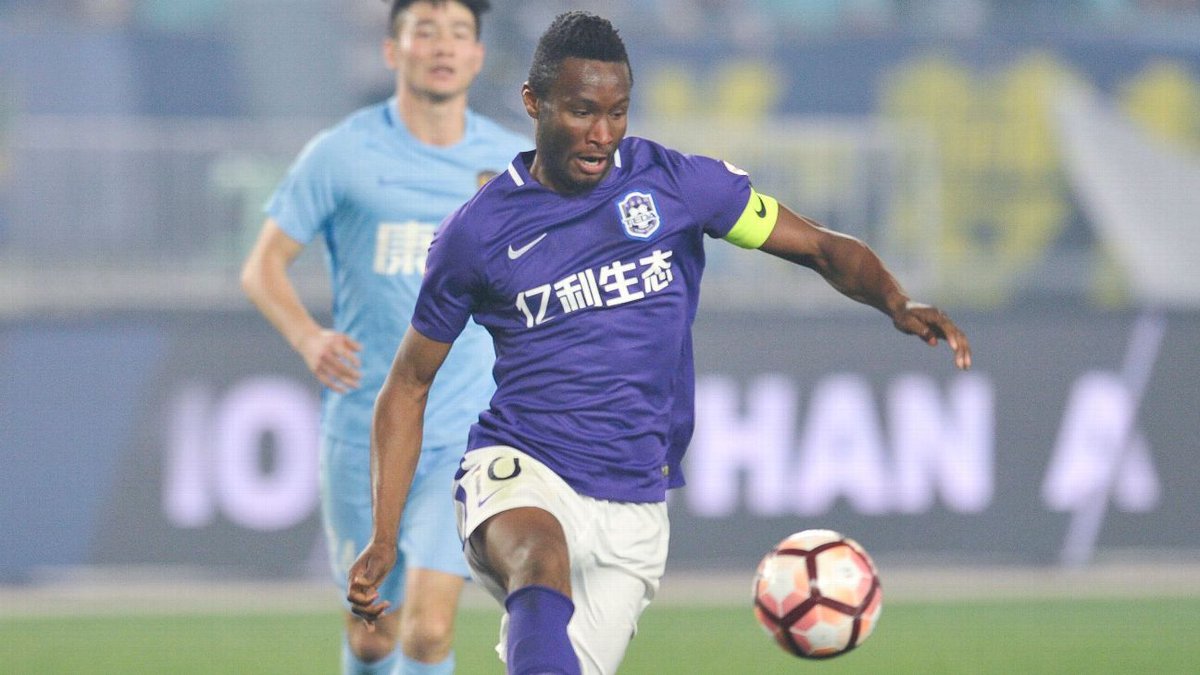 Mikel will be 32 in April. Desperate for one final crack at the top before accepting a pension package in China or the Middle East, Palace represent an opportunity for him. His family remains in London despite his transfer to the far side of the world. With the African Cup of Nations six months away, the proposed switch to Palace is perfect for the Nigerian. It isn't for the Eagles, however.
He provides nothing extra beyond a 6' 2" presence in the middle of the park. N'Golo Kante, Idrissa Gueye and Lucas Torreira demonstrate that size doesn't matter for a defensive midfielder. Mikel won't dive into challenges. Neither will he break up play. He is too decent for that.
In the final third, he is almost clueless, unwilling to take aim at goal. He'd rather lay off to a centre-half than shoot. The 31-year-old buried one goal in six league appearances for his first club Lynn, the same number in 249 for Chelsea. He registered just 11 assists. In the game-mode-like Chinese Super League, he could only plunder three.
Roy Hodgson has other players in sight. Yohan Cabaye, for instance. Even though the Frenchman is now 33, he offers far more if he returns to Palace. Enterprise. Invention. Imagination. He would do more than put in an appearance. The same can't be said for Jon Obi Mikel. Crystal Palace should stay away from the Nigerian.