Equal Time: Pochettino doesn't need trophy for job security
Mauricio Pochettino shouldn't worry too much about keeping his job at Tottenham Hotspur
Background photo: Forthevline, CC-BY-SA 3.0
Only one team among the Premier League top six hasn't won a trophy in the past ten years: Mauricio Pochettino's Tottenham Hotspur. To be fair, it's only been his team for half that time but given the short shelf life of Premier League managers, Pochettino has clung defiantly to his role as Spurs gaffer despite falling to win any silverware in his four-plus years in charge.
Popular opinion will have you believe the Argentine must win some sort of title or risk getting fired. Chelsea's Maurizio Sarri backs that assertion. The Italian believes Pochettino and Jurgen Klopp must win at least a domestic cup to avoid running into the axe.
At Tottenham, this sort of reasoning is fundamentally flawed. Grab some popcorn and I will tell you why.
Spurs aren't spending on players
I could hinge my entire argument on this point and still sound more convincing than Sarri. Spurs aren't spending any money on new players and no one is crying blue murder like Jose Mourinho when Manchester United didn't sign a defender last summer.
About last summer, Spurs didn't spend a dime on the transfer market. We're talking about a club from the league that spent a combined £1.24 billion on new signings. And this club wants to compete. Actually, they are. Tottenham is realistically challenging for the League title. Isn't that pure magic?
Daniel Levy is a shrewd businessman and deserves credit for whatever good comes to Spurs but Pochettino is the glue that holds the Spurs squad together. He is the best man-manager they've had in 10 years. He's also tactically astute. He understands the Premier League, plays good football and has guided Spurs to three successive top-four finishes. Maurizio Sarri's two Stamford Bridge predecessors, Jose Mourinho and Antonio Conte, can't say that even though they both won trophies at the club. Nor can they say they're still employed.
Levy can't ask for more unless he hands his manager a £300 million war-chest to match the ones in Pep Guardiola and Jurgen Klopp's offices. According to his press conference before the EFL Cup semifinal against Chelsea, Pochettino agrees.
Bottom-line: Pochettino has helped Tottenham Hotspur become a side that can comfortably finish above Arsenal. Spurs fans can take the bragging rights. The 46-year-old has achieved impressive stability and consistency for Tottenham with little to no financial backing from the club's hierarchy. Literally. Who else is going to do that when they sack him?
Trophies don't equate to longevity
It's a bit ironic, isn't it? A manager wins a title and is immediately regarded successful. At least for the year. He might be out of a job a few months later. No Jose, no Antonio, I don't know why your ears are burning.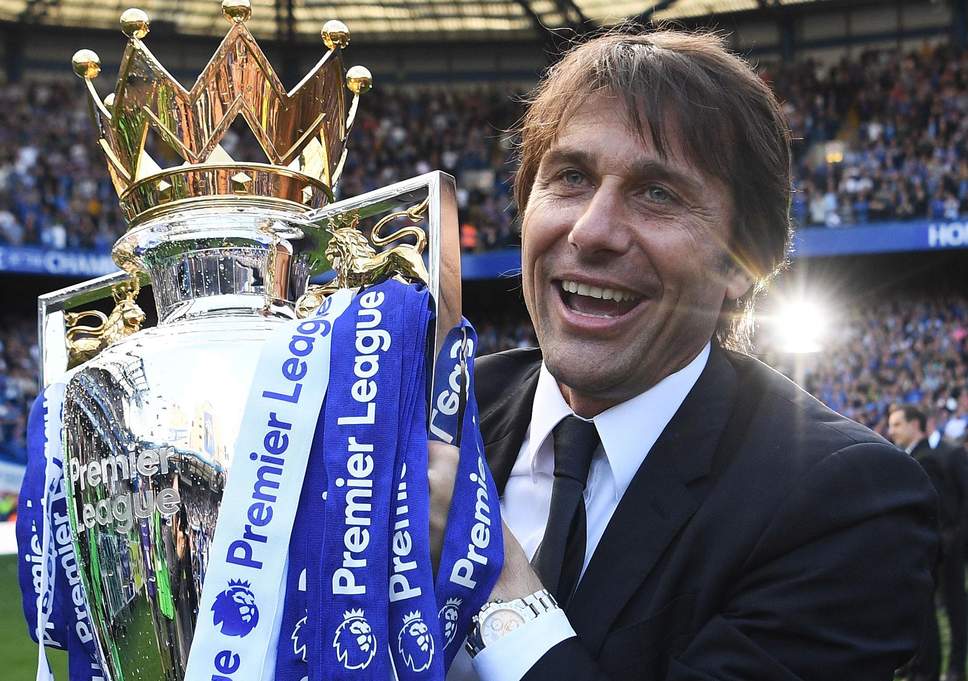 BREAKING News: Chelsea FC have finally sack Antonio Conte after reaching £9million agreement to terminate his contract.
The FA Cup champions will look to appoint Maurizio Sarri as his successor.
https://t.co/x3dwlxmBp9
Pochettino asks us to consider the prospect of him winning the FA Cup this term while Spurs finish seventh in the League in 2019/20. How happy would Levy be then? That scenario played out at Chelsea with Antonio Conte in 2016/17. Claudio Ranieri couldn't survive a calendar year with Leicester City after winning the League.
Borrowing this example from Pochettino; Wigan beat Manchester City to lift the FA Cup in 2013. That same season they were relegated to the Championship. The Latics sank further to League One before bouncing back. Don't bother counting the number of managers they've changed since.
Modern-day football has taught us that assembling the best players with hefty cash and getting lucky in a knockout competition doesn't guarantee managers longevity. It takes tactical nous and consistency to hold down a position these days. Manchester United has learned quickly. They're going all out to poach Poch from Spurs.
Mauricio Pochettino is yet to win a title in his managerial career. He desperately wants to but is even more desperate to keep his job. He isn't the type to walk his dog and tell reporters it was good while it lasted.