Equal Time: Premier League threatens La Liga with Europa League success
Original photo: Gerd Altmann
A new dawn rises in Europe. Spain's iron grip on European club football is rusting. A Premier League armada sails into La Liga waters. What started with Gareth Southgate's side defying the odds at the 2018 World Cup spilled over to the club game.
No longer are Premier League sides worlds apart from their Primera Division counterparts. Granted, recent Champions League set-backs tell a different story. However, the gap in quality between the clubs from both leagues isn't as much as meets the eye.
Spain took over for England as Champions League overlords this decade. Since Chelsea's stunning win in 2012, English sides struggled to move past the first knockout stage. Suddenly, 30 teams from across the continent were vying for the right to lose to Barcelona or Real Madrid.
La Liga began its dominion over the Europa League when Rafael Benitez led Valencia to the title in 2004. In the interim, Spanish clubs made 11 finals appearances. Only Espanyol [2007] and Athletic Bilbao lost [2012]. As you might suspect, defeat came to Liga rivals [Sevilla and Atletico Madrid respectively]. Sevilla have won the competition five times since 2006, Atletico three times since 2010.
Just when hope diminished, Liverpool and Arsenal sparked a revival in 2017/18. Jurgen Klopp's men steamrolled their way into the Champions League final. Arsene Wenger's took the Gunners to the Europa League final in his last campaign. Unfortunately, both lost to Spanish competition.
Nevertheless, their progression sparked belief. Every member of the Premier League top six reached the quarterfinals in one tournament or the other in 2018/19 compared to just four from La Liga. Those numbers whittled to four and two respectively, in part because Tottenham drew Manchester City in the Champions League final eight while Valencia dispatched Sevilla in the Europa League.
Tottenham Hotspur's deconstruction of Borussia Dortmund proved their might with limited resources. Fortune then favoured them in a stunning win over Manchester City. Ole Gunnar Solskjaer's Manchester United turned back the clock against a cursed Paris Saint-Germain side. The surprising underdog stories revealed a fighting spirit that both Spurs and Liverpool now need in their semifinal second legs.
If one needs to look for inspiration, look no further than Liverpool. The most celebrated English side in European competition, the Reds are back in a big way. Their relentless attacking style is too hot to handle for almost everyone. Yet, they paid for not taking their lion's share of the chances against Barca at the Camp Nou.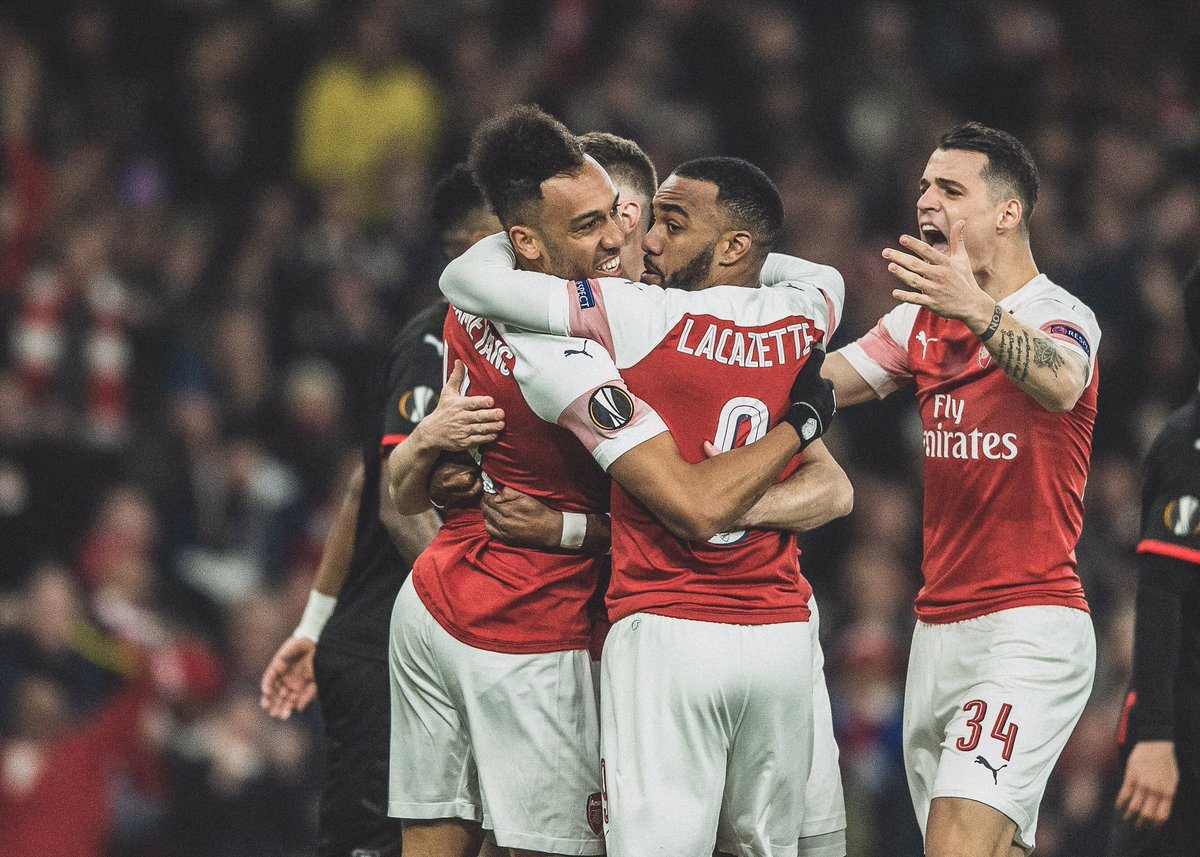 The real progression has come through the Europa League. Manchester United interrupted the Spanish rule in 2016. Arsenal and Chelsea are poised to do so again this year. Unai Emery brings his Europa League authority to the Emirates while Sarriball works wonders at Stamford Bridge.
The Blues and Arsenal Gunners swept aside European opponents to arrive one stop from Baku. Both look hungrier to win the Europa League than guarantee a top-four finish in the league even though Chelsea finally punched their domestic ticket on the weekend. Their dominance has pushed English clubs from the rear this season. If Arsenal can overtake Tottenham or win in the Europa League final, they'll bring their energy to the Champions League in 2019/20
Sevilla and Valencia have been destabilized by multiple managerial changes. Inconsistency plagues them, repeated policy changes hurting their progression. Real Madrid reunited with Champions League magician Zinedine Zidane, yet the Frenchman seems more focused on winning La Liga. Atletico Madrid's attack withered this season. Finally, Lionel Messi can only dominate with Barcelona for so long. Honestly, he isn't immortal.
While Spanish football regresses, the Premier League evolves. The league's financial strength allows sides to hire top managers with elite experience and fill mid-table squads with world-class players. Nuno Espirito Santo appears poised to take Wolves into the Europa League next term. Below the Clasico duopoly, La Liga's working class isn't granted a similar luxury.
The Premier League sides reap the rewards of their financial strength along with the league's superior competitive nature. They're still a few hurdles away from reaching the European football pinnacle but, if their recent resurgence proves anything, the English are about to topple the Spanish tyranny in European football.