Equal Time: Jose Mourinho belongs at Bayern, not Arsenal
The Bundesliga champions' situation and status are tailor-made for the Special One.
Jose Mourinho's marriage with Manchester United ended on an embarrassing note. The Portuguese found life difficult in his last season at Old Trafford amid a run of poor results, heavy backlash from fans and constant fallouts with key players and executive vice-chairman, Ed Woodward. Sacked midway through the 2018/2019 campaign, he is currently on commentating leave.
Meanwhile, a number of top managers in Europe are experiencing difficult moments.
Unai Emery withers under intense scrutiny at Arsenal following his side's inconsistent displays in recent weeks. With the Gunners going through a rough patch, results are uninspiring. Emery's men picked up two victories from their last seven Premier League games. Fans are doing the Queen of Hearts, calling for the Spaniard's head. When not if, is the word found in discussions concerning his sack.
On a similar note, Bayern Munich parted ways with Nico Kovac. The Bavarians dominated the headlines when they thrashed Tottenham Hotspur 7-2 in the Champions League but it turned out they were careening over a cliff. The 5-1 defeat to Eintracht Frankfurt last weekend was the final nail in the Croatian's coffin.
Mourinho is linked with both jobs in no small part due to the fact each side struggles mightily in defence.
Premier League fans, in particular, anticipate the Special One's return to London. However, joining Arsenal isn't the best option for the 56-year-old. Gunners faithful haven't forgotten Mou's scathing comments such as, ''Boring is 10 years without a title'' or "They like to cry; that's tradition?" Bavaria would be a more friendly environment. Die Roten suit him better in the bargain.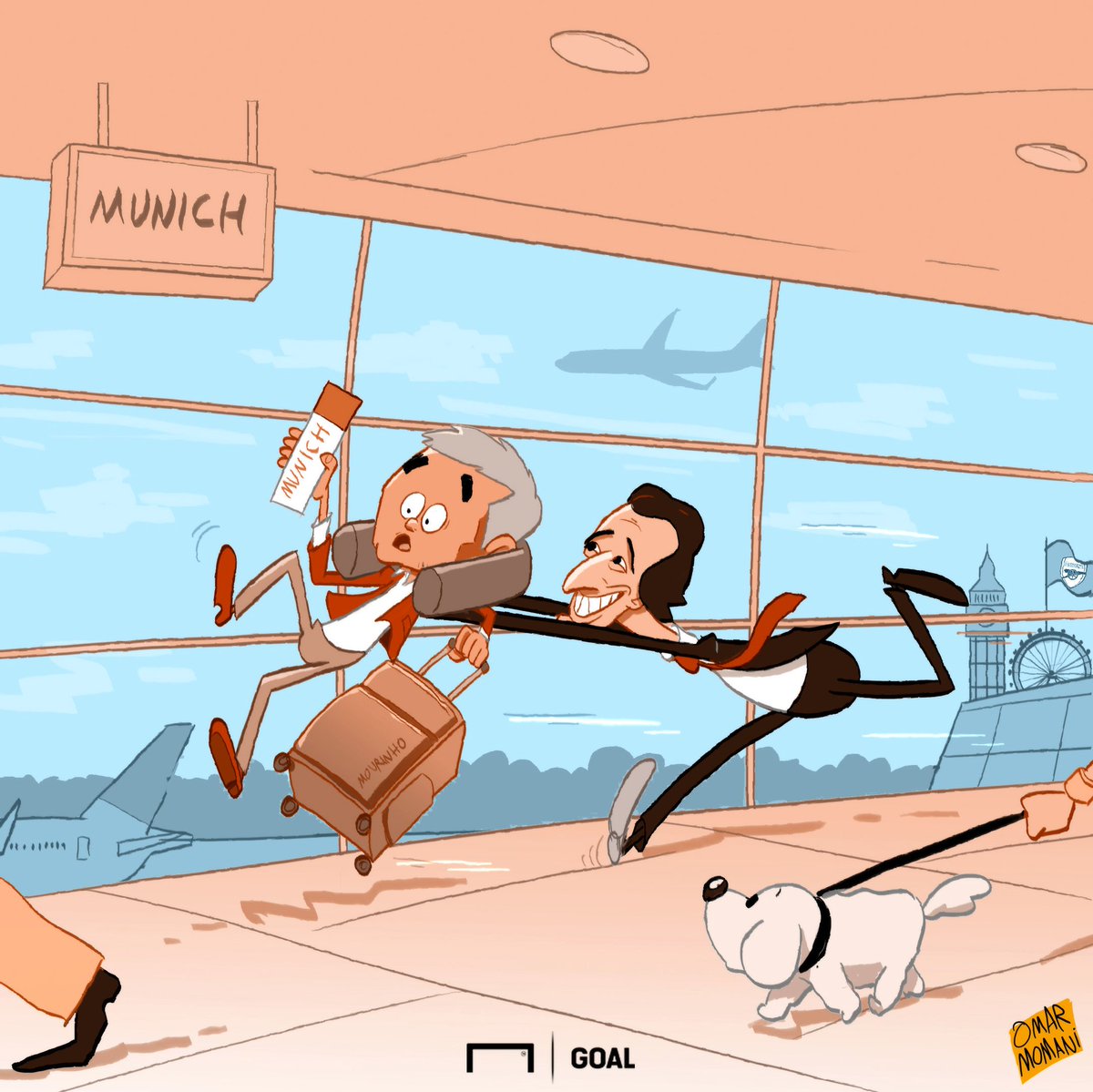 Bayern's standard began slipping three seasons ago. Now they struggle rather than exert dominance over German football. Fourth in the Bundesliga table, the Rekordmeister need a manager who can quickly turn the corner.
Mourinho is a sure bet. The Portuguese is highly efficient at transforming such situations rapidly. He helped Real Madrid disrupt Barcelona's domestic stranglehold by winning the Copa Del Rey trophy in his first season at Santiago Bernabeu and followed up with the Liga title in his second.
In his recent spell with Manchester United, he won the Community Shield, the EFL Cup, and the Europa League all in his first season. From Porto to Chelsea and Inter, a lot more can be written on this topic. Bayern can relax and count on the tactician to help turn their situation around.
For Mourinho, the prospect represents his best shot at redemption. The Portuguese can restore his reputation following a tempestuous stint at Old Trafford. Managing a club of Bayern's status and proving his mettle in a fifth country will add to his legend.
The 56-year-old loves signing big players and having total control of the dressing room. Funds will be available for recruitment. Unlike at United, he can be confident there won't be interference regarding issues within the team.
Best of all, Bayern's quality and lighter workload due to a long winter break, one domestic cup competition rather than two and a 34 rather than 38-game league schedule, optimise the opportunity for an elusive third Champions League crown. Achieving the feat with three clubs would also set him apart.
Michael Ballack and Bastian Schweinsteiger tip their former boss to make the move to Munich. All that's left is for Bayern to accept Jose Mourinho is their man.