Eric Bailly's resurgence gives Solskjaer one less headache
Solskjaer has been offered a breath of fresh air by an unlikely source in the form of Eric Bailly...
Background Image Via: Flickr/Daniel. CC BY 2.0.
Eric Bertrand Bailly has played just three football games this term. The Ivorian would suffer major injury in pre-season which completely derailed his 2019 calendar year. The centre-half would play just one Premier League 2 game before making his return to the first-team fold. Talk about commitment.
The 25-year-old would be thrust into United's starting line-up in Victor Lindelof's absence for an all-important game against Chelsea. Reds fans were understandably nervous, after all, Bailly hadn't featured in a competitive game all season. What happened next was nothing short of remarkable. Alongside Harry Maguire, Bailly would put in the complete performance, including keeping a clean sheet. Winning headers, intercepting the ball, crunching into tackles and throwing his body in front of the ball to make all-important blocks. It felt like he'd never been away.
Bailly has played two more games in cup competitions. He'd prove vital as United would progress past both Club Brugge and Derby County, helping pitch a shutout in both. Suddenly, Ole Gunnar Solskjaer has ample options in a position that has often been a major concern. Maguire's place in the team, when fit, is now a given. The £80million man is now club captain, his sublime display against Everton last weekend perfectly explains why.
Victor Lindelof remains hit-and-miss, though the Ice Man is playing a far more composed game now that there's less pressure on his shoulders now that he's not the main man... Axel Tuanzebe is a natural defender. In time, the 22-year-old has all the credentials to take over in a leadership role, though right now he's best-served as a rotational option. Suddenly, United have four more-than-adequate centre-halves, while Phil Jones looks a much more attractive proposition as fifth-choice as opposed to a regular starter.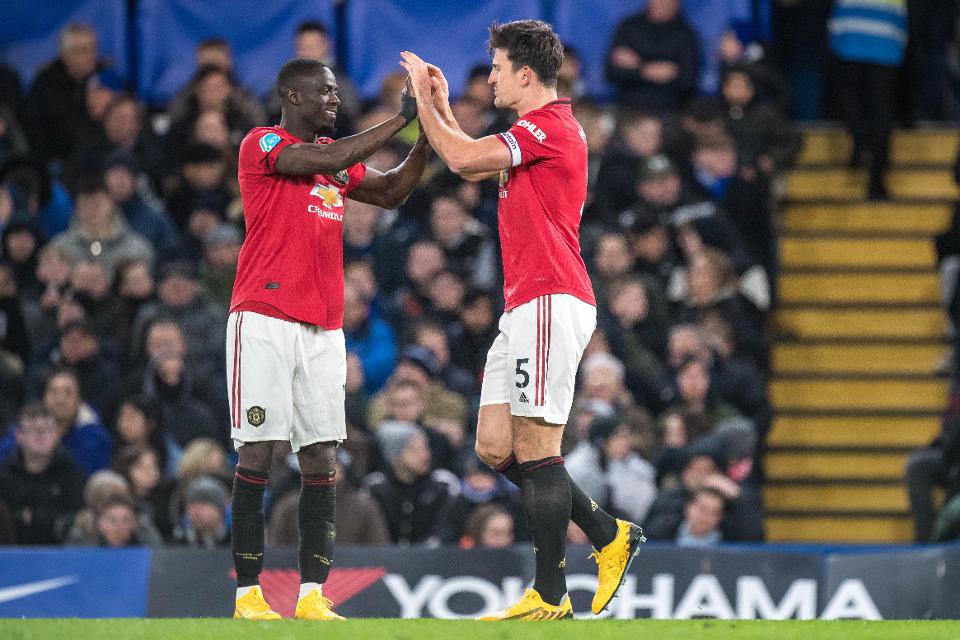 It's probably a stretch to say an up-turn in defensive fortunes is solely down to Bailly though he's definitely an important cog. Many forget his importance during a stunning debut season under Jose Mourinho, when many were comparing him to the best centre-halves in the league at the time. Yes, he's definitely taken a step back since then, though the talent is there for all to see.
Going into a busy summer where the overhaul will continue under Solskjaer, United can now afford to prioritise signings elsewhere rather than looking at adding another centre-half. Don't forget that a Chris Smalling return remains a real possibility, too. I'm not sure I can find a deeper, better-equipped set of defenders in the Premier League right now.
The term 'like a new signing' is actually pretty detestable. Bailly does feel somewhat like that, though, particularly seeing as it has been so long since we've seen his good side. Yes, it's early days. Yes, this could all blow up in my face, but I'm a glass half full rather than a glass half empty kinda' guy.
I guess it comes down to injuries. Can Bailly stay fit for a prolonged period of time? Even then, there are no guarantees his form will be spotless. Luke Shaw will attest to that. It takes time. If United can afford him time, be patient and allow the centre-half to slowly build back towards the player we saw in 2016/17, then Maguire may have found the Nemanja Vidic to his Rio Ferdinand...