How did I wake up in Erling Braut-Haaland's world?
Every one of us dreams a life this easy. Erling Bret Haaland lives it. Wtf?
Clearly we were mistaken. We don't live in the real world. Rather, we are all part of an elaborate backdrop in a young boy's daydream. There is no other way to explain Erling Braut-Haaland.
As children, we would play all day then, after supper, lie in bed trying not to fall asleep while imagining ourselves as heroes in our chosen sport. Every shot would go in as we made our own childhood legends look like Sunday beer leaguers.
Cristiano Ronaldo didn't score 40 goals until he was 23. Lionel Messi took a year less to cross that threshold. Haaland is 19. He scored for Red Bull Salzburg in the Austrian Bundesliga and now for Borussia Dortmund in the German. He's level with Robert Lewandowski in Champions League goals on ten but claims top honours because he also logged an assist. Tell me that doesn't sound like a playground rule made up on the spot.
The point, though, is quality of opposition doesn't factor into the equation. Haaland endures no opposition of comparable quality. He scores against anyone in any arena, be it Liverpool in the Champions League or [What does it] Mattersburg in Austria. After five months, his exploits can't be termed a fluke. They aren't a fleeting run of form. At this point, I'd believe synthesizing his blood would produce a cure for cancer, HIV, the coronavirus and male-pattern baldness. He is simply too good.
If you believe in the real world, however, then you might worry. Is he too good to be true? Everything falls at the teenager's feet. Everything. He can do no wrong and no wrong can be done to him. It's the second part nibbling at the corners of my soul. Is Haaland truly immune to reality? How do you explain a renowned sculptor subconsciously producing a bust of him years before he burst onto the scene?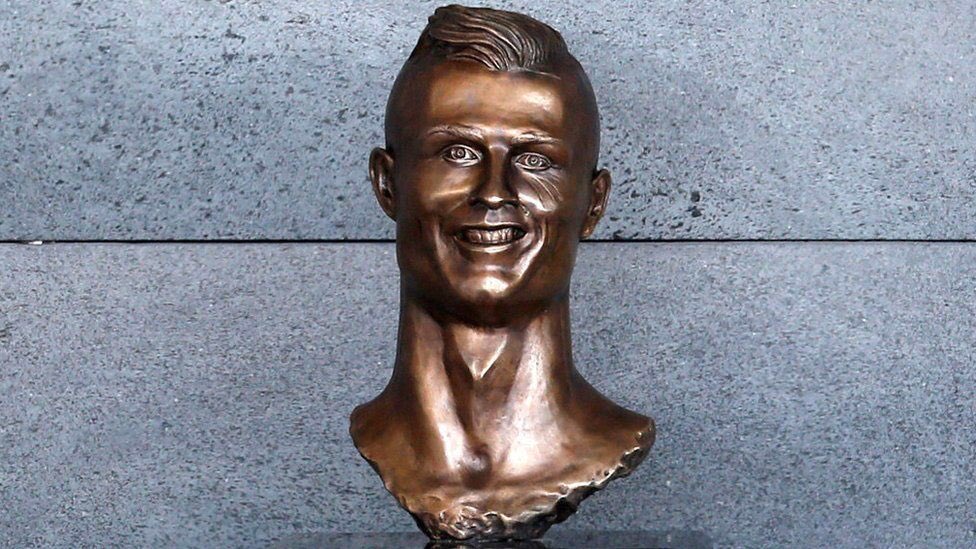 Messi and Ronaldo faced adversity early in their careers. Yes, Barcelona rescued the Argentine from a significant hormone deficiency, fairy godmothers that they are. His talent was obvious but he still needed time to learn and perform consistently. He scored 14 goals in La Liga when he was 19, not 40. At Old Trafford, Ronaldo used to throw tantrums on the pitch whenever he was dispossessed without the referee awarding a free-kick. It took years for him to mature and, despite his prodigious talent, Manchester United fans often wondered whether he ever would.
Hardship appears foreign to Haaland. He goes from strength to strength, goal to goal, with only enough time between to celebrate. His father, Alf-Inge Haaland, knows firsthand how unforgiving life can be, especially when life takes the form of Manchester United captain Roy Keane. Alf-Inge was a chirpy player for Manchester City in his day. Keane-o took exception and notoriously ended his career with a horror tackle. Maybe that has more to do with Erling rebuffing the Red Devils than Mino Raiola serving as his agent. Could he look his father in the eye after signing for the enemy? If it was your fantasy, could you? Would you?
The more I think about him, the more I fear for my own existence. I don't wish him ill. I don't wish anyone ill. But I need fate to do me a solid. Just stick a foot out and trip him up at some point. Nothing too serious. I'd settle for a hamstring pull that keeps him out for a fortnight or so. He can come back, fit and freakish as ever, score 50, 60, even 70 goals, win seven Ballons d'Or, marry Margot Robbie even though she's ten years older than him, then have an affair with Madison Beer who isn't and I won't be jealous anymore. I promise. Knowing that, in some small way, he's just like the rest of us will restore meaning to my life.