Why Ernesto Valverde is the best man to take Barcelona forward
Much has been expressed about Ernesto Valverde's tenure at Barcelona. Both good and bad. As expected, the former Athletic Bilbao manager has experienced an eventful debut season at the Camp Nou. Yet he is handling the pressure admirably while continuing to produce fine results.
Like Bayern Munich in the Bundesliga and Juventus in Serie A, Barcelona is accustomed to domestic domination. Seven La Liga titles in the past ten seasons tells the story. That's in a competition which parades the two Madrid giants: Real and Atletico. Unlike Italy's Old Lady, though, Blaugrana have also achieved continental success in recent times. Three Champions League titles in the last decade cemented their status on the European stage.
Since 2008, some of Europe's top managers have been at the Camp Nou helm. However, many believed Barcelona was the only team which could coach itself. The Catalan giants played beautiful football, made possible by great talents such as Xavi Hernandez, Andres Iniesta, Neymar, Luis Suarez and most importantly, Lionel Messi. Surely, then, Barca could have won any game without the manager's input?
A coach doesn't contribute to Messi embarking on a mazy run to score in an important match. The boss can't give Xavi or Iniesta the vision to play a defence-splitting pass. Neither can they ensure Suarez buries the ball in the net. The Naysayers were soon proven wrong, though. Gerardo ''Tata'' Martino flopped at Barcelona, leaving after just one season in charge.
Luis Enrique replaced Martino. There was an instant transformation. Everything returned to normal. Blaugrana started playing wonderful, winning football again. They broke records too.
But despite Enrique's best efforts, results tailed off. He also had to leave. The baton was passed to Valverde.
Arriving from the comfort of Bilbao, Valverde had big shoes to fill at Barcelona. Matching the high standards set by his predecessors, most notably Pep Guardiola, was a daunting task. Losing Neymar, who was an integral part of the fearsome front three alongside Messi and Suarez, rocked Barca's boat last summer.
Valverde, however, took it all in his stride. He reshaped the Catalans, enabling them to adjust following Neymar's departure to Paris Saint-Germain. After losing to bitter rivals Real Madrid in the Spanish Super Cup, Barca quickly returned to business as usual.
Valverde was influential. He improved the squad, signing Paulinho, Ousmane Dembele and later Philippe Coutinho. All have since proven great additions. Blaugrana became a tightly-knit unit once again. They were unbeatable. Suarez gradually regained top form. The Barca boss was getting the best from Messi, too.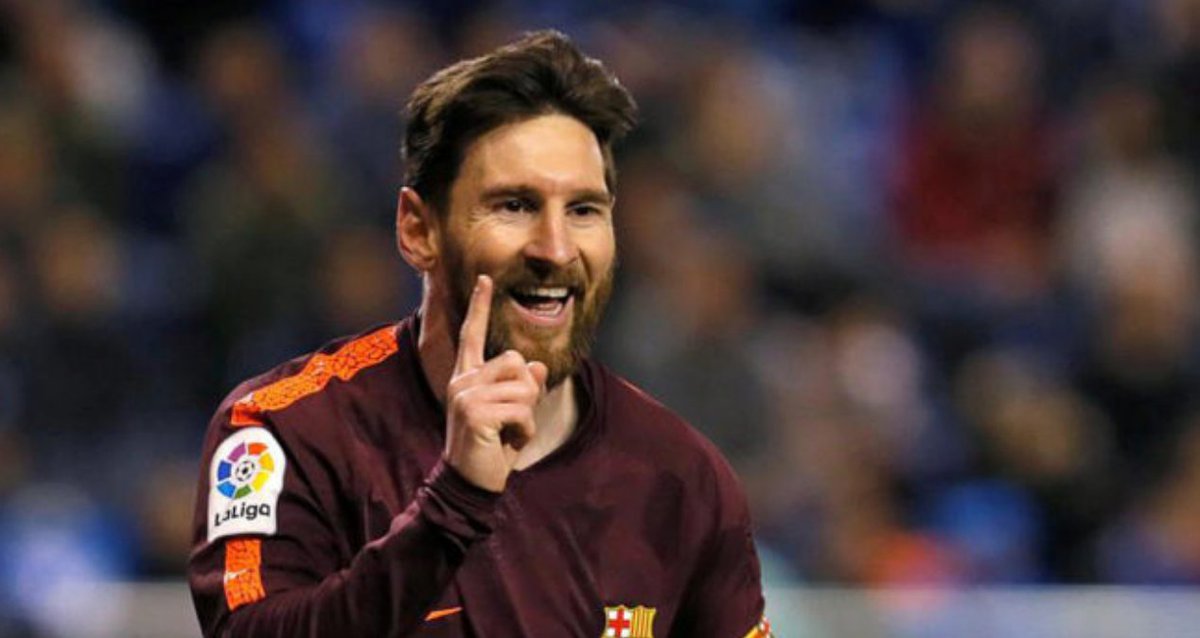 The number of trophies won since Lionel Messi's Barcelona debut 🏆:
Real Madrid: 18
Lionel Messi: 31
Greatest. Of. All. Time. 🐐🐐🐐🐐
https://t.co/y1i5UeaE0w
Barcelona remain undefeated in La Liga this season. Having won 26 out of 34 games, the title was reclaimed on Sunday. The Copa del Rey is also in the bag. The only target Valverde didn't meet was winning the Champions League. Defeat to Roma still hurts.
No club can conquer Europe every year, though. Even the back-to-back defending champions, Real, struggled in recent times. The Galacticos had a 12-year dry spell before lifting the trophy in 2014.
Although winning the Champions League is the real measure of success, domestic honours remain a significant prize. When a manager steers his team to the double at the first attempt, he deserves praise, not criticism.
Yet, there is always room for improvement. Barcelona made some big mistakes in the second leg against Roma, leading to quarter-final elimination. Valverde's reign shouldn't end as a result, though. The team had one bad day. It can happen to any side. Recovering from disappointment will make the coach stronger moving forward.
Which of today's managers would deliver Champions League success in his first season at a club? Guardiola hasn't won the competition since 2011. He has had five barren years at Bayern Munich and Manchester City. His rival, Jose Mourinho, last lifted Europe's most prestigious club trophy eight seasons ago at Inter Milan.
Valverde has earned extra time in Barcelona's dugout. Having already laid the foundations, he can achieve greater success in the coming years. He is no doubt the best man to lead Blaugrana.