Can Tammy Abraham replace Harry Kane for England at Euro 2020?
Tammy Abraham wouldn't mind stepping into Harry Kane's shoes for Euro 2020.
As you read this, Tottenham Hotspur is in a serious mess. They're 30 points away from the Premier League summit and nine points adrift of fourth-placed Chelsea. With a title dream gone with Mauricio Pochettino, Spurs' ambition of finishing among the top four took a serious hit when it was revealed Harry Kane might not feature again this season due to injury.
Spurs' problems might soon become England's when the campaign concludes. The Three Lions are due to challenge for a European title this year. But they risk doing that without their skipper and talisman. The English goal-machine is likely to still be recovering when the Euro 2020 commences in June.
While Spurs sweat over their weakened goal-threat, Gareth Southgate's mind must ponder over who can replace Kane for England. Can they count on Tammy Abraham?
Towards 2019's end, Abraham had to make a major decision regarding his international career. The Chelsea striker was sought after by Nigeria [his fatherland], but he opted to represent England instead.
So far, Abraham had carried Chelsea's scoring responsibilities with grace and efficiency. The 22-year-old has plundered 15 goals in all competitions to help Frank Lampard's young side remain in contention for a top-four finish.
Kane's injury has opened the door of the England squad to someone like Abraham. But can Abraham really replace the Spurs star?
Without doubt, Abraham has done well for himself and for his club. Importantly, Chelsea is reaping the fruits of their academy graduate. Compared to Alvaro Morata, on whom the West London club spent upwards of £60 million to sign from Real Madrid, Abraham has done brilliantly. The Spaniard managed 15 goals in 48 appearances in his first season [2017/18], Abraham has scored that many in 29 games.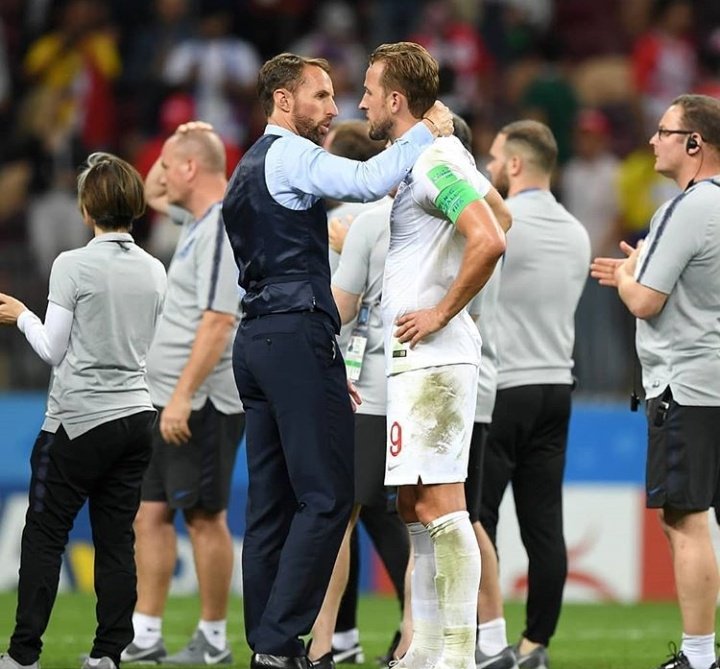 Tammy Abraham ready to seize England chance after Kane injury:
"For me of course I look up to Harry Kane, I'm gutted he is injured. Hopefully he will be back for the Euros. For me I am just focusing on Chelsea, going out there every game and doing my best."
#CFC
https://t.co/TRI2LmPHAZ
Odds against
Bringing that form to the England squad is another matter; Southgate would be well wary of that. Experience has taught everyone that club form is usually scarcely reproduced with the national team. Someone like Lionel Messi will concur.
Abraham can also be considered a newbie in the English senior team. The Three Lions are blessed with a handful of truly impressive centre-forwards. Surprisingly, Kane isn't even the most prolific English striker in the league this season; Jamie Vardy is, with 17 goals. The Leicester hero simply can no longer be ignored by Southgate. Marcus Rashford has found some consistency in front of goal for Manchester United – the 22-year-old is already on 14 for the campaign. An outsider who's pushing for inclusion in the England squad is Southampton's Danny Ings. The former Liverpool man has as many League goals as Rashford.
On paper Abraham can be placed third on the strikers pecking order for England, considering Kane's absence. Rashford and Vardy will battle for first and second.
It must be clearly stated that Kane isn't completely ruled out for Euro 2020 just yet. If he eventually gets fit enough to compete it raises the question on which strikers can get on the plane to the Euros.
If Vardy, Rashford, and Ings, continue their rich vein of form the table would seriously shake if Kane returns to full fitness in April like is widely being anticipated. In that case, some of these strikers may not even get an invite to Euro 2020. Abraham would be elated to get an invite. Someone like Callum Wilson is out to of reckoning whether or not Kane makes it back on time.
In Abraham's case, we can't overlook the effect of playing well for a top side like Chelsea. Away from Stamford Bridge, he scored 48 goals in 78 Championship games without getting a look at by national team gaffers. Today, he's most likely going to feature in his first major tournament at international level. Perhaps Kane's boots are too big to fill at the moment. But the England bench isn't the worst place to sit and wait...