Expect worse from Pogba, Mourinho and Manchester United: Unless...
After losing 3-1 to West Ham United on Saturday, Manchester United have had their joint-worst start to a season since Sir Alex Ferguson faced the threat of the sack back in 1989-90. Negative events both on and off the pitch have overshadowed any positives the Red Devils have shown in the 2018-19 early goings. But the tone was set by the manager even before the campaign began...
Two seasons ago, former United manager David Moyes stated that it was likely going to be a bad season for Sunderland whom he managed at the time. Guess what? The Black Cats ended up getting relegated under his watch.
In the same vein, when José Mourinho indicated at the beginning of this season that United would struggle, he was making a prophecy that is also coming true. Of course, United are by no means a relegation candidate. But going through another season without a trophy and failing to finish in the top four could be just as painful for the club's faithful.
So far, unfolding events suggests things are going according to the manager's expectations. He at least deserves some credit for being able to foresee future events and forewarn every one about the impending gloom.
When a man has a history of losing his dressing room and then his job, in two of his last three roles, he should have learnt enough to know what to expect. His third season at United has not disappointed so far.
First it was disagreements with Anthony Martial in pre-season. Then there has been the issue of most players in the team failing to give their best as results on the pitch have mostly been less than satisfactory.
The latest spat with Paul Pogba which has got the football world talking about United for all the wrong reasons. It's another unnecessary distraction that can only hurt the club.
For Pogba, when a player comes out to state that he will be fined if he says what is on his mind about the situation at the club, one would have to wonder how bad things are behind the scenes. Many United fans have often criticised the 25-year-old for his output on the pitch, but do they care to know why?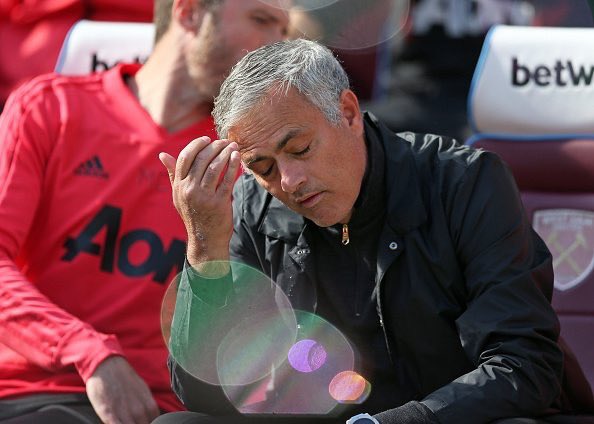 Pogba's quality is certainly not in doubt. United do not break transfer records to sign a flash in the pan. When Sir Alex Ferguson didn't see his quality, he went to Italy and proved to everyone he was special. Yes, he may not be at the level of Lionel Messi and Cristiano Ronaldo, but he is certainly not far behind. That's why he has shared the FIFA Best XI with them in the past...
He starred for a Juventus team that dominated Serie A and Europe as they got to the Champions League final, while the Red Devils were struggling. He then moved to England. But things have not been quite the same, despite achieving relative success here and there. Like the whole team under the Portuguese manager, it's been mostly a battle to stay relevant.
One thing is clear though, things are not going well behind the scenes. That explains his "when you're not happy, you can't give your best." statement. Ordinarily, that should sound an alarm.
Whose responsibility is it to keep his players happy and get the best out of them? Or what do you mean by a player's manager? The person is supposed to manage the player, right? Okay. Last time I checked, stripping a player of the captain's armband is certainly not the best way to make him happy. If anything, in most cases, it can only achieve the opposite effect. And that affects the club as a whole negatively.
So what must be done to arrest this downward spiral before things get out of hand?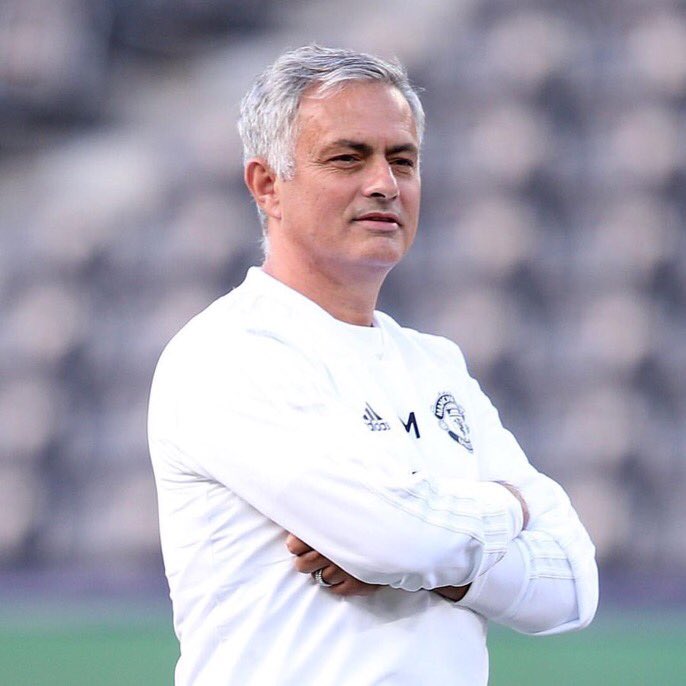 Manchester United staff believe José Mourinho could be sacked by the end of this week. (Source: Daily Mail)
https://t.co/oUrObYN2u9
One of Mourinho or Pogba needs to leave the club.
Apparently, the duo cannot work together. Their relationship is not yielding the best results for the club. A change has become necessary for United. Like Mourinho has rightly stated, "no player is bigger than Manchester United." Similarly, no manager is.
The club hierarchy needs to do more.
Unnecessary interruption is one thing, but standing by and watching things deteriorate is another. The club hierarchy needs to intervene quickly; to help both players and coaches work smoothly together.
The manager (whether new or existing one) should be backed with resources to bring in quality additions to the squad. Mourinho made it clear he needed to bolster his centre-back options. If Edward Woodward entrusted his manager with the funds to bring in a new defender, you'd imagine a Harry Maguire, or even a Jerome Boateng would currently be wearing United red. That isn't the case, it was a poor summer.
All parties need to pull their weight to ensure there is smooth sailing on and off the pitch. At the moment, it appears the trio of players, managers and the club hierarchy are pulling in different directions or at least they are not pulling hard enough in the same direction. In the end, all hands must be on deck and the saying, "United we stand...," must be adhered to for things to improve.