Can the FA Cup lead the way when football resumes?
Completing the 2019/20 FA Cup should be the easiest task for English football whenever play resumes.
Europe faces little in the way of good news at this stage of the Covid-19 pandemic. Countries are shutting down, restricting travel, assembly, education and commerce. Football halted indefinitely in all but a few leagues, such as England's National League, the top tier in non-league football, the Turkish Super Lig and Russian Premier League. Obviously, the priority should be to limit the coronavirus' impact while medical researchers scramble to develop a vaccine. At some stage, hopefully sooner than later, life will transition back to normal. In football, as many questions as competitions can be asked regarding what that transition entails?
For leagues and international tournaments, it will be complicated. Each federation acts independently. Some may resume their campaigns. Others may cancel their season altogether, a few announcing champions and sides to be promoted or relegated, some vacating titles and foregoing promotion/relegation. The Bundesliga may expand to as many as 22 teams, allowing for promotion without relegating anyone. UEFA faces a greater challenge in synthesising all those independent choices into a coherent plan to either complete or cancel the current Champions and Europa Leagues while playing or postponing the European Championships, not to mention potentially rejigging the summer transfer window and Financial Fair Play regulations.
In England, the National League and a few divisions just below, elected to continue playing, concerned about their financial future. A prolonged suspension of play affects clubs who rely almost solely on gate receipts far more than it does top-flight sides who glean massive sponsorship and broadcasting fees. Foolish as it may seem to risk player, staff and fans' health, it was worthwhile to these divisions to roll the dice.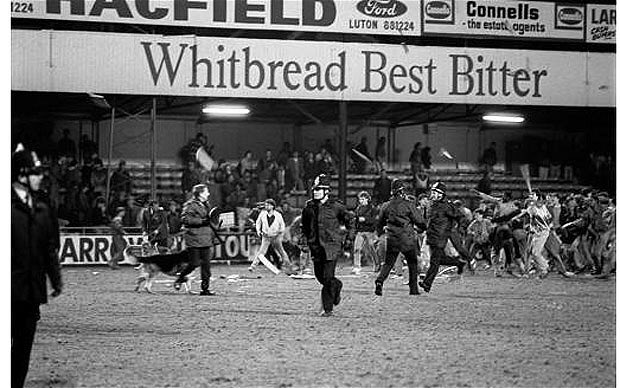 While many competitions can expect to face numerous challenges to either kickstart their current campaigns or begin anew, circumstances favour a fairly smooth transition for the FA Cup. Notorious for its giant-killing proclivities, the game's oldest tournament can count itself fortunate this iteration lacked the usual upsets. As a happy consequence, the quarterfinals exclusively feature Premier League teams.
With only top-flight teams remaining in the final eight, the Football Association need only coordinate the tournament's resumption with the Premier League. In addition, since the Premier League typically doesn't join the following tournament until the New Year, the final three rounds can be scheduled using preseason or EFL Cup dates if the current season is cancelled and play doesn't resume until August or September.
At worst, the Premier League can allow matches to be played on league dates in the calendar, rescheduling matches as necessary for the clubs involved. In a worst-case scenario in which the 2019/20 Premier League season is cancelled and the 2020/21 campaign delayed, the deciding match could be incorporated into the holiday fixtures. Imagine the excitement a Boxing Day or New Year's cup final at Wembley might generate.
With clubs starting afresh when the quarters are eventually staged, anything might happen. Norwich faces near-certain relegation whatever becomes of the season. Were the Canaries to carve a path to Wembley and win, like Wigan in 2013, Daniel Farke might redeem an otherwise forgettable season. A final between London rivals Arsenal and Chelsea with Mikel Arteta in the technical area and Callum Hudson-Odoi on the pitch might be the most appropriate outcome. It would be the perfect way for football to celebrate a hard-fought victory over Covid-19 and, when all is said and done, we will all be searching for reasons to celebrate.