Fernando Llorente needs a chance to impress at Tottenham
LLorente has featured in just 18 Premier League games for Tottenham since his switch from Swansea in 2017
Just two seasons ago Fernando Llorente was enjoying a successful maiden Premier League season. The Spanish international joined Swansea City in August 2016, having played for Athletic Bilbao, Juventus and Sevilla. He went onto score 15 times in 33 Premier League appearances for the Swans, ultimately helping the Welsh team to survive the drop at the end of the 2016/17 campaign. Unfortunately for Swansea, his form didn't go unnoticed, and after a summer of intense speculation, Llorente signed a two-year deal with Tottenham on deadline day of 2017.
Fast forward almost 18 months, and the striker's move to London hasn't worked out as both the player and the club would have imagined. The 33-year-old has scored just six goals for Spurs (with only one coming in the Premier League). So far this term Llorente has played just 13 minutes of league football, coming on as a late substitute against both Watford and West Ham. Unsurprisingly, given his lack of game time, the striker has failed to find the back of the net in 2018/19.
It was widely accepted when the deal for Llorente to join Tottenham was announced, that the former Swansea man would be used as a back-up to prolific scorer Harry Kane. Llorente gives manager Mauricio Pochettino a different option with his aerial prowess, but it seems that the Argentinian coach isn't keen on using that option. Although the 2010 World Cup winner did appear for the last eight minutes in Spurs' Champions League draw with Barcelona during the week, he was left out of the latest Premier League matchday squad against Leicester, despite Kane being rested for the encounter.
Llorente is right if he feels hard done by in the lack of game time that he has had. As well as being overlooked when Kane isn't on the pitch, his manager choosing to substitute on left-back Danny Rose instead of him, when chasing a two-goal deficit against North London rivals Arsenal at the start of the month, acts as an indication that he will be best searching elsewhere for much needed time on the pitch.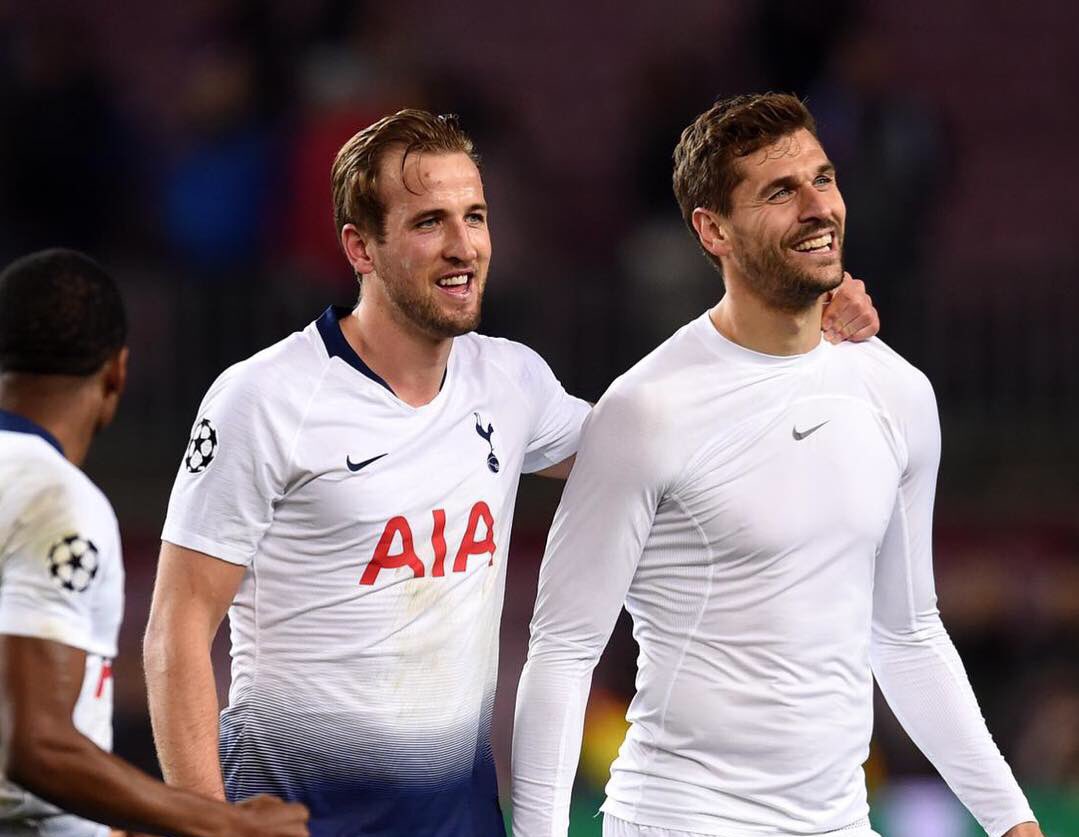 Llorente is approaching 34 years of age, so his next move could arguably one of the most important of his career. The striker is out of contract at White Hart Lane (or Wembley) in the summer, and given the lack of chances that he is getting under Pochettino, it is unlikely that he will be offered a new deal. With the January transfer window coming up, a loan deal may just be the best option for the Spaniard. It will give him the chance to get himself into the shop window and broaden his options come the summer. Given his proven goalscoring record with Swansea, many teams from both England and abroad will be interested in taking him. However, whether Spurs will allow a loan move, or demand a permanent move to prevent the player leaving on a free transfer in the summer is still to be seen.
The one thing that the Llorente situation could affect for Tottenham is their search for a backup option to Kane. With the England forward almost guaranteed to start every week, where will Spurs find a player capable of stepping in for the academy product, but who is also happy to sit on the bench? Players may see the situation that Llorente is in now, and decide that they would rather play regular football at another club. The fact that Llorente has had hardly any game time this season, even when Kane hasn't played, will only worsen their cause. It's the catch 22 that a few clubs will find themselves in both now and in the future.
One thing is for sure is that if Llorente wants to refind the goalscoring touch that he had in South Wales, then he needs to demand more game time or a move away from Spurs.