Five MLS players who possess Premier League quality
The MLS playoffs are down to four teams. There is talent to be found in this league. A few, young and old, have the ability to thrive in the Premier League.
I'm not talking about the likes of Jozy Altidore, who tried and failed to make an impact in England in their prime. Rather, it's players who, given a fair chance for the first time, have the potential to set the Premier League alight. Here are five.
Josef Martinez
The Venezuelan striker has been in red-hot form for MLS's newest side, Atlanta United. He is a technically gifted player as well as a prolific goal scorer. Martinez had spent two years in the Swiss League and another three at Torino before joining Atlanta. Martinez didn't have the greatest of times in Serie A, scoring
just 13 goals
in 76 appearances.
In Major League Soccer, admittedly against lesser competition, his quality is really showing through. Pace and close control make him a real nuisance for any MLS defender. His finishing makes life as an MLS goalkeeper very difficult.
Limited by injury, Martinez had 20 goals in 22 matches for United. His attacking form, as well as
the team's
, attracted record-breaking numbers to the Mercedes-Benz Stadium. If 70,000+ show up for a soccer match in the US, it must be something special.
Most suited to: Everton, Watford
Michael Bradley
Bradley is the exception to the first-timer rule. He came to Aston Villa on loan from Borussia Monchengladbach in January 2o11. He made only three appearances in Alex McLeish's troubled side. That was followed by a season wherein his marauding style won over Chievo fans in Serie A. He was sold to Roma after one season but injury hampered his progress there.
He's become a consummate field general with Toronto FC since his return to MLS. It's safe to say his physical approach would fare better in the Premier League than his father's managerial talents did.
Bob Bradley was sacked as Swansea manager after just 2 months in charge. Although results, as in none, were the reason he was let go, rumours did the rounds that he was looking to bring his son over from Toronto to play in his flimsy midfield. Bob never made it to a transfer window. Michael stayed with TFC. The team romped to the Supporter's Shield in the regular season and are heavy favourites to win their first MLS Cup in December.
Bradley's physicality and attacking nous would make him a useful addition to any English side. He demonstrated his ability against Mexico, over the summer. His exquisitely chipped ball, over Guillermo Ochoa, from miles out gave the US the lead.

Most suited to: Newcastle, Swansea


Bradley Wright-Phillips


From one Bradley to another. Shaun Wright-Phillips lesser known brother, on these shores at least, has a very positive reputation as a consistent goal scorer for the New York Red Bulls.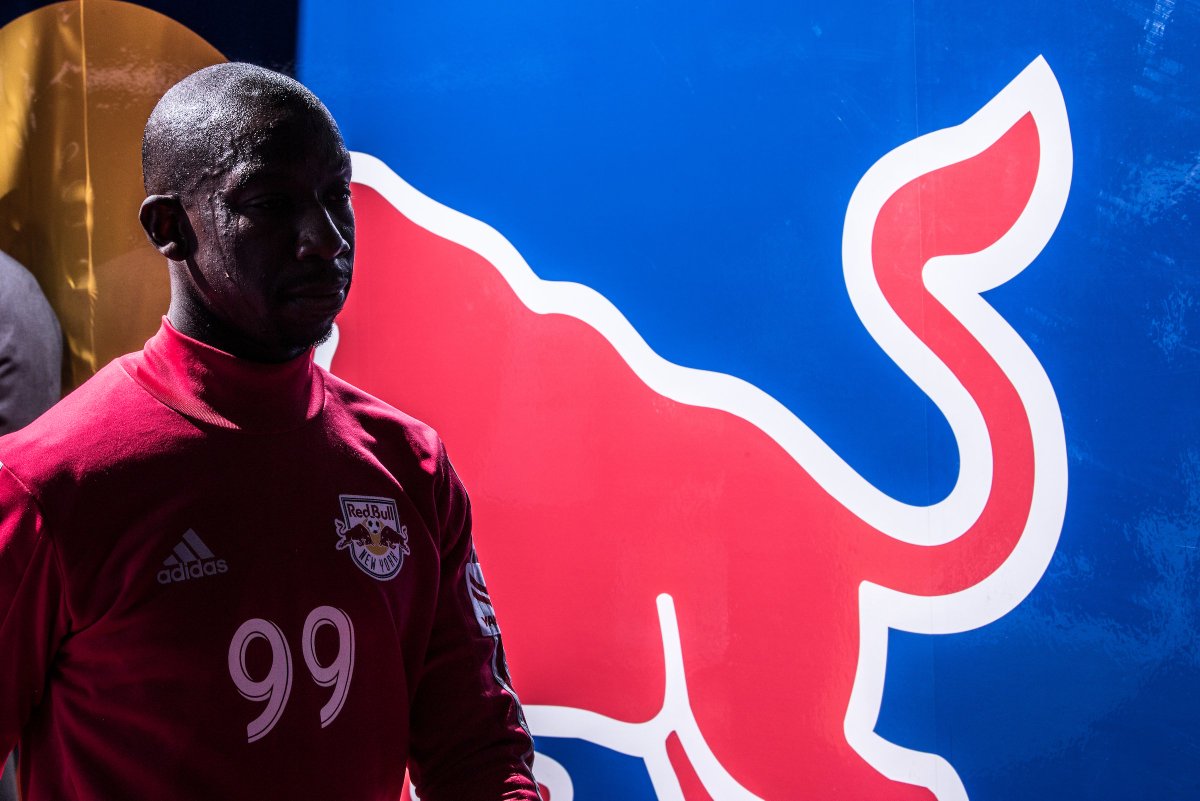 After a frustrating start to his career in England with Manchester City and Southampton, BWP ended up in New York via Plymouth, Charlton and Brentford. He was just 24 when he left Southampton in 2009, perhaps thrown in the deep end too soon.

In the lower tiers of the Football League and in MLS, he's always had a strong scoring rate. The Englishman scores more than once every two games for the Red Bulls in the MLS. His physicality and pace earn him those scoring opportunities. At 32, the positioning he learned from Thierry Henry can be added to his formidable skill set.

Most suited to: Crystal Palace, Newcastle


Jack Harrison


Here's another Englishman living in the Big Apple. Harrison spent his pre-teen years in Manchester United's youth system before moving to Manhattan in 2013. A season with the Wake Forest University squad in North Carolina caught many an eye. Chicago Fire claimed the skilful winger with an eye for goal in the MLS SuperDraft. Before he could settle, Manchester City affiliate NYCFC dealt for his rights.

Learning from Patrick Vieira, Andrea Pirlo, Frank Lampard, and David Villa has the youngster touted for a return to his homeland after impressing in the MLS. Ten goals in 37 appearances for New York City, just eliminated from the MLS playoffs by Columbus Crew, may have impressed clubs on this side of the Atlantic.

Most suited to: Leicester, Southampton, Bournemouth


David Villa


Yes, he's 35. So was Zlatan Ibrahimovic when he arrived at Old Trafford. In three seasons in MLS, the Spaniard has proven he's still got it, carrying the load for Andrea Pirlo and Frank Lampard along the way.

The former Valencia, Barcelona and Atletico Madrid striker captains City and is a huge favourite. His age and lack of pace won't impress the Premier League's top sides but he surely can do better than Jermaine Defoe with a club like Bournemouth. He would also be a valuable impact sub.

Villa has the ability to play deeper because of his excellent passing range and link-up play. Yet, he's as prolific as he's ever been in terms of goal scoring. It would be worth a two-month loan during the MLS off-season for a club to take a chance on him.

Most suited to: Man City of course, but also Arsenal or

Huddersfield

.