Fiyako Tomori: The crowning jewel for Chelsea
Fiyako Tomori has been in excellent form of late as the Frank Lampard era goes from strength-to-strength.
Background Image Via: Flickr/Ben Sutherland. CC BY 2.0.
When Frank Lampard took over the reins at Chelsea, nobody really knew what to expect. With a transfer ban looming over the London club's head, the Blues cult hero was expected to dip into the fountain of youth at Stamford Bridge - and my has he...
Tammy Abraham has taken the Premier League by storm, sitting joint-top in the Premier League Golden Boot race with eight strikes. Mason Mount's sheer on-ball genius has been a breath of fresh air for the Chelsea supporters, while Callum Hudson-Odoi continues to work his way back to full fitness. Then you have the icing atop the cake; Fiyako Tomori.
There's no question that the Canadian-born-Englishman was viewed as the wildcard within this Chelsea setup. However, an injury to Antonio Rudiger coupled with some poor form from Kurt Zouma gave Tomori his opening. The 21-year-old simply hasn't looked back since.
Although just ten games into his career with Chelsea, Tomori couldn't have looked more at home. Strong, great in the air and an excellent reader of the game, the centre-half has all the attributes. His absolute thunderbolt against Wolverhampton Wanderers also proves his goal-scoring instincts and while many expected it would be Reece James to force his way into the starting line-up, it's Tomori who has shone brightest.
I guess all that's missing thus far is the lack of clean sheets. Just two have been kept in his six Premier League starts thus far. They both came in home games against Brighton and Newcastle, though Chelsea's next fixture against Burnley gives an excellent opportunity for him to keep a third.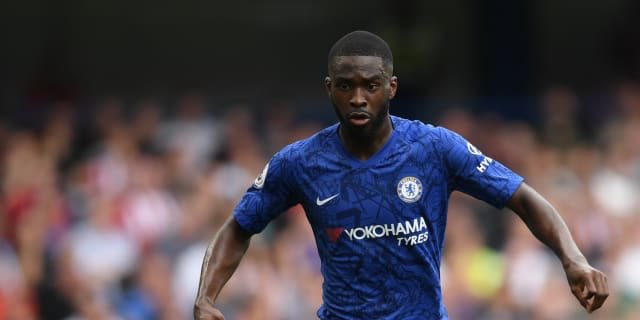 Fiyako Tomori has won more Tackles than Van Dijk and Maguire .
Has more interceptions than Alderweireld and Laporte
He's only played 3 games.
https://t.co/C2xNWbdnAY
So who deserves all the credit? Lampard, first and foremost. Although Tomori donned Hull City colours 26 times in the 2017/18 term, it was his time with 'Super Frank' at Derby County where the defender began to earn his stripes. He played 55 in 2018/19 for The Rams, with regular playing time via the loan system proving to be the making of a supremely classy young man.
On October 3rd, having played just five Premier League matches, Tomori had earned his first England call-up. There's no doubt that Gareth Southgate would have had one eye on the centre-half during his time at Derby, there's no comparison to proving yourself in the most competitive division in the world. Although Tomori didn't get on the field for the Three Lions, you can bet your bottom dollar that regular minutes for his country will start to flow. Who knows, perhaps during the November international break in just a few weeks' time?
For now, though, Tomori mustn't allow himself to be distracted. Rudiger will return from injury, Zouma will rediscover form while the transfer ban will be lifted. The 21-year-old must continue to show that he deserves to be the first pick at the heart of Chelsea's backline. That, first and foremost, is what's most important right now.
If he can keep grounded then everything else will fall into place. I've said it before and I'll say it again, these sanctions imposed on Chelsea could well be the best thing to happen at Stamford Bridge. Only a few expected it from Tomori, but blimey is he proving his worth...