Footballing Heroes - Who are the player's players?
Choosing one player to admire is like trying to pick which of your children you love the most; it's just not possible. However, the professionals tend to learn their trade by closely observing their idols and emulating their playing style - admit it, you've tried to re-create your favourite player's signature moves at every opportunity.

Here's some of the world's finest and their startling admissions as to who inspired them at a young age:


Xavi - Matt Le Tissier 


No need to re-read that chaps, the Spanish master distributor has admitted on several occasions that his entire family were besotted with Southampton's Matthew Le Tissier. You'd forgive the English youth of the day for idolising Le Tiss' somewhat lazy style but for one of the best midfielders of the modern game to admire him quite so much is very strange - I wonder if Xavi watches Soccer Saturday to catch a glimpse of his hero...?


Dimitar Berbatov - Alan Shearer
If you're from Newcastle or Blackburn, then Alan Shearer is no doubt one of those players you simply worship. His familiar 'big hand' goal celebration no doubt brightened your day, time after time but did you know that the 'Angel of North' was also adored by Bulgarian sulk master: Dimitar Berbatov.

Dimi B's playing style never resembled Shearer's in any way, shape or form but the stylish Bulgarian has admitted to sleeping in a Newcastle shirt with Alan's name on the back - tragic!


Manuel Neuer - Jens Lehmann


If you're a young German goalkeeper, you're not exactly struggling for idols are you? Bert Trautmann, Oliver Kahn, Harald Schumacher and Sepp Maiar immediately spring to mind as great goalkeeping Germans - Jens Lehmann isn't the first name on my list, frankly.

But for Manuel Neuer, Lehmann will always be the greatest. The former Arsenal 'keeper had some truly noteworthy seasons but is mostly remembered for his declining influence and left Arsene Wenger in a serious mess when he retired - thankfully, Neuer's decision making on the pitch is better than off it...


Marco Reus - Tomas Rosicky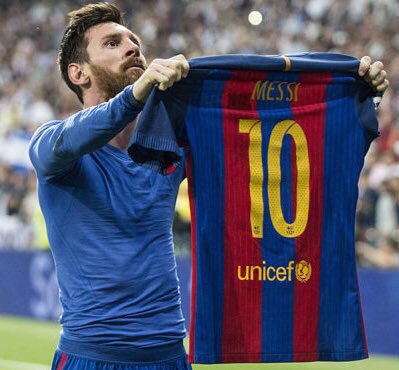 Now, when Marco Reus was a nipper, he spent ten years at Borrussia Dortmund and was afforded the chance to look directly up to his idol: Tomas Rosicky. The Czech international was somewhat under the radar at Dortmund but departed for Arsenal in the same year as Reus (2006) as the young German secured a move to Rot Weiss Ahlen.

How do we know Reus idolised Rosicky? Look at those sweatbands... Reus admitted himself that everything he did as a youngster was influenced by Tomas.


Cristiano Ronaldo - Cristiano Ronaldo


Did you expect anything else? CR7 is becoming quite well known for his self-admiring nature but to state that he has no particular footballing idol is something else. Most players in his youth team would've looked up to Portuguese greats such as Eusebio, Luis Figo and even Paulo Futre but Ronaldo focused wholly on his own development.

You could say that's a good thing as CR7 continues to compete for his position as the best player in the world in his early 30's but there must be someone Cristiano!?