For Mark Hughes, it's not the end, but it should be
Image used under Creative Commons. Via Chensiyuan
Ah, the good old managerial merry-go-round. It was in full swing once again this week as Mark Hughes finally lost his job as Southampton manager, making it three sackings in a row and his fifth lost job in nine years.
Although there are so many good things to adore about our beautiful game, and while the Premier League is still regarded by many as the best in the world, the fact that Hughes will no doubt walk into another job as soon as an opening appears really irks me.
The Welshman's tactics are highly aesthetically pleasing. He's one of the old-school bunch in that regard. Hughes adopts a defence-first mindset. That cautious approach just doesn't wash in this day and age no matter how much money is spent - particularly in the long-term, just ask Jose Mourinho how he's faring on a huge budget.
However, it's the short stints which mean Hughes will find himself back in employment in the not too distant future. Manager's like him have this unique skill set which often tends to work with Premier League teams who are battling relegation. I also put the likes of Sam Allardyce, Roy Hodgson and Tony Pulis in the same bracket.
What happens is, a club will find themselves trying to avoid the dreaded drop and hit the panic button by sacking their current manager. Then, said club will go out and find a 'wise old head' with 'Premier League experience', hand them a long-term contract, likely remain in the top tier and struggle immediately for any form whatsoever hereafter. Rinse and repeat.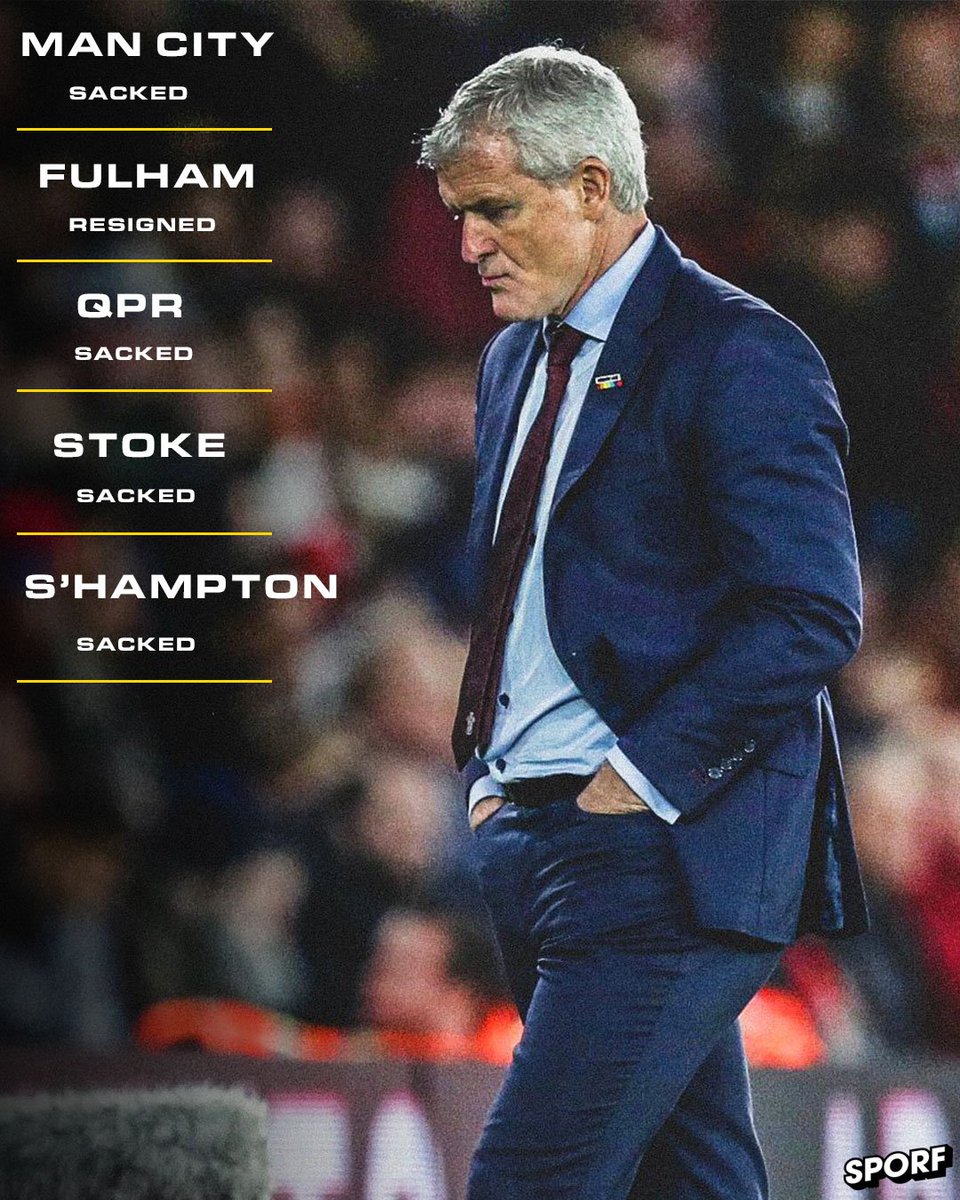 🏴󠁧󠁢󠁷󠁬󠁳󠁿 Mark Hughes has been paid an estimated £18m in compensation from being sacked by Man City, QPR, Stoke & Southampton since 2009.
😳 Wow.
https://t.co/WXMI8fHhhk
It's worth noting that Hughes is nowhere close to being the worst of the bunch, it's just that he's the current topic of conversation due to just losing his job. When you look at his record, though, it's just appalling. He's had five jobs in less than a decade and picked up almost £20million in compensation. Although he's taking regular beatings out on the football field, his bank account is growing - rapidly. That's before you take his regular wages into consideration...
The embarrassment of riches is exactly why I don't blame the manager's themselves. I look directly to the clubs who are employing the same old guys, year-in-year-out. Sure, football is more of a business than it ever was, but why not take a punt on a young up-and-comer? Look at AFC Bournemouth under Eddie Howe, they're flying, as are Everton with Marco Silva at the helm. The game is all about risk-reward. Is it any wonder that the same sides find themselves relegated one year, earning promotion back to the top flight a season or two later? It's certainly not a coincidence...
I guess what I'm trying to say is that I'd just like to see a bit more ambition. To an extent, Huddersfield are an excellent example. They're struggling right now, but it looks as though David Wagner's job is safe. The German is a bright-minded coach who's only just starting his managerial career really, but the players enjoy battling and working for him, and that's why they have as good-a-shot at any at surviving in the Premier League.
You can bet that around February/March time when the walls start closing in, someone will lose their job and Sparky will find himself back at the helm with another rescue mission on his hands. I'm looking directly at you, Burnley, please don't do it...