Does Ashley Cole have enough left in the tank to help Frank Lampard?
The most common advice for new writers is 'write what you know'. Similarly, retired players embarking on managerial careers often draw on their former clubs for players and good counsel.
Sir Alex Ferguson loaned academy and fringe players to a host of bosses who used to play for him, not to mention son Darren when he began his coaching career. Sunderland's collection of United alumni began when Steve Bruce was in charge but continued after the legendary Scot's retirement. David Moyes took on Adnan Januzaj when he assumed the reins at the Stadium of Light a few seasons after his dreadful turn at Old Trafford.
At Rangers, Steven Gerrard took two Melwood players to Ibrox as well as two senior squad members. With his appointment, the two clubs struck a deal in which the former Reds captain has right of first refusal on Liverpool academy players going out on loan.
For Frank Lampard at Derby County, similar goodwill exists. Chelsea allowed him to play loanees Mason Mount and Fikayo Tomori in the club's EFL Cup tie. Tomori even scored. Unfortunately, it was an own goal on five minutes that gave the Blues the early lead on their way to a 3-2 victory.
Perhaps the gaffe caused Lamps to mull over the need for some experience in his lineup to calm nerves and keep young minds in focus. The Rams hold down the final playoff place in the Championship and harbour Premier League promotion hopes for the second consecutive campaign. With that in mind, Lampard reached out to bring a former teammate into the fold. Ashley Cole, late of MLS side LA Galaxy, signed for Derby County this week.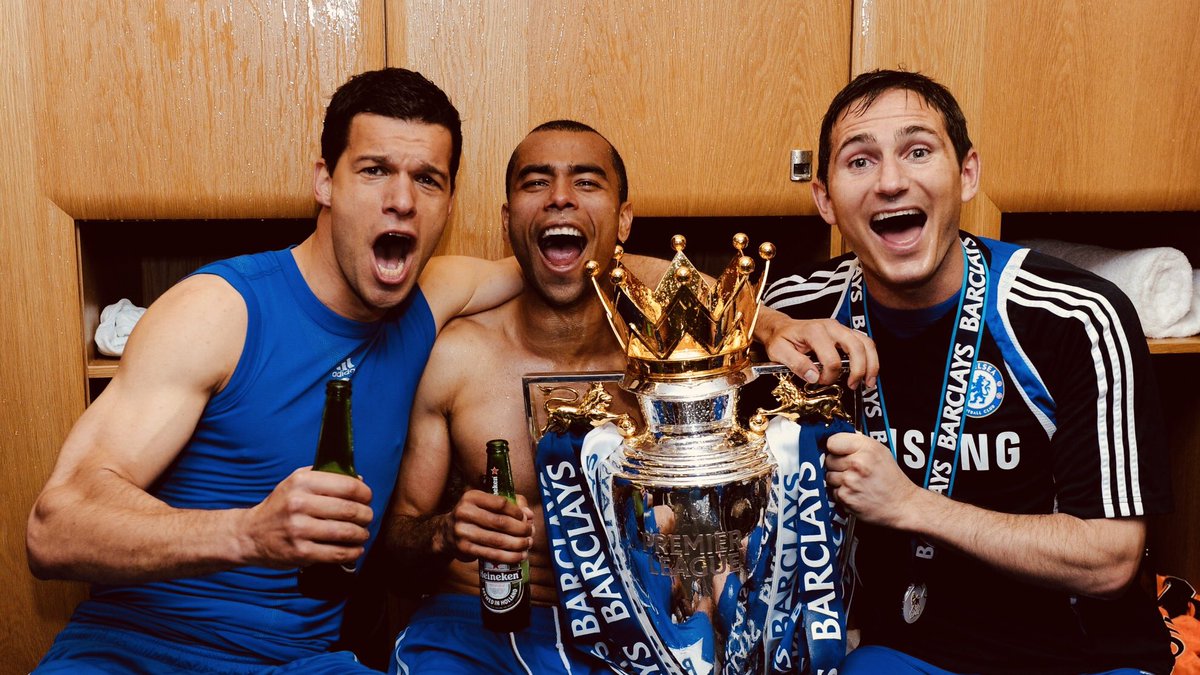 Ashley Cole is now a player for Frank Lampard. Aka, Frank Lampard now has a better LB at Derby County than Maurizio Sarri has at Chelsea.
https://t.co/ows58Yhldh
I wouldn't go so far as to call the rifleman a better left back than Marcos Alonso. In his day, unquestionably, but not today. Age has a way of catching up with us all. Even at 38, though, Cole brings certain qualities to the table.
First, the bad news. The erstwhile England international lacks his former pace and quickness. He's no longer the shutdown defender who denied wingers penetration and crosses from the right flank for eight seasons at Stamford Bridge.
At the other end, however, he remains a threat. With 20 seasons under his belt, Cole retains the precision to deliver perfectly weighted crosses into the box from the left flank. When Zlatan Ibrahimovic arrived in Los Angeles, fashionably late for the 2018 MLS season, he quickly learned to position himself to receive the Galaxy captain's service. The pair combined for a healthy percentage of the Swede's 20 strikes. Overall, Cole provided nine assists on the campaign. It was easily the best of his three with the Galaxy.
In his first two seasons in the United States, the franchise didn't have a true target man. Robbie Keane missed half the 2016 session, his last with the club. He still managed 10 goals but the English and Irishman never found any chemistry during the season. In 2017, striker Gyasi Zardes disappointed with just two goals. No.10 Giovanni dos Santos provided a half-dozen on penetrating runs from midfield or left wing. His game similar to Alexis Sanchez, the Mexican was never one to set up camp in the box. The primary goal source was Romain Alessandrini with 13 from the right wing. When Zlatan arrived, Cole finally had someone to finish his product.
Does Lampard think Cole's crosses might lead to more goals at Pride Park? Jack Marriott isn't known for heading the ball. He has two headed goals from ten this term and nodded home five in his breakout 33-goal campaign with League One Peterborough United in 2017/18. WhoScored.com notes his weakness in aerial duels. Twenty per cent is probably the best that can be expected from the 5' 8" dervish.
David Nugent is another story. The 5' 11" veteran has five headed goals from 16 in the past season-and-a-half in the Championship with Derby. The 33-year-old has just two tallies of any sort this term. Lampard may have it in mind that Cole can bring Nugent into play more in the final third. If the pair can hook up, Derby may separate themselves from the chasing pack and consolidate their grip on a playoff spot.
Time will tell whether the Chelsea legend's intuition is on the money.