Chelsea: 5 key factors resulting in season's mediocre start
Following on from Chelsea's glittering, record-breaking Premier League title success has so far proven remarkably difficult for everybody involved. It's often said that defending the crown is the toughest challenge, and the start to Chelsea's bid for consecutive triumphs hasn't offered much hope of the possibility. 

After watching their fourth defeat from 16 competitive matches, I picked out five imperative reasons for Chelsea's woes:


Poor recruitment by Chelsea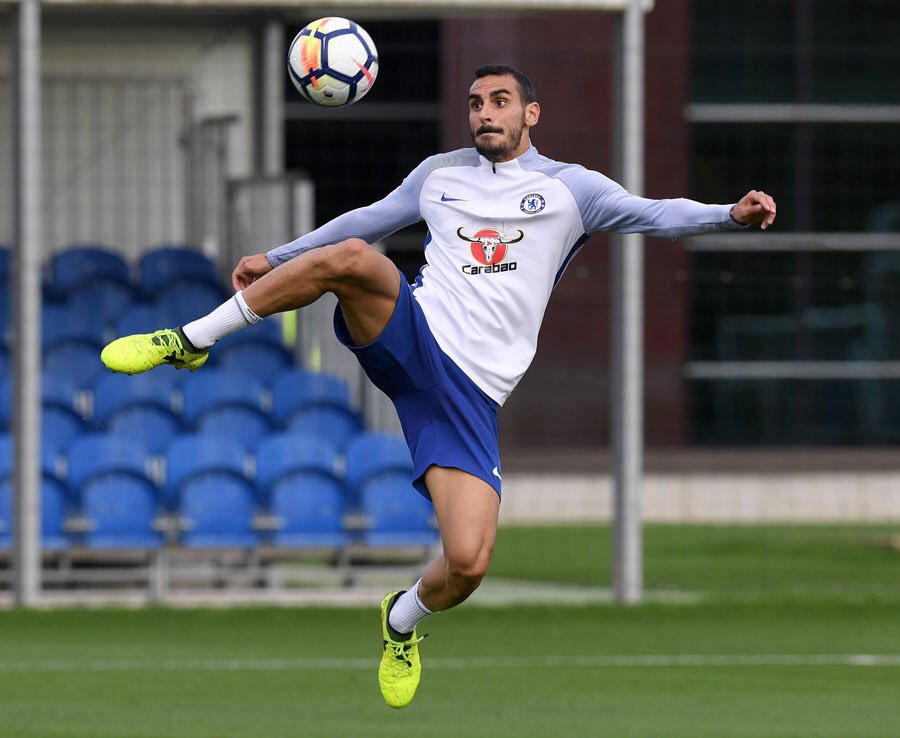 The trick to staying at the top of the rankings as a big football club is always to buy when you're strong. Along with allowing youth players to flourish, this tactic kept Sir Alex Ferguson's Man United competitive for 20 years.
When Chelsea won the league under Jose Mourinho in 2014/15, the club followed it up with a hideous summer of recruitment, with Pedro the only buy to genuinely improve the team. The following campaign saw the Blues very nearly finish in the bottom half of the table.
You'd think the board would have learned their lesson this time around, right? Wrong. Michael Emenalo and co dilly-dallyed with regards to potential swoops for
Romelu Lukaku
and Alex Sandro and ended up missing out. Alvaro Morata is a top player, no question about it, but the signing of highly-proven Lukaku should have been signed and sealed by that time. To make matters worse, Morata has essentially arrived as a replacement for last season's top scorer Diego Costa.
With regards to Alex Sandro, Chelsea haggled and waited around, instead being forced into a deadline day move for Davide Zappacosta. While Sandro was a proven quality wing-back at a European level, Zappacosta was essentially a second-rate Serie A full back.
Antonio Rudiger arrived to fill the void left by John Terry and Nathan Ake exiting, and he's settled in pretty well. Due to a mix of suspensions and injuries, he's featured more than plenty would have anticipated. But, realistically, is he much better than Kurt Zouma, who is just one year younger and was allowed to depart for Stoke on loan for the season?
To top it all off, a move for Leicester midfielder Danny Drinkwater was touch and go right until the last seconds of deadline day. Does he improve their starting line-up? Surely not.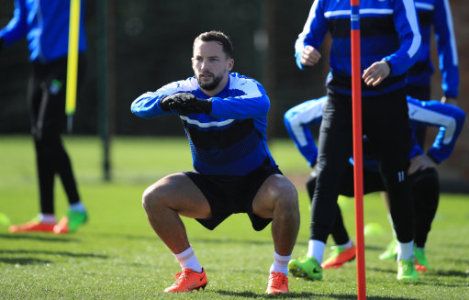 🗣Transfer Gossip
Danny Drinkwater is near a medical facility awaiting for Leicester and Chelsea to agree valuation fee,
#LCFC #
CFC
https://t.co/wQgspm5XHh
The sale of Nemanja Matic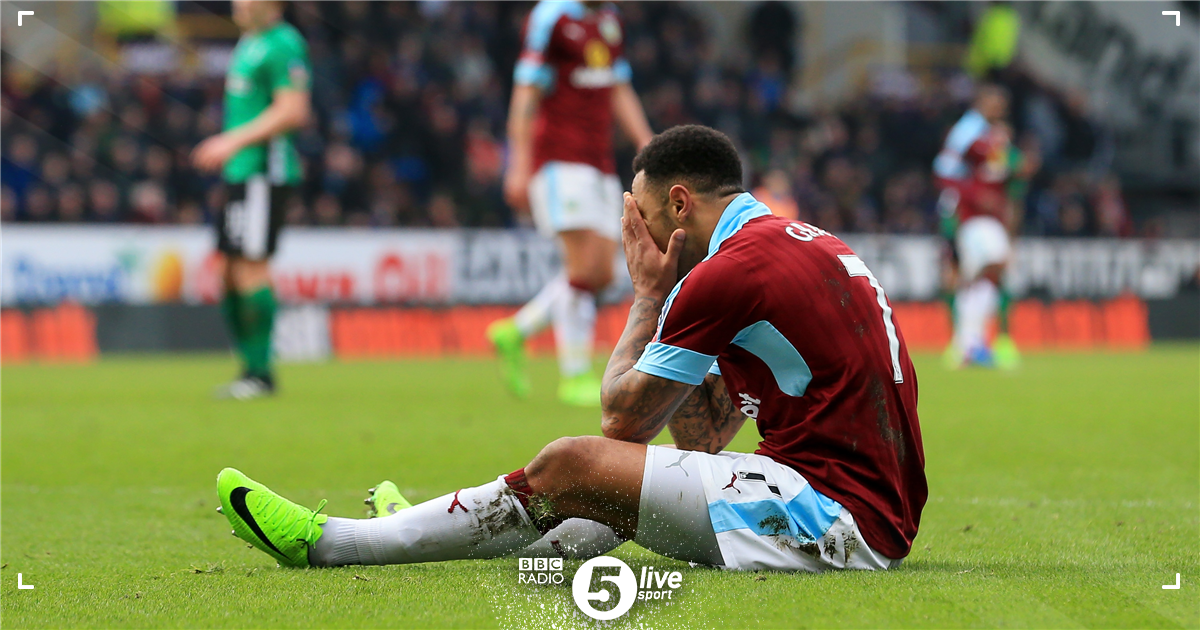 First Chelsea sell Matic to Man United.
Now Burnley let Andre Gray sign for Watford.
Will these transfers come back to haunt them?
https://t.co/QrAbA6bgOc
This was easily the most baffling transfer of the summer, and possibly one of the most confusing in Premier League history.
Serbian powerhouse Nemanja Matic had featured in 34 of Chelsea's 38 league games in their title-winning campaign. His telepathic relationship with N'Golo Kante was pivotal to the success of their widely-praised 3-4-3 formation. Not only did he operate as the brick wall ahead of Chelsea's three man defence, Matic helped begin free-flowing attacking moves with his accurate and expansive passing range.
Regardless of Conte's intention to sign Monaco midfielder Tiemoue Bakayoko, allowing a player to leave with two Premier League title wins from three full campaigns is odd. It becomes utterly crazy when you then consider that he was
sold to a direct league rival
under a manager he had flourished under previously.
All credit must go to Manchester United for somehow pulling this deal off, but Chelsea fans must be furious that this was allowed to take place.
Injuries to key players
Sometimes you're just plain unlucky as a football manager. Antonio Conte has already experienced crucial injuries to several of last season's key players, along with his two most expensive summer signings.

Eden Hazard missed the full pre-season schedule and opening three league games with an ankle injury sustained with Belgium. PFA Player of the Year N'Golo Kante returned from the second international break with a thigh injury, while Victor Moses hobbled off at Crystal Palace, each missing the next four matches at a minimum as it stands.

On top of those issues, Tiemoue Bakayoko missed the opening game with Burnley, while Alvaro Morata was forced to miss their loss to Crystal Palace.

While the majority of fans will complain that more depth should have been available, these players are vital to the Italian's set-up and it's difficult when you're virtually forced to keep chopping and changing.


Antonio Conte's indecisiveness
The thing that worries me about Conte right now is he doesn't seem to know his best 11/formation. He used same 11/formation to win title.
It's been very difficult to criticise Chelsea's boss Antonio Conte since his arrival in England. Initially, he had issues to overcome with his best team and formation, but his response to a downright embarrassing 3-0 loss at Arsenal ended up being the catalyst to a highly-successful year.

By no means has the beginning of this term been easy on the enigmatic Italian, especially taking the previous few points into consideration, but some of the blame must lie with him.

While it was almost certain that you could victoriously take a punt on Chelsea's starting line-up last season, it's the polar opposite now. The former Juventus boss has opted to switch between 3-4-3, 3-5-2 and 3-4-2-1 formations in both the Premier League and Champions League.

In the opening 10 league matches, he's already used 20 different players, some transferring between multiple positions. Throughout all 38 of last term's games, only 22 players featured, including those that appeared from the bench and in meaningless contests inbetween their title win at West Brom and their FA Cup final.

A lot of different factors haven't helped, but Chelsea's near-full strength side looked lost as they were decimated by Roma in the Champions League. Conte must find it in him to make a definitive decision on how he wants his team to set-up and motivate his players to find some consistency once more.


A distinct lack of leadership
Antonio Conte is worried that Chelsea are short of leaders in the dressing room as a result of the club's recent transfer dealings.[Times]
It's one of oldest clichés in football, but the most successful teams usually feature a broad amount of experience and influence in the dressing room.

While there's considerable young talents on show in world football, the balance needs to be right to get the best out of these stars. Even though there's no issues with Antonio Rudiger, Alvaro Morata and Tiemoue Bakayoko as individual players, this trio have an average age of just 24.

Looking at their current squad, Chelsea only have six first-team regulars above the age of 28. Of that lot, Willian, Pedro and Cesc Fabregas, while experienced, haven't garnered a reputation for inspiring any of the teams they've been involved in - the leaders have been elsewhere.

David Luiz stepped up regularly last season, but he's always benefitted from playing next to a big character. Brazil's 7-1 humiliation at the hands of Germany at the 2014 World Cup wasn't helped by Thiago Silva's absence, leaving Luiz as the commander.

The remaining two are Gary Cahill and Cesar Azpilicueta, the club captain and vice-captain. Both are solid options with experience at the top of level, no doubt about it, but they've been tucked in with cultured voices like John Terry, Branislav Ivanovic, Nemanja Matic and Diego Costa for several years.

Although it was the right call to move Terry and Ivanovic on, while Costa's relationship had become virtually unsustainable, failing to attract top players with similar qualities hasn't helped a difficult start to 2017/18.

While the season's far from over, the Blues were only one point behind Manchester City at this stage a year ago, despite several stutters. A top four place may give the illusion of prosperity right now, but a problematic nine point gap between them and City is the startling reality.