Gabriel Barbosa leading Flamengo to success
Gabriel Barbosa is a man reborn at Flamengo.
Long is the list of South American and, in particular, Brazilian players who have conquered the world. In addition to winning fans in foreign lands, they remain adored at home and inspire coming generations. It's therefore understandable that a young Gabriel Barbosa was over the moon when Inter signed him in 2016. It was a dream come true. Unfortunately, dreams occasionally drift into nightmares.
A combination of factors worked against the young Brazilian. To start, Inter's poor form continued unabated after his arrival. For a team that won the treble in 2010, making the top four was now a struggle. For his part, the player could not find the back of the net. Fitness concerns played a part too. With the Nerazzurri desperate for results, Barbosa was sent out on loan. At Benfica, things didn't improve. The loan spell was cut short. Gabi-no-goal returned to Brazil in January 2018 to start all over again.
Two seasons on and the story has changed. Gabigol is now back to the player who caught the football world's attention.
With 21 goals in 24 league games for Flamengo, this term, the 23-year-old's battered image is rebuilt. The Rubro-Negro are 10 points clear in the Campeonato race with five games to go. Barbosa's goals have been instrumental. Helping the side emerge as champions may give him another opportunity at the next level.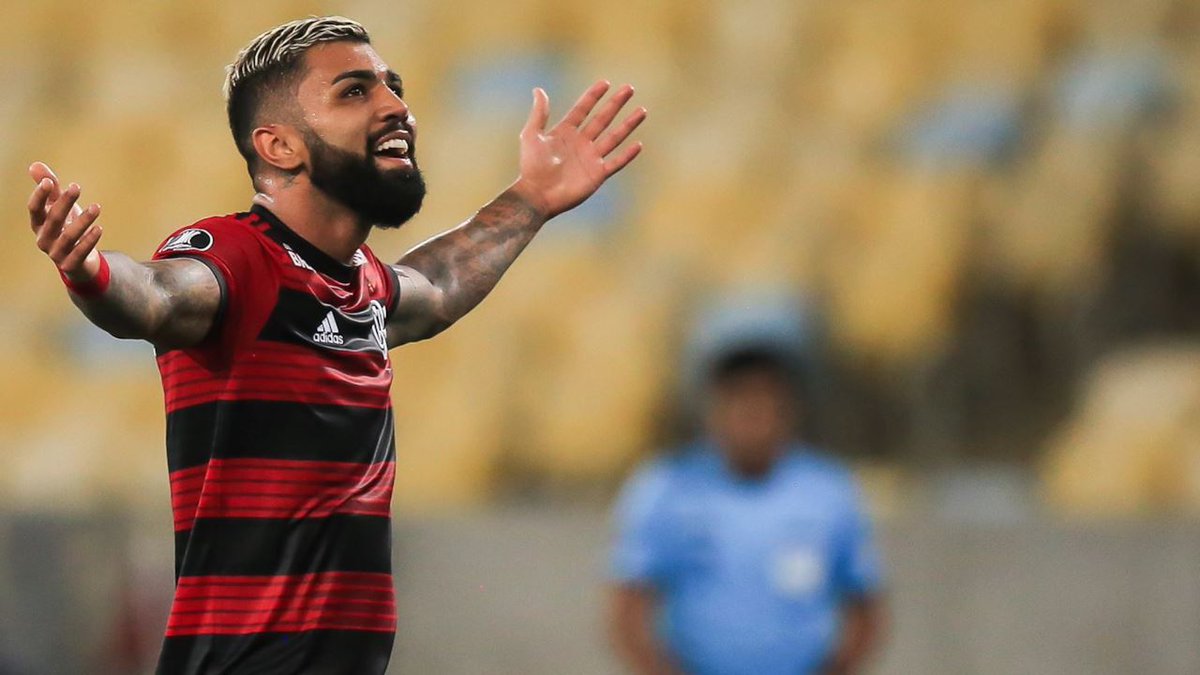 At the moment, the player remains contracted to Inter through June 2021. It remains to be seen whether Antonio Conte's interest is piqued. The former Chelsea gaffer seems to have found the right combination in attack at the Giuseppe Meazza. Romelu Lukaku and Lautaro Martinez form a good partnership.
Conte's desire to give Juventus a run for their money may motivate him to welcome additional firepower. Be that as it may, Gabigol must decide where his long-term future lies. When summer returns, he will have one year left on his deal with the Nerazzurri. His performance in the last year deserves consideration from any and all European sides.
Barcelona could be a good destination. The Catalan giants continue to search for Luis Suarez's long-term replacement. Much as the move to Inter was celebrated, earning a move to the Camp Nou would be surreal. The $64 million question is whether he can replicate his homegrown form across the Atlantic? History speaks against him in that regard.
Experience is the best teacher, however. Older, more mature, he must come to grips with that history rather than allowing it to act as a hindrance. Sometimes a player needs a second chance, even a third or fourth. Jamie Vardy bloomed late in his career for Leicester City. Alexis Sanchez failed at Barcelona before thriving at Arsenal. On the managerial side, Brendan Rodgers is redeeming himself at the King Power following his disappointing Anfield tenure. Barbosa's form in his native Brazil is turning heads again. An opportunity will come. It's up to Gabigol to grasp it with both hands.