How can Guardiola help Gabriel Jesus progress?
Gabriel faces a battle to convince Pep Guardiola of his true worth to Manchester City.
Though hasty job seekers don't usually think twice before jumping on any offer that comes their way, they deeply hope to work under a good employer who'll treat them well. If things go opposite, enduring the pain or running to greener pastures are the only options. Gabriel Jesus faces a similar problem at Manchester City.
Whether Pep Guardiola has genuine plans for Gabriel remains doubtful due to how the Brazilian's been treated. The striker had a chance to leave last year but instead, a contract extension showed his utmost devotion. His loyalty isn't receiving the appreciation it deserves. He's not given enough playing time.
Many tipped Gabriel to immediately displace Sergio Aguero as City's main frontman when signing in 2016. That said, the turntable wasn't in his favour. Now, the 22-year-old is nothing more than a backup. Can warming the bench ever aid a career?
Every team needs a quality bench. Particularly one like City which is challenging on all fronts. However, Gabriel deserves more. Despite having an injury-ridden stay in Manchester, his performance hasn't dropped. He always answers Guardiola's call. He scored in the only game he's started this season, away at West Ham United, but an injury caused him to miss the last two matches.
Once Gabriel returns, he's certain to remain playing second fiddle to Aguero. The Argentine is arguably the Premier League's best striker. He's already notched six goals this campaign, making him the division's early top scorer.
With this, Gabriel must assess his future. He requires regular playing time which City can't offer. A sharp weapon will become blunt when not used.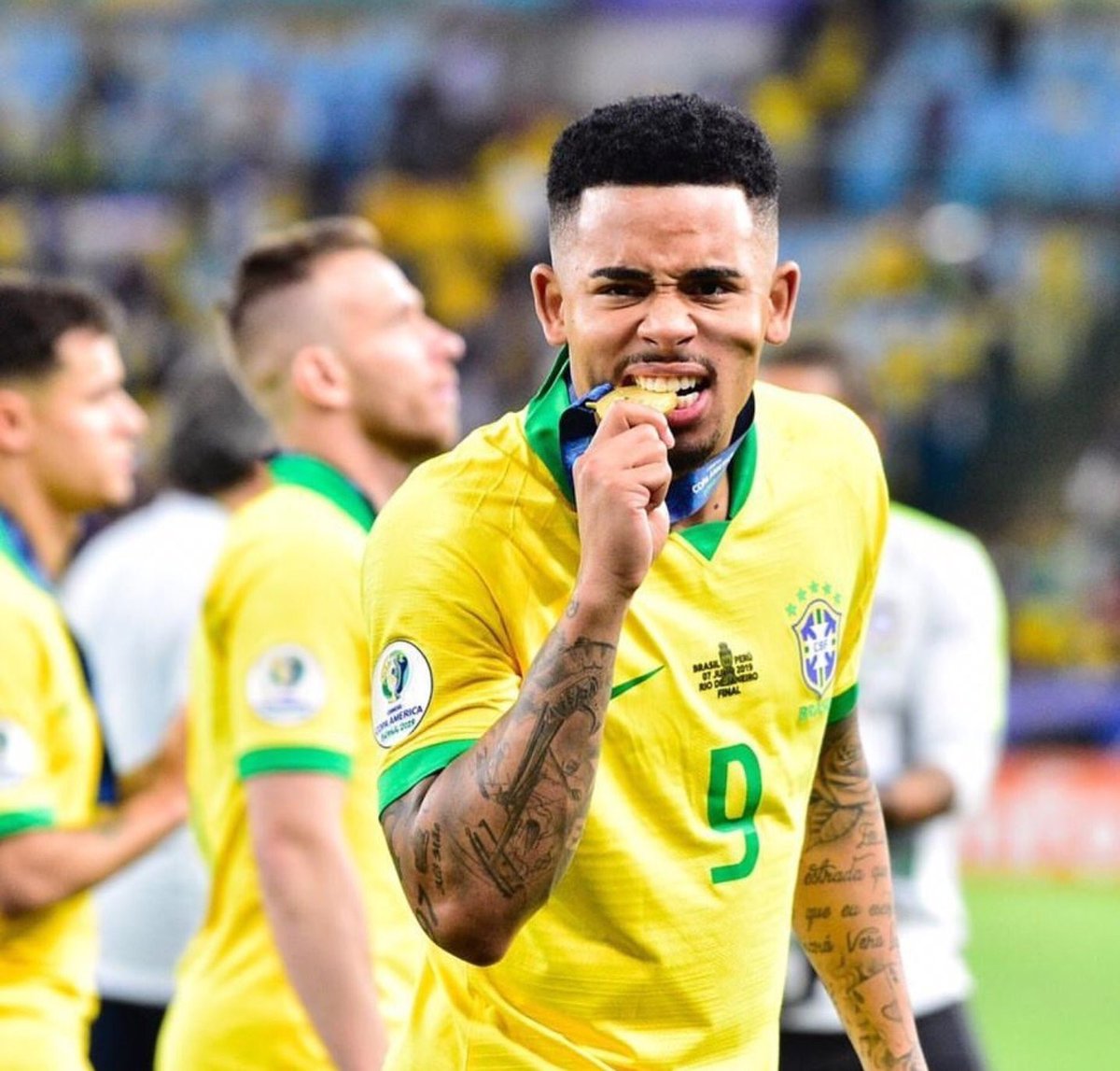 Gabriel Jesus in 2019:
33 games (14 starts)
22 goals
7 assists
He averages a goal / assist every 61 minutes. Doesn't get as many starts as he would like but you won't hear him complain about that, just keeps his down and keeps working hard.
https://t.co/o4vB1aTntH
A loan is an option. At least that way Gabriel wouldn't be cutting all ties to City. Instead, he'd get the opportunity to earn more experience and improve before returning. Though big teams will likely table offers, he should be prepared to embrace lower sides as well. It's better than warming the Citizens' bench.
Chelsea's Tammy Abraham is a positive example of a young forward thriving in the lower tier. Last season, the Englishman racked up a staggering 25 goals for Aston Villa. His development has since earned him a chance in the Blues' first team. Spearheading Frank Lampard's men, he's netted four times in four matches.
Leaving City permanently shouldn't be ruled out, either. Should Gabriel feature little in Guardiola's future plans, he must consider this possibility. The Catalan-born can't be fully trusted with safeguarding youth. He sold Kelechi Iheanacho to Leicester City without giving him much opportunity to shine. The Nigerian has struggled ever since.
As things stand, Gabriel is travelling a similar route to Iheanacho. A footballer's peak is unpredictable. The Brazil international might have already hit his. If so, he should enjoy it elsewhere rather than spend it on Guardiola's reserve list.
Considering the transfer deadline has exceeded, Gabriel will don City's kit for the year's remainder. Hopefully, Guardiola offers him a little more. Aguero is 31. He can't produce forever. A successor should be on the agenda.
Guardiola will know whether Gabriel is good enough to eventually succeed Aguero. If it's no, the City boss won't hesitate to sell him, perhaps as early as January. He will have the money to bring in a quality replacement.