Gabriel Jesus brace proves vital for Man City's title hopes
This Sunday saw Brazilian wonder kid Gabriel Jesus score two crucial goals against Swansea City, for another Man City win. An 11th-minute strike and a rebound from his own header in added time at the end of the game proved to be a lifeline for City's title hopes.

The Brace follows another good performance against West Ham in midweek. Jesus set up Kevin De Bruyne and even got his first Premier League goal against the Hammers. There has been a lot of hype around Jesus and so far he looks as though he is living up to it.

Although 10 points behind Chelsea, Man City's hopes have been rekindled from the Brazilian protege. A title comeback may not be likely with the form that Chelsea are in but the youngster looks as though he can do all he can to help.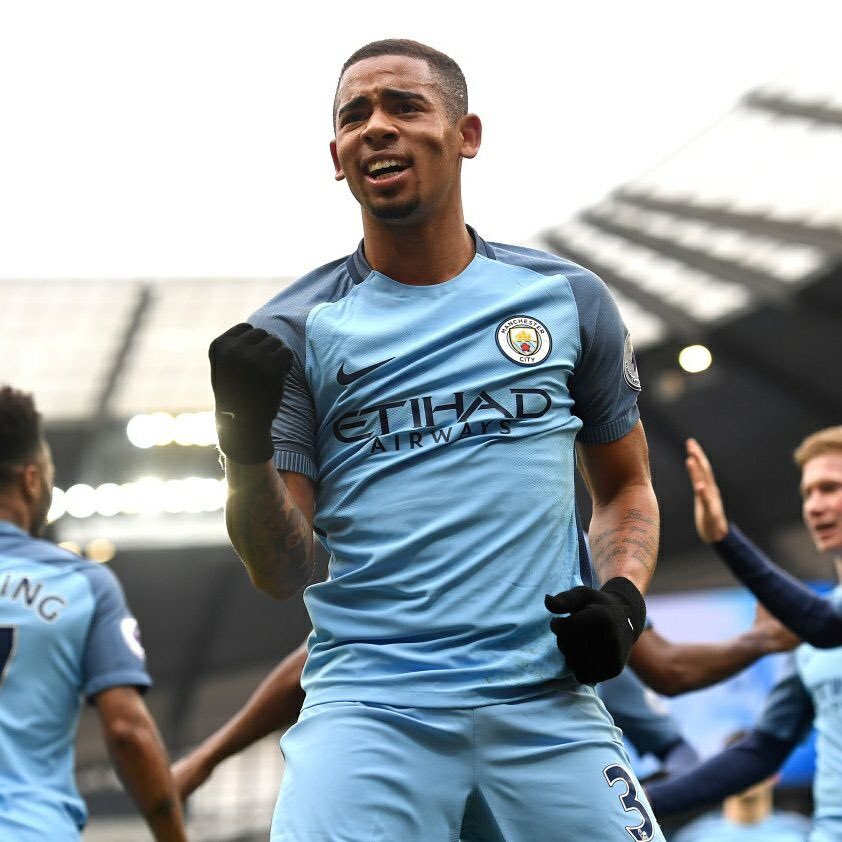 Parabéns a todos , excelente e importante vitória hoje , feliz em poder marcar novamente 🙏📞
#alômãe
#ComeOnCity
https://t.co/zUlcFsIlLT
With the case of Jesus in the starting XI, it raises questions about Sergio Aguero's future. The Argentinian currently sits as Man City's third overall top goal scorer behind Tommy Johnson and Eric Brook. Man City fans believe if Jesus is a regular in the starting line-up, then Aguero could make a move elsewhere.

Although when playing in Brazil, Jesus tended to play on the left wing. Pep Guardiola looks as though he prefers the youngster to play as a central striker. Claudio Bravo was on the bench yet again after criticism from fans and pundits. Bravo was chosen over other keepers and fans weren't happy about it due to his performances.

From the current situation, it looks like Jesus could be Pep's new "favourite". But I don't think he'll just be Pep's, new, go-to man. A lot of people around the world will want to tune into a Man City game just to see what this "Jesus" is all about. He signed for a fee of around £30M from Palmeiras and he already has 3 goals in 3 games. He also has an assist. Not a bad start for a 19-year-old.

Man City scouts were looking at him when he was just 17. He was impressing them whilst playing in the Palmeiras youth team scoring goals left right and centre. In the two years in the youth team, Jesus played 70 games scoring an impressive 91 goals.

Palmeiras fans then decided to sign a petition for Jesus to play in the main squad in 2015 which he went on to make his senior debut. In the two seasons Jesus played for the Palmeiras senior team, he scored 16 goals in 40 games and also earned himself the "Bola De Ouro" (Best player in the Campeonato Brasileiro).

Jesus may need time to settle into the Premiership obviously, although he seems as though he's found his feet already. He is far from home and it's a first for the 19-year-old. Despite the risk of being home sick he has brought along with him his mother, brother and two friends.

Jesus ironically comes from a religious family and has repeatedly worn the number 33 shirt. It is said that Jesus chose to wear the number "33" wherever he goes as it is a tribute to Christ himself at the age he was crucified.


With the company he has brought with him from his homeland, I believe he will be fine in Manchester and will certainly make an impact on the pitch. The world will be watching Jesus.